The GC can still sign in person.
Tap on the Ticket in Pending Electronic Signature.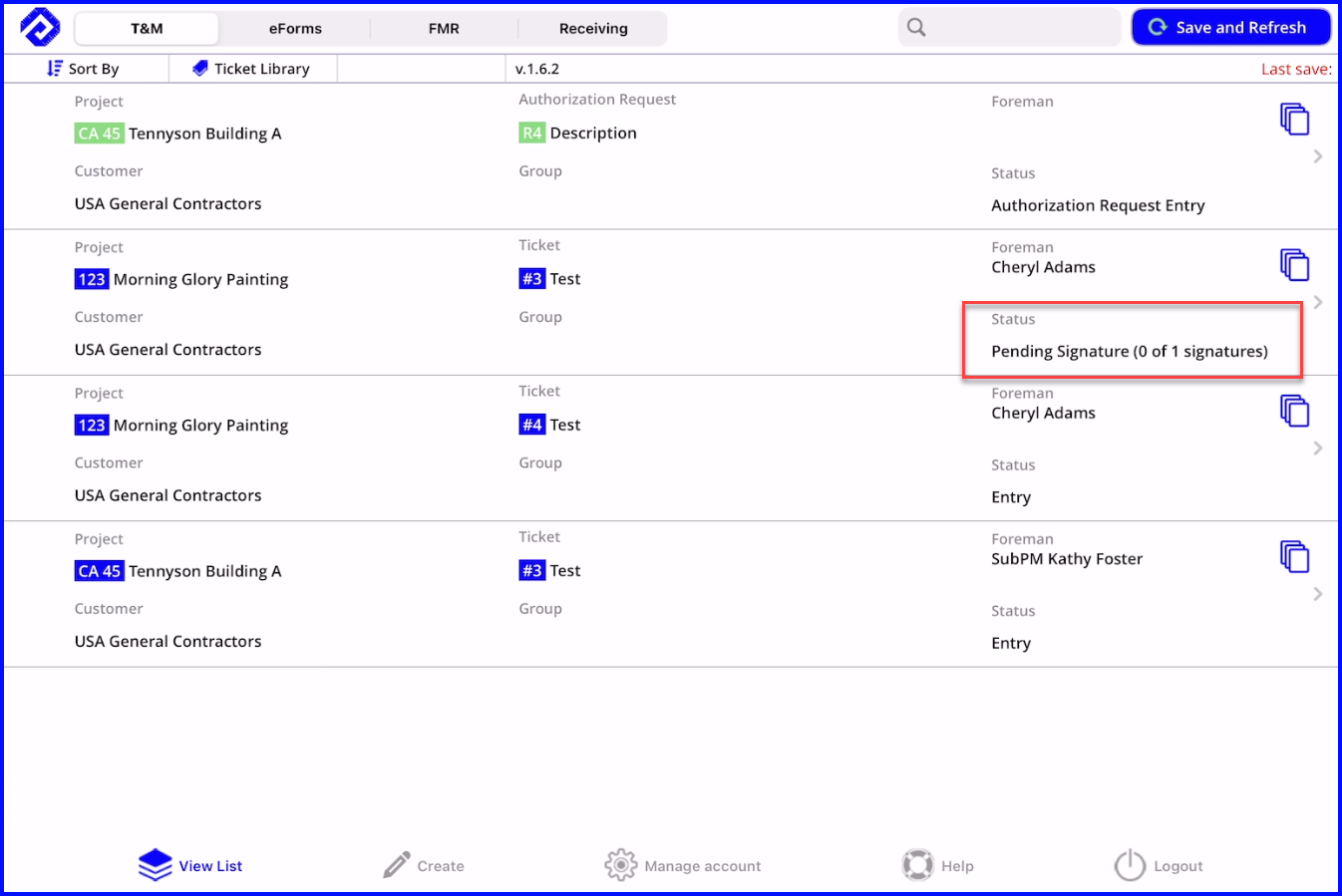 Next tap on Ticket Details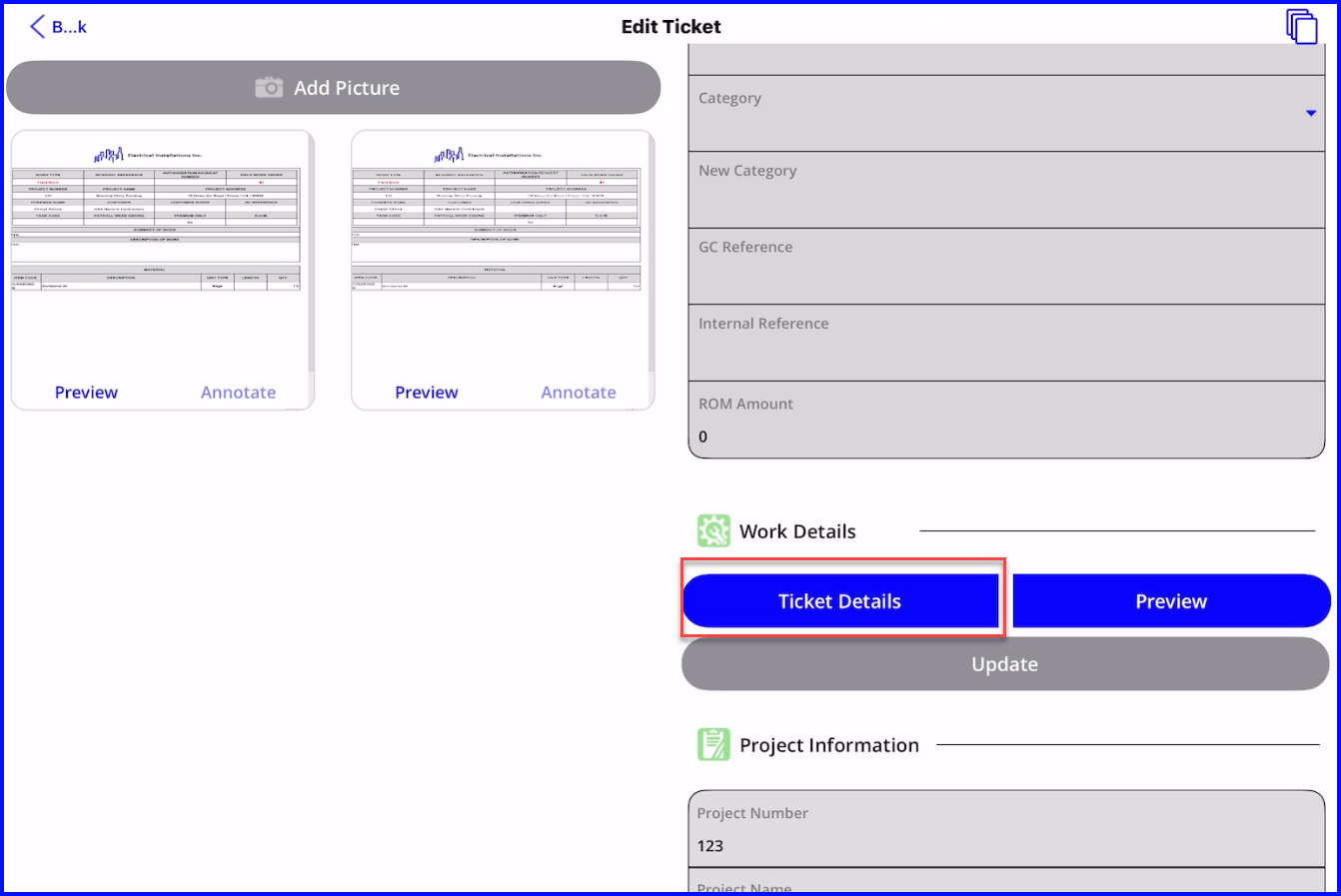 Tap on the Skip to Sign on the top left of your device.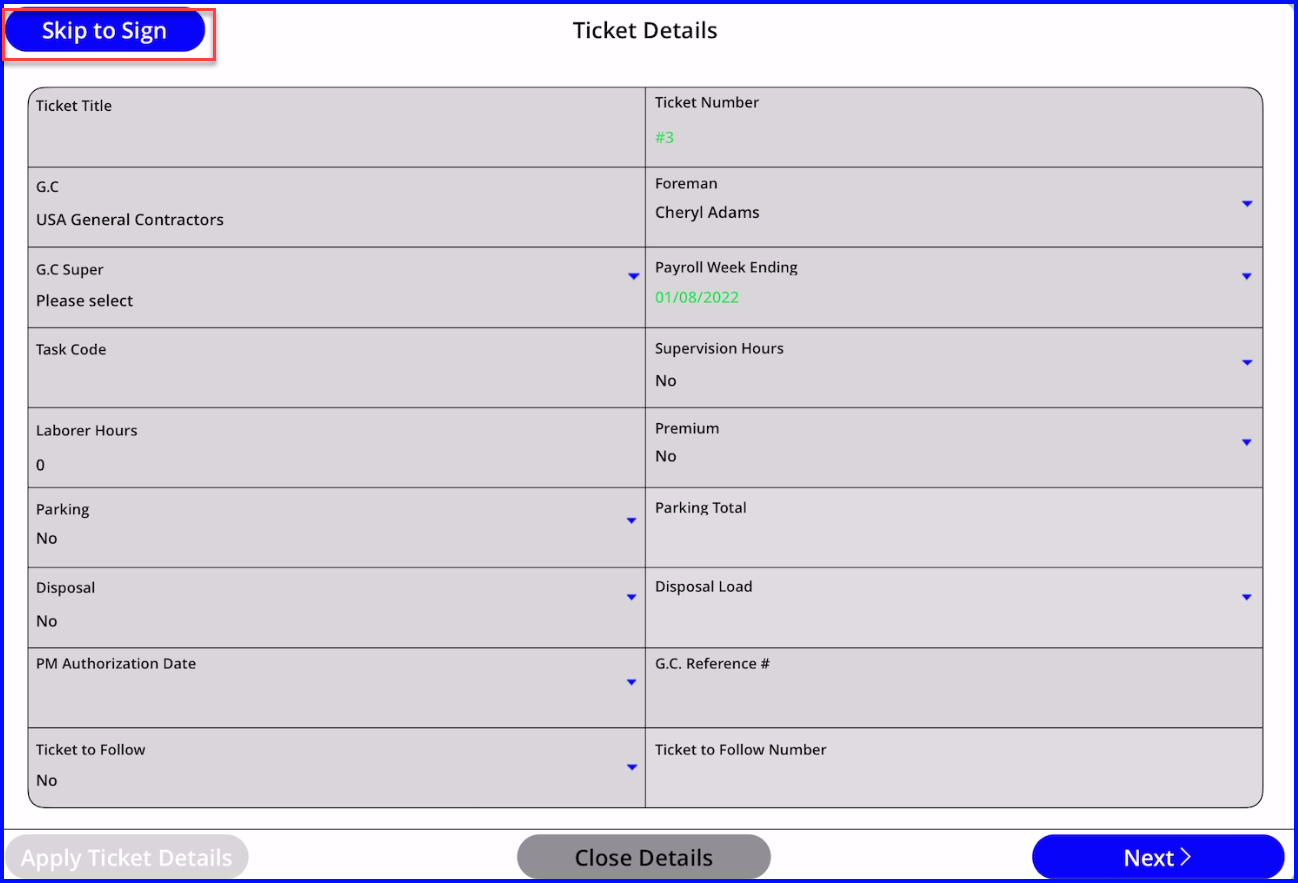 Tap on the "Tap to Sign" and have them sign the ticket! Tip: They can always tap on the Preview button to see the ticket before they sign.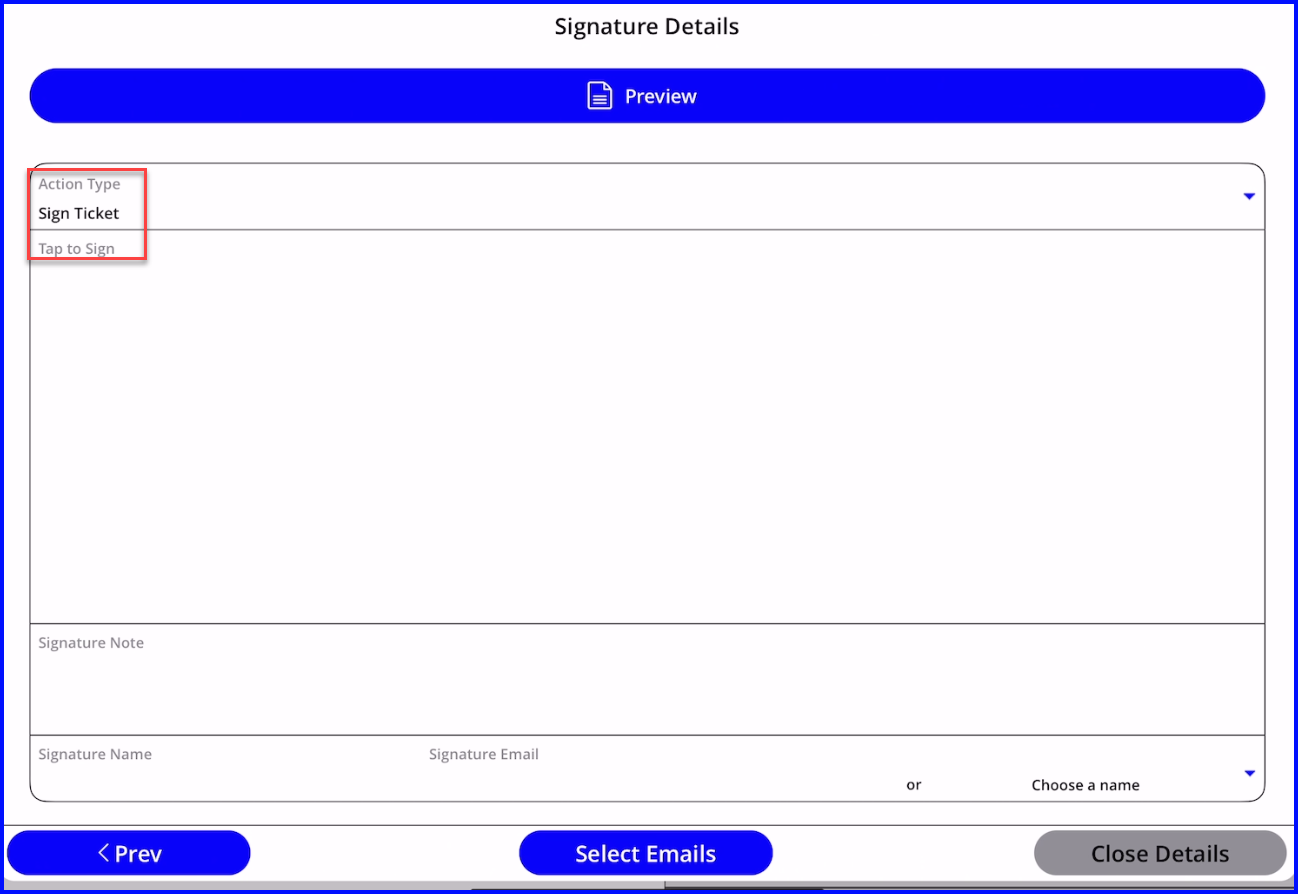 Once your ticket has been signed, it will drop off your dashboard view. If you would like to view your ticket, you can simply tap on the Ticket Library button and search for your ticket.