After filling out an eForm, now you are ready to sign it and send it for approval.
Table of contents
---
Completing/Signing a Form
Select the Action Type.

Send for Signature allows you to set the required amount of signatures to complete this form.
Mark Complete will close the form as is.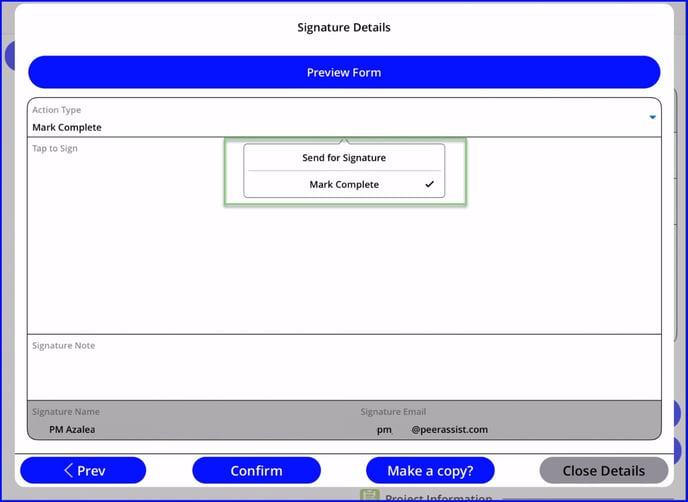 Tap in the Tap to Sign box to sign the form.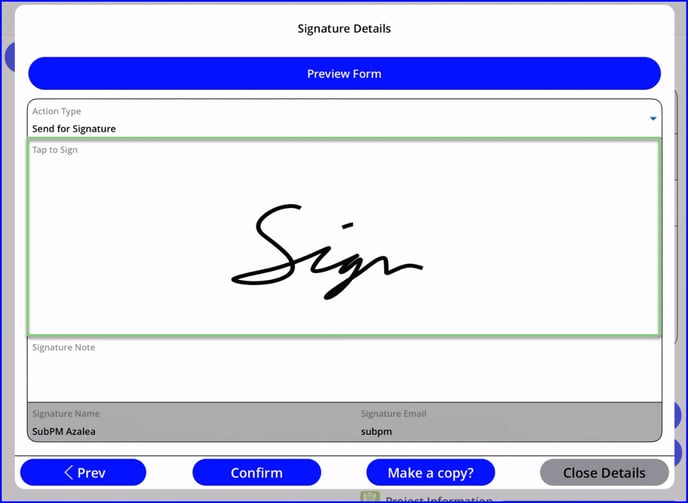 After signing, add a Signature Note below.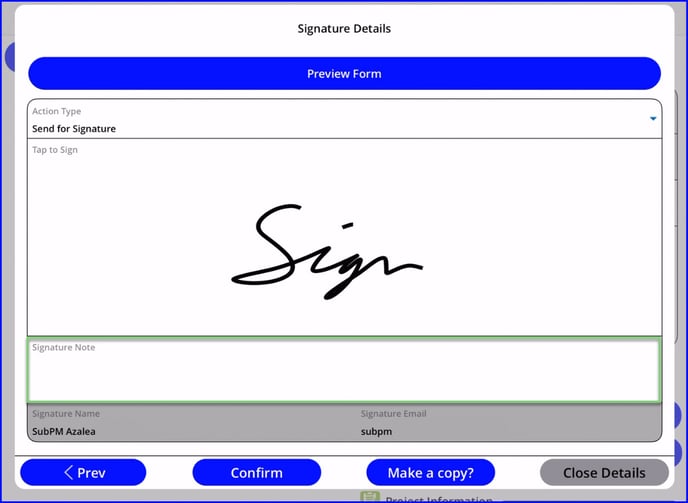 Tap Confirm (Typical) or Make a Copy? (Optional)

Confirm: Confirms your signature choice and proceeds to the next step.
Make a Copy?: Confirms your signature choice, proceeds to the next step while simultaneously duplicating the form on to your dashboard in the Draft step. After completing the signature confirmations on this current form, you may edit the details of the copied from on the View List page. This option is intended to help create forms with similar data quickly.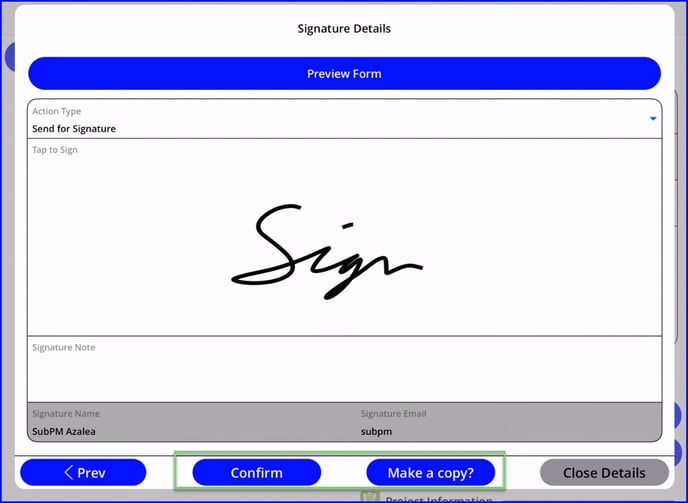 Confirm Emails
An email form will open to allow the foreman to select the contacts who should receive the electronic signature request. Adding or Checking email addresses under the Signature Request column will set the number of required signers for this form to be marked Complete.
Tap on Confirm to continue.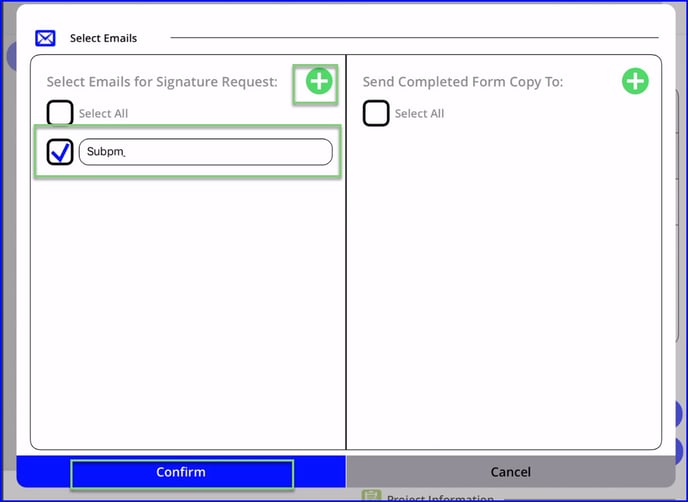 You will see a confirmation that the form was created and you will be returned to the View List Dashboard where the form will show in the Pending Signature status.
Save and Refresh
Tap on Save and Refresh to update your Dashboard and send the completed form to the office.

Electronically Signing the Form
The recipient will be able to see your signature with a date and timestamp at the bottom.

A signature request email will be sent with a copy of the signed form and a link to sign remotely.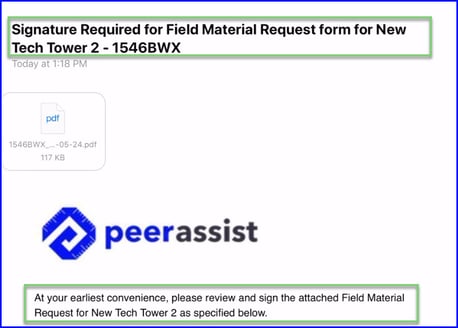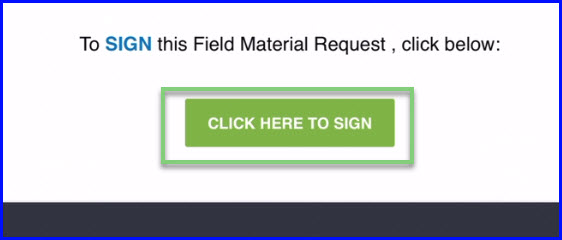 They can click on the emailed link to add their own signature. As signatures are collected, the dashboard status will reflect the updated information and you will receive a signed copy in your inbox. The email will also let you know who signed the form and how many signatures still need to be captured.