To produce a log for "unpaid" change order requests, simply filter by the Executed step and Export an Excel log to share with the GC!
---
When a ticket is priced and sent to the GC as a change order request, it moves to the Change Order Log tab with a status of Executed. There may be work in other statuses that you don't want to include on the log such as Tracking Only Completed, No Charge, or Change Order Issued. Saving filter settings and exports will help you produce change order logs quickly and easily.
From the Change Order Log tab, turn on the filters
Select only the Executed step
Save the Filter setting so that you can easily pull it up in the My Saved Views dropdown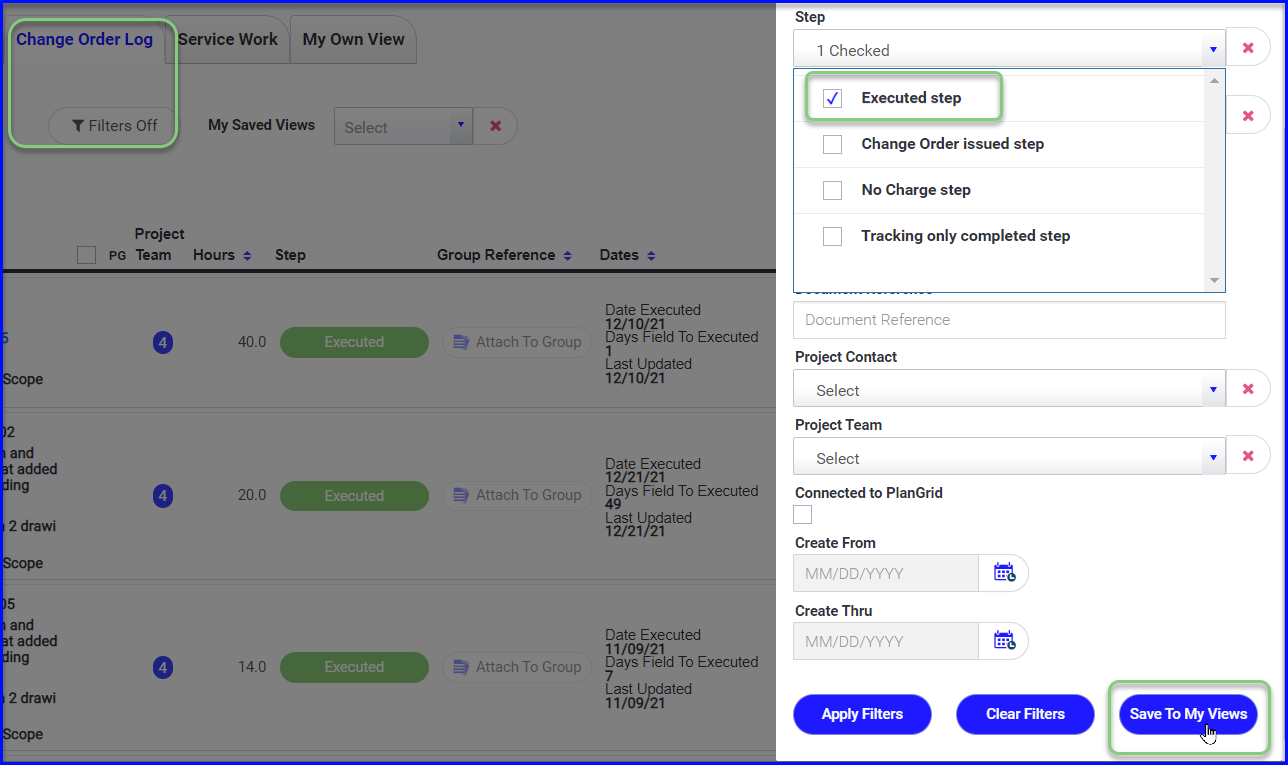 In this example we named the view "All executed"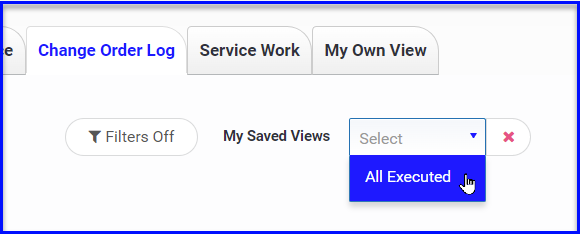 Now you can quickly pull up all Executed work (work pending change orders) and then use the search box to drill down to the job in question
You now have a nice view of the change order log with totals at the bottom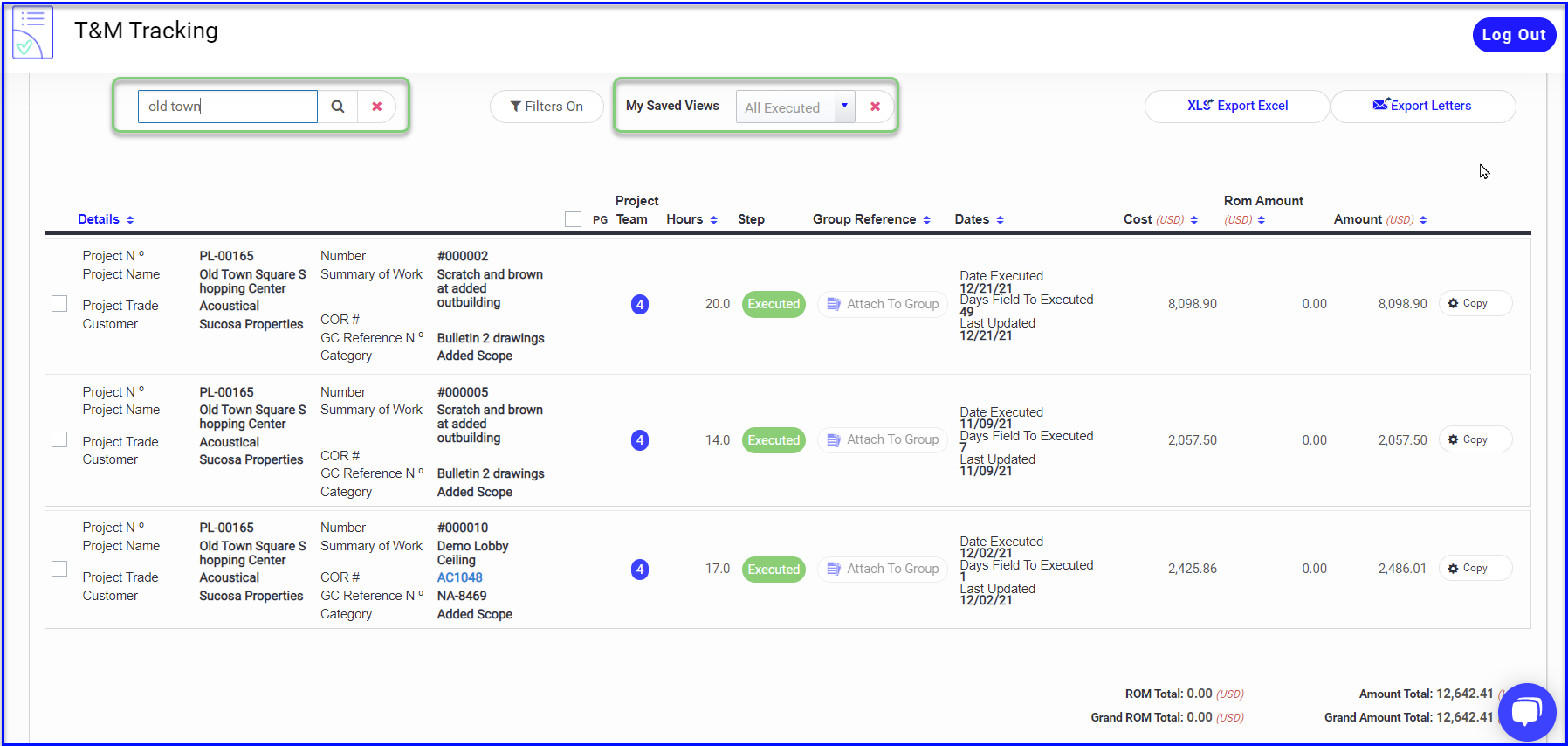 You could alternatively set a filter for executed tickets by project and save to your views as pictured below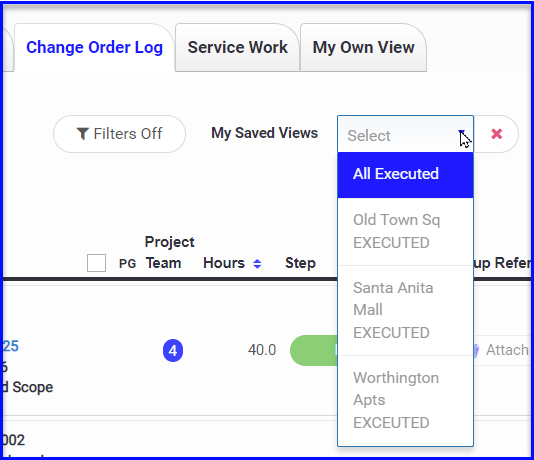 When you have the view you want for the change order log, use the Export button to produce the change order log in Excel format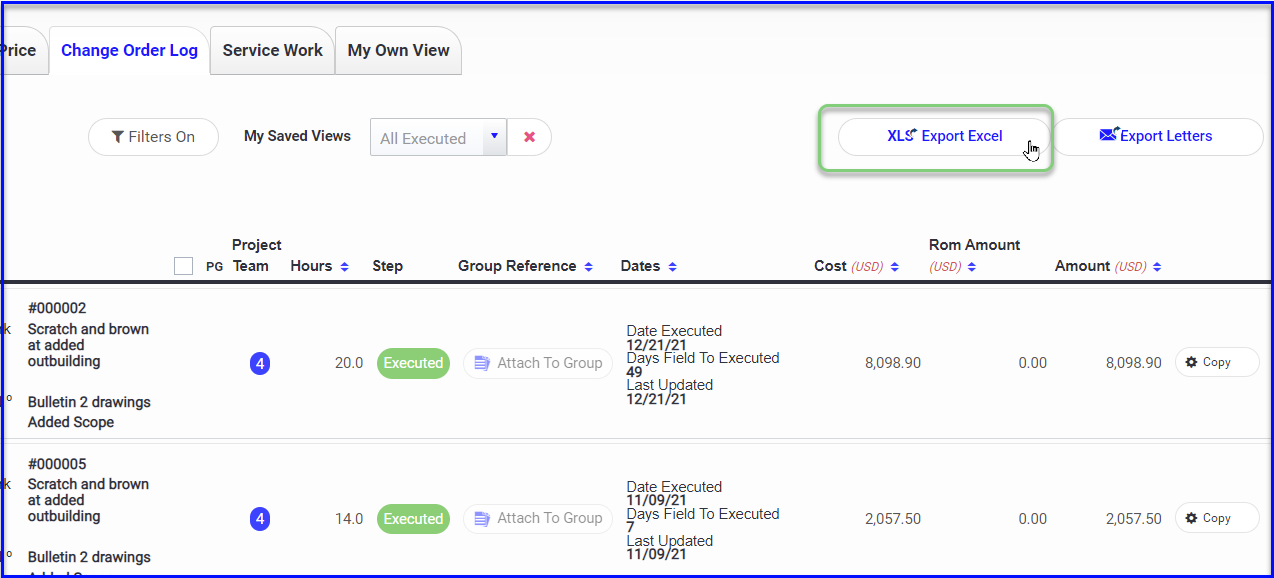 In the Export window you can select which fields you want to display on the log

For example you can display the project and ticket info or you can include the reference numbers and dates or break out the hours and overtime etc. - all up to you!

Drag the desired fields to the right side
Save Export Format and name the export so that you can select these settings from a dropdown without reconfiguring the report each time!

In this example we named the export "Change Order Log"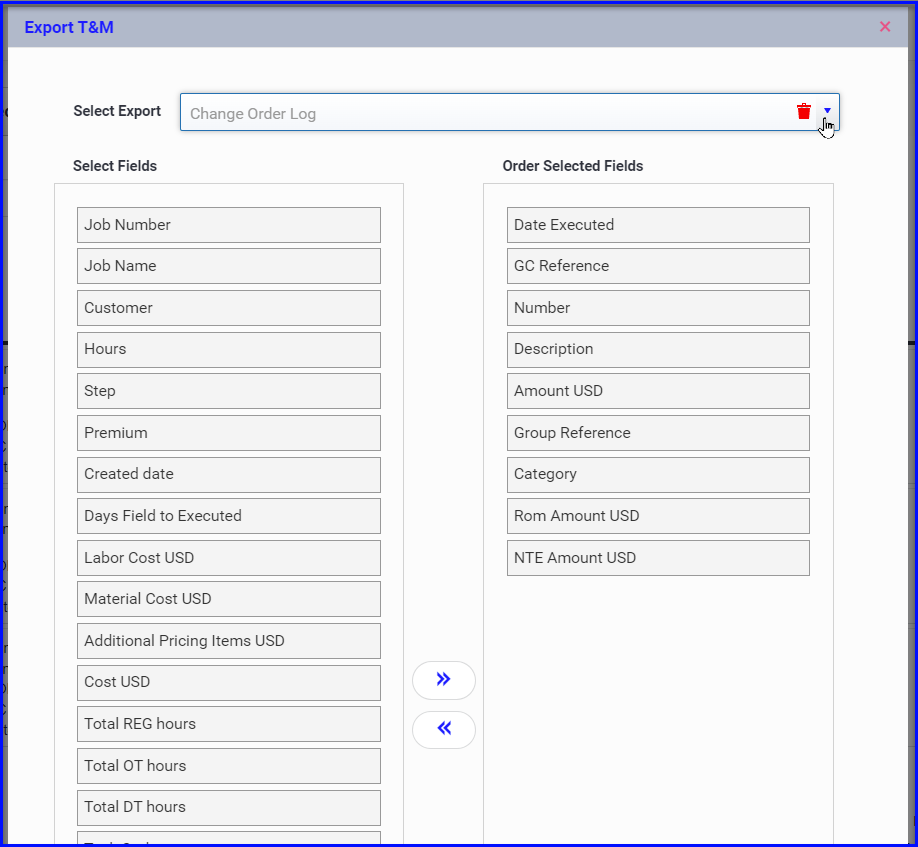 When you Export you will have a working Excel file that you can further customize as needed, such as creating a sum for the total amount
Keep the log clean
There are a couple of things you can do to ensure accuracy on the change order log:
When you receive change orders from the GC, change the status from Executed to Change Order Issued
Track priced work in Request for Price so that all extra work cost in on the log
Logs for different scenarios
If the GC wants to see outstanding work along with work that has already been "paid" by change order, you can set the filter to capture both Executed and Change Order Issued steps
If the GC wants to see change order requests along with work in progress, you will need to use the filters in the My Own View tab and select the appropriate steps (more about My Own View here)