Learn how to set up and manage your account upon registration.
Table of Contents
---
Initial User Sign Up
When your account is setup you will receive a registration email with your user name and password, along with some articles and links to sign up for training.
If you do not receive a login email, please check your spam/junk folder to make sure it did not show up there. If you need assistance, contact support@peerassist.com and we can check your account details.
Login to the GC Portal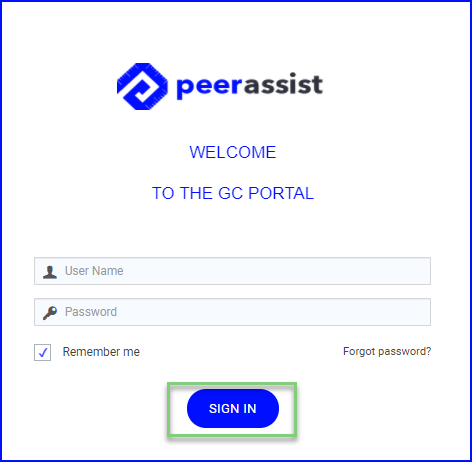 Confirm your Account
The first time you log in you will be prompted to confirm your account. Click on Edit to enter the details.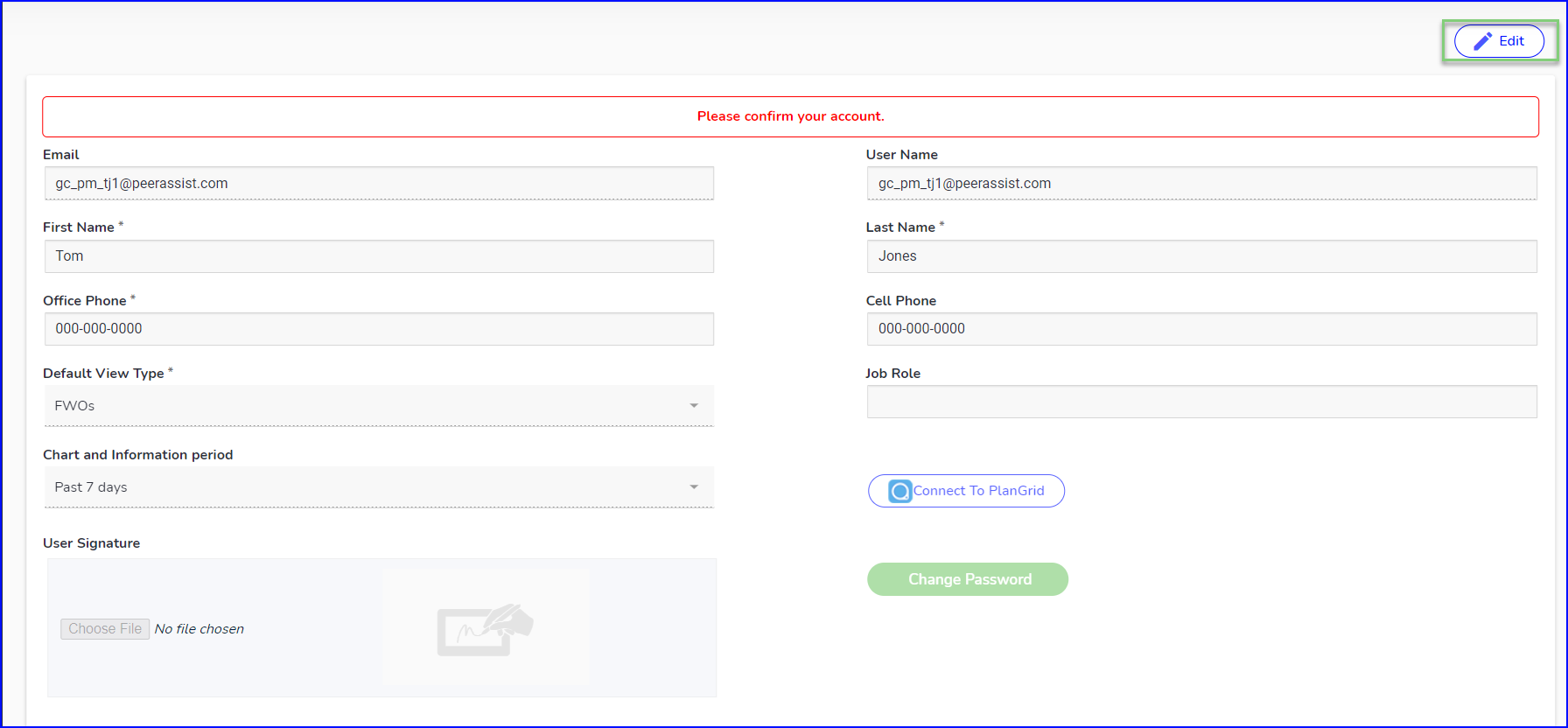 Enter your Name and Contact information.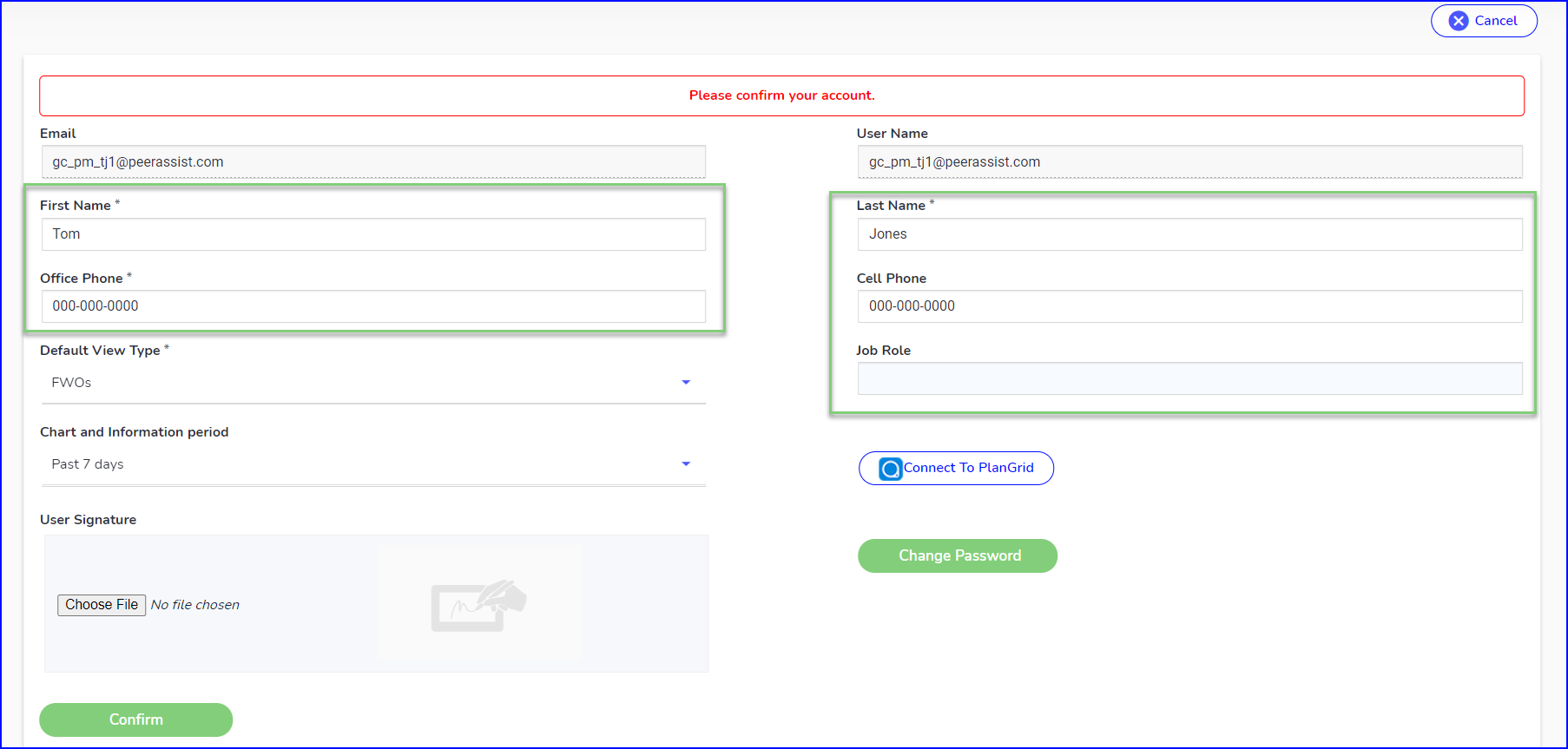 Select your preference for the Default View Type. This is the view that you will see of your dashboard when you log in.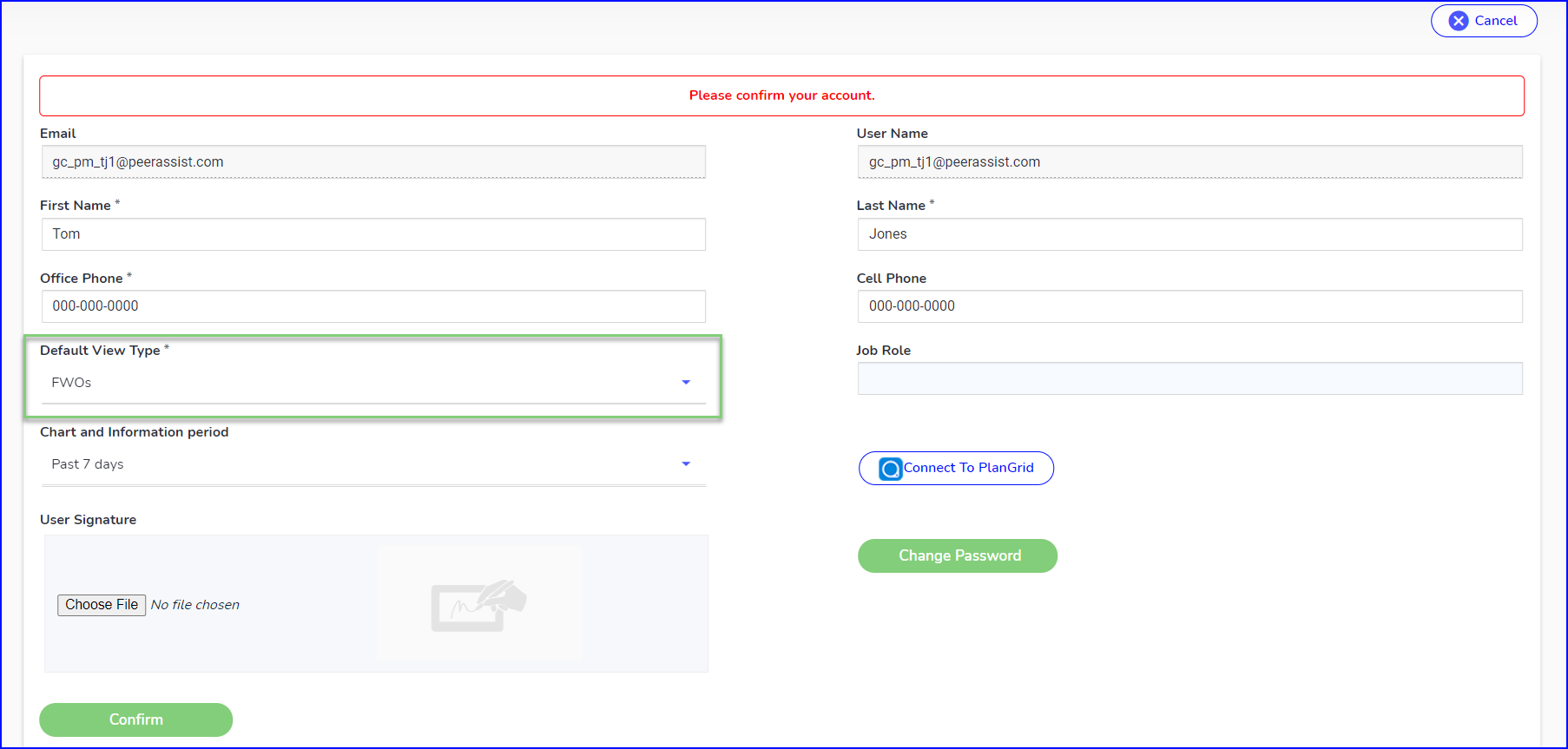 The options for this setting are:


Authorizations - Authorizations are prior authorization requests for extra work.
T&M Tracking - Tickets In Progress are all ticket type extra work that is in progress.
The Default View Type can be selected at any time and so once you are more familiar with the different dashboards, you can set it to your preference.
Select the view for your Chart and information period, this is related to the Home page which shows summary and statistic type information per project and totals.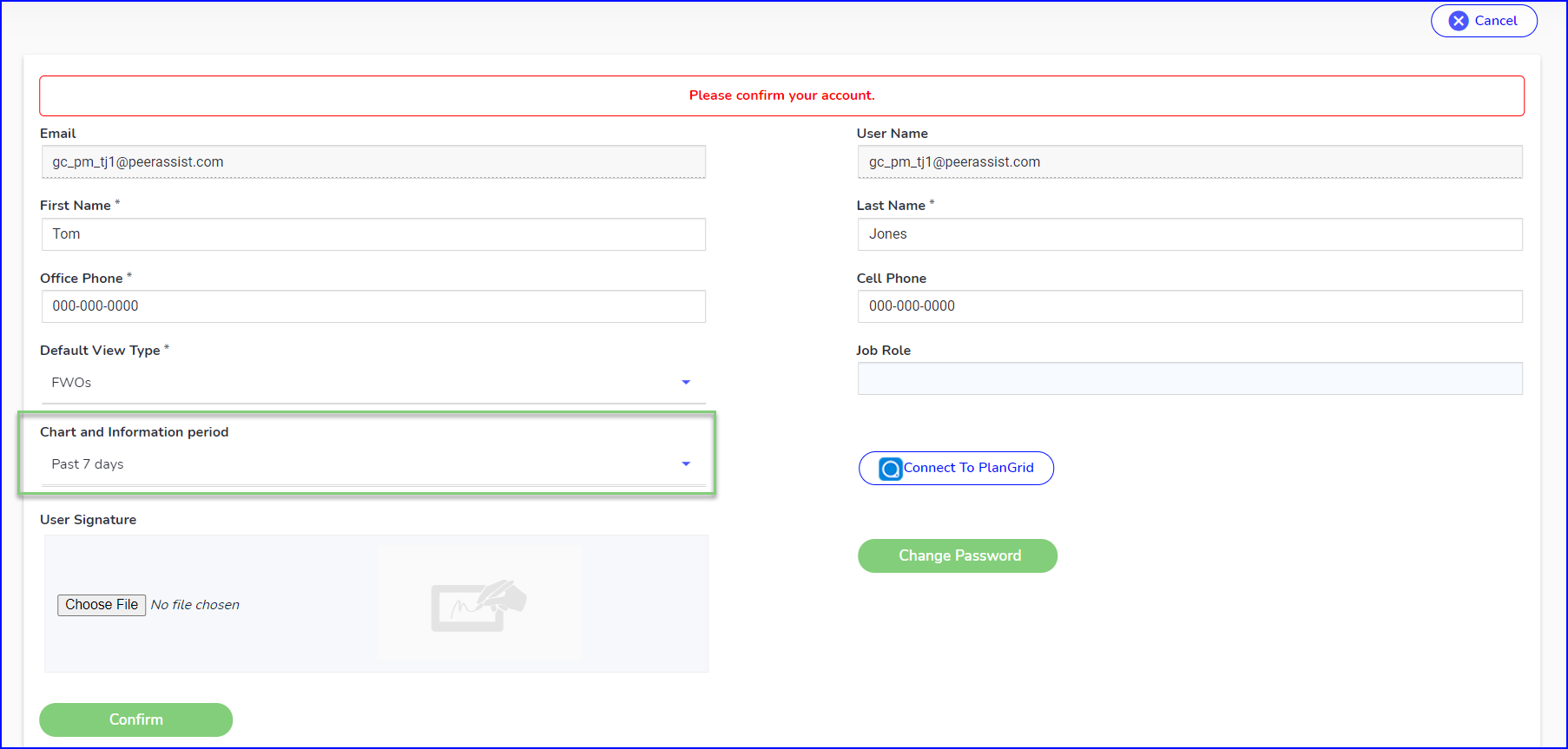 The Chart and information period can be selected at any time, so once you are more familiar with the analytics page, you can return and set it to your preference.
Upload your User Signature. This is typically a scanned copy of your signature as a .jpg file.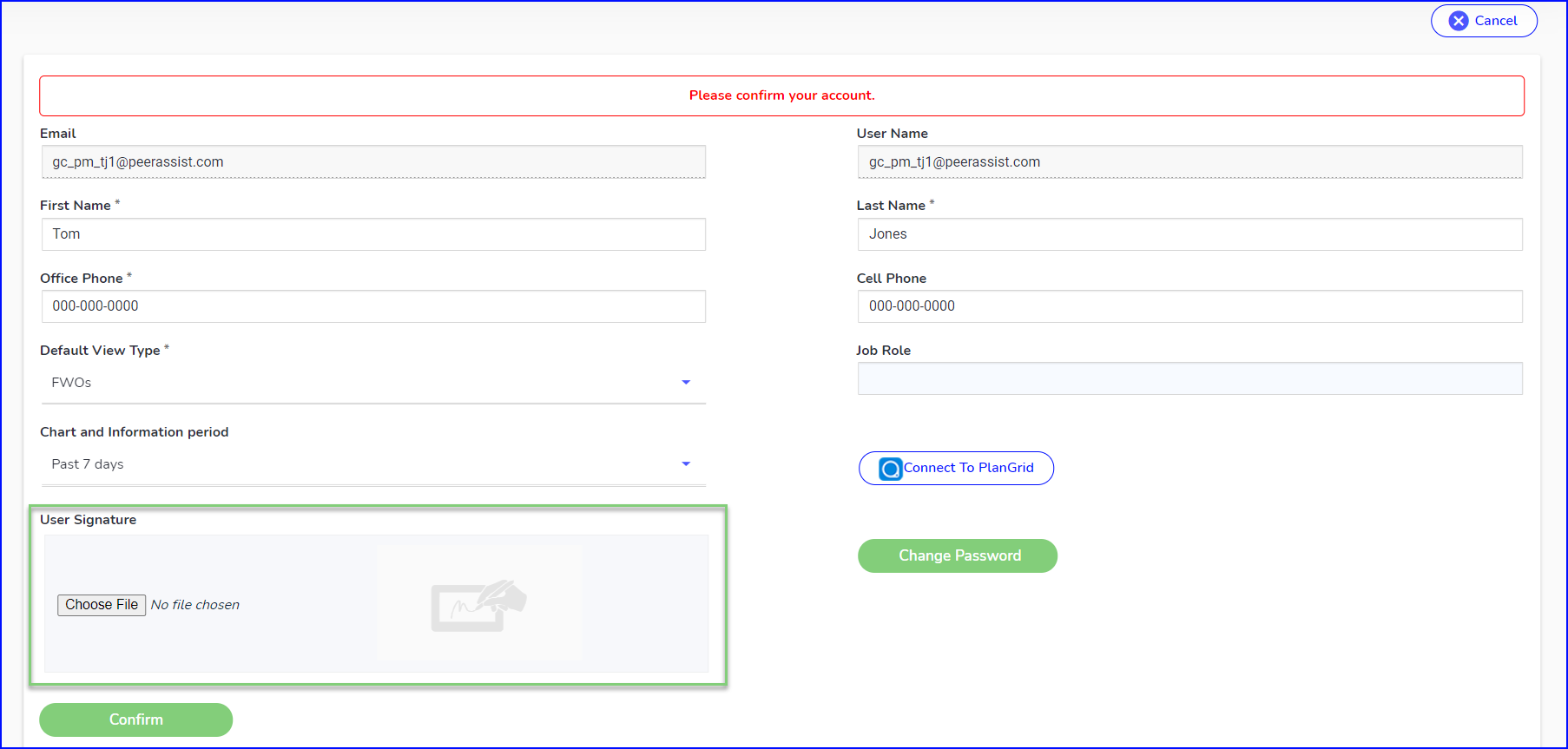 The User Signature is used on the cover letters that are sent from the system such as the Owner Change Order Request package. Upload an image of your signature if needed.
Connect to your PlanGrid account here so that Projects can be connected and issues/tasks viewed when a ticket is connected to PlanGrid.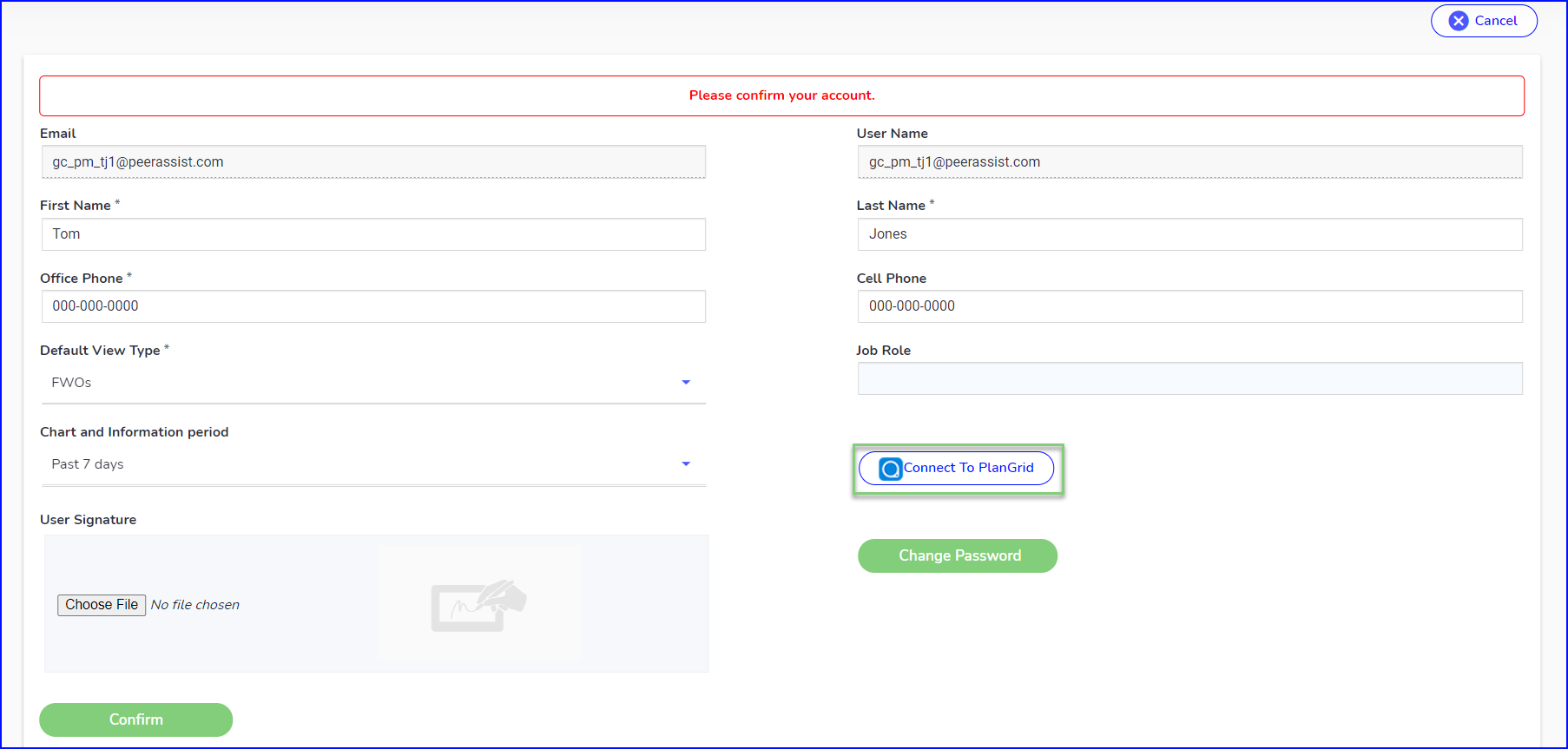 Click Confirm to save your changes.
Manage your password
Click on Change Password to update your password to one of your own choices.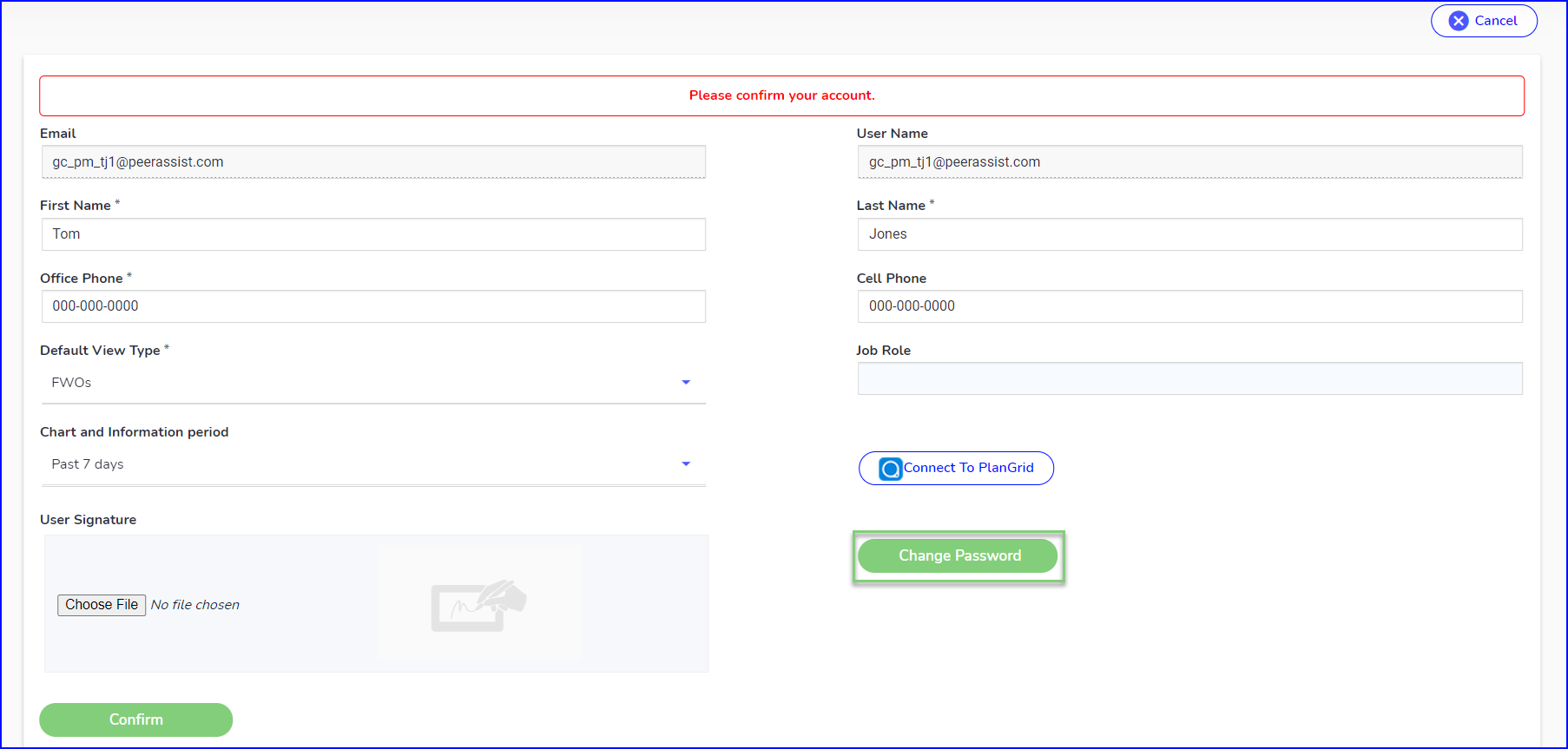 Enter your new password twice and then click Submit to save.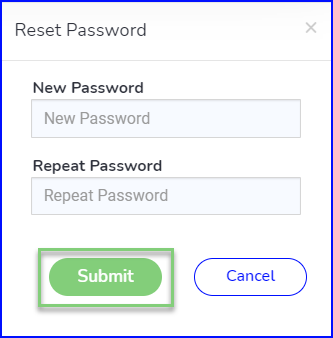 Manage your user account
You can manage and edit your user account details at any time by clicking on your account initials at the bottom left corner of the screen.
Refer to Confirm your Account for details of all the fields and what they mean.