Our October product release is here!
PeerAssist is excited to announce some new features with eForms and Purchase Orders!
New! Form Template Library Button
The Form Template Library button in Admin > Forms houses all of the default forms that are available for your use. When you click on this button it will open a list of all published forms. You can filter the view, preview the forms and download as many as you like. The downloaded form will appear in your dashboard and can be modified to your liking.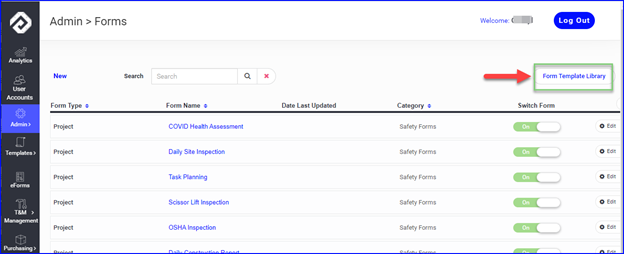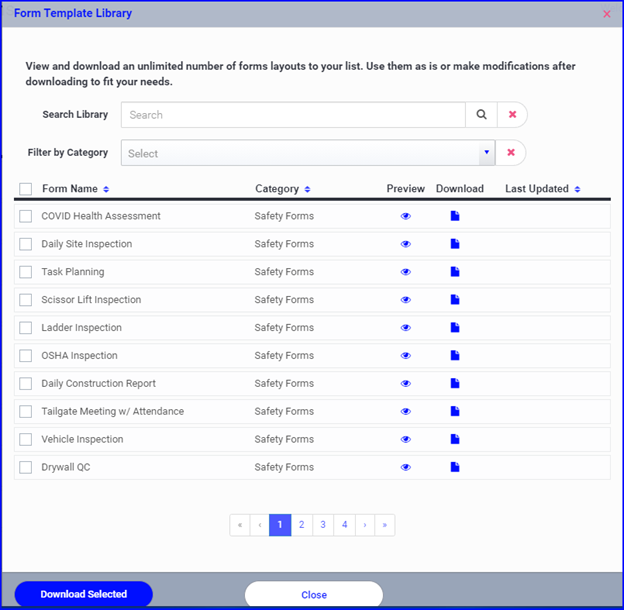 ---
PO Processing Enhancements
PO Pricing Toggle
When creating a PO, you can toggle between Vendor, Project, and Company material lists and the prices displayed will adjust accordingly.

Search Materials by Group
When adding material to a PO, you can narrow your search by drilling down into sub-groups 1, 2, 3. The existing search list is still available, but users now have the option of quickly pulling up the sub-groups already built into your material list.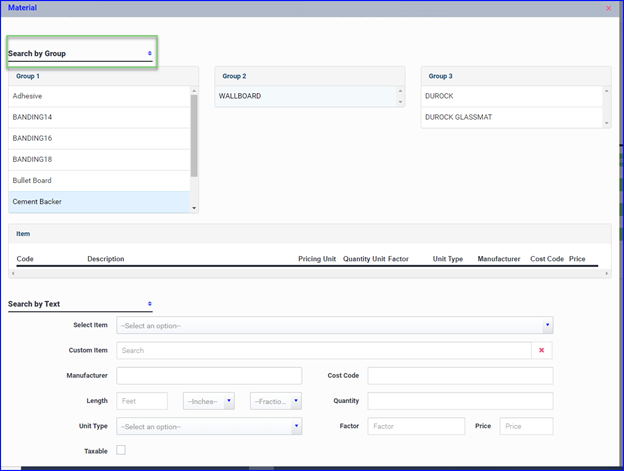 Email Communication PO Notes
You can now use the Notes button on the purchase order to communicate with your vendor or your internal team. This is a great way to follow up with the vendor on delivery status or notify your field team when the shipment will be delivered.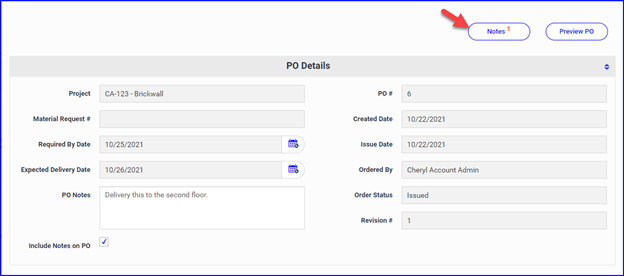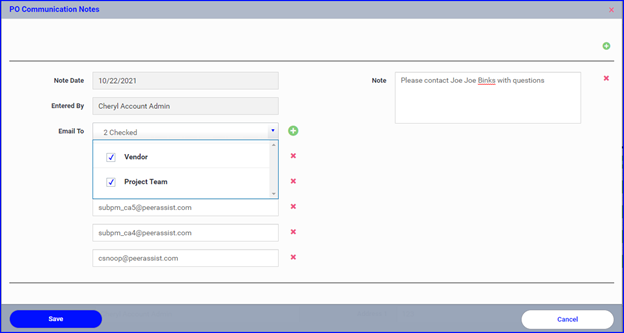 Clarify For Disabled Purchasing Features
For accounts that use Field Material Request but are not using the PO Processing module yet, the PO Processing features will be visible but are greyed out with hover text explaining they do not have permissions to that feature.

Copy PO Button
You can now make a copy of a purchase order in any step! Click on the Copy button on the dashboard in PO Processing tab and you will be prompted to confirm your selection. The copy of the PO will have the same attachments as the original (if any), will appear in the entry step with the current date and a new PO#, and the "ordered by" fields will display the user who made the copy. Any FMR, notes or revisions associated with the original PO will not be replicated.