Usted a creado su primer T&M tickets y esta listo para que sea firmado electrónicamente. Utilize esta opción para mandar una copia del ticket al GC con un link para que lo firme.
Solicite una firma electronica
Apriete en el ticket que quisiera mandar para solicitar una firma electrónica.
Apriete en Edit Details y Skip to Sign para ir directo a la seccion de firmas.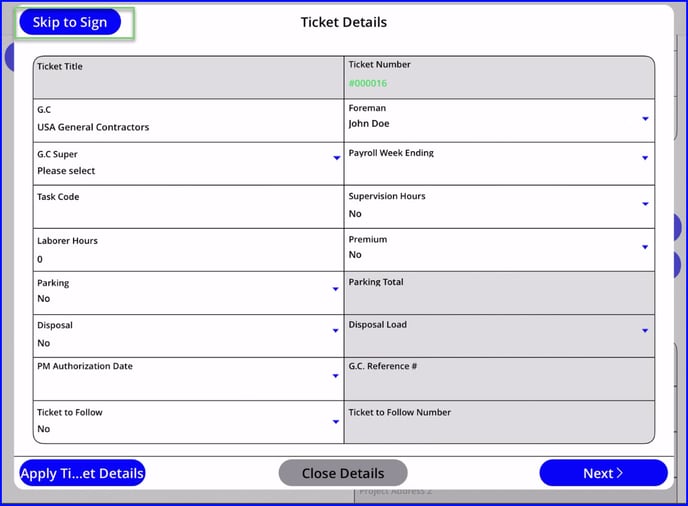 Desde la ventana de firmas, seleccione el Action Type y despues Request Electronic Signature para solicitar una firma.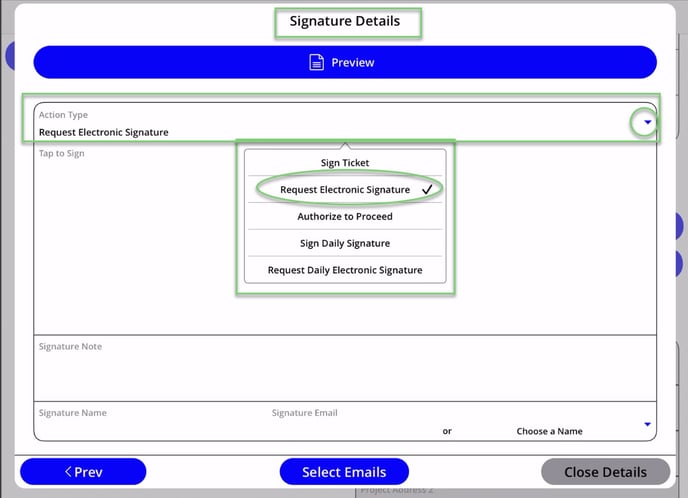 Elija el nombre y el correo electronico de el GC.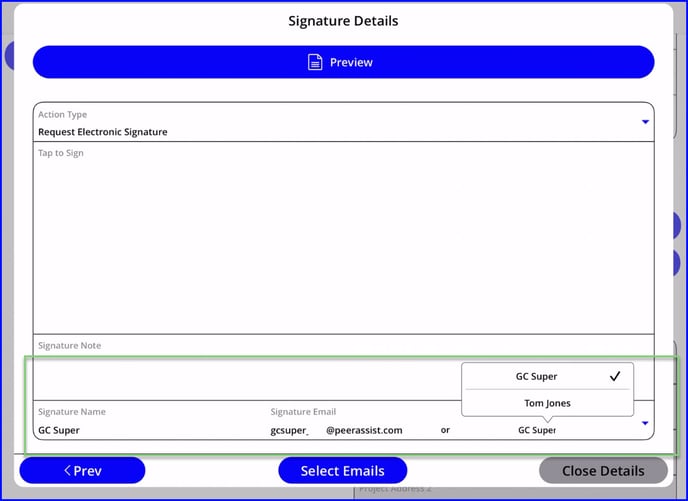 Es recomendado que elija el nombre primero al elejir el contacto del GC. Al hacer esto va a llenar los datos automaticamenete.
Para continuar, apriete en Select Emails.

Una ventana con correos se abrira para que el foreman elija todos los correos electronicos que quisiera mandar una copia del ticket y la solicitud de la firma. El contacto en gris, es el contacto elejido previamente en la ventana anterior. Apriete Confirm para continuar.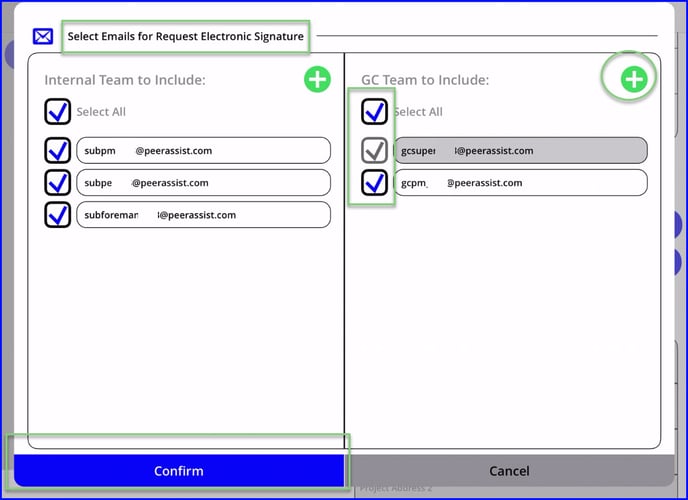 Para confirmar apriete Yes.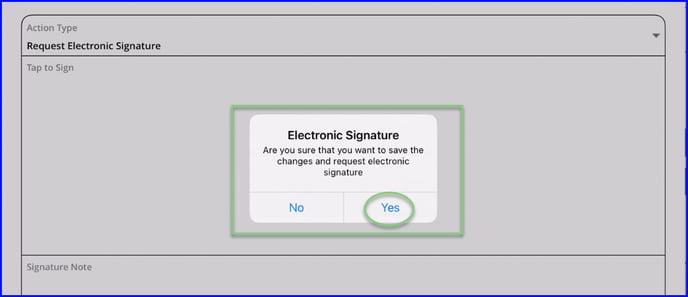 Va a recibir una confirmación de que el ticket fue actualizado.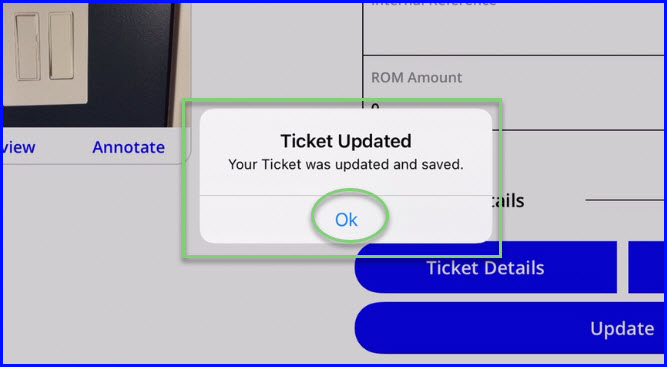 Va a ser regresado a la lista de todos los tickets. Apriete en Save and Refresh para mandar las notificaciones.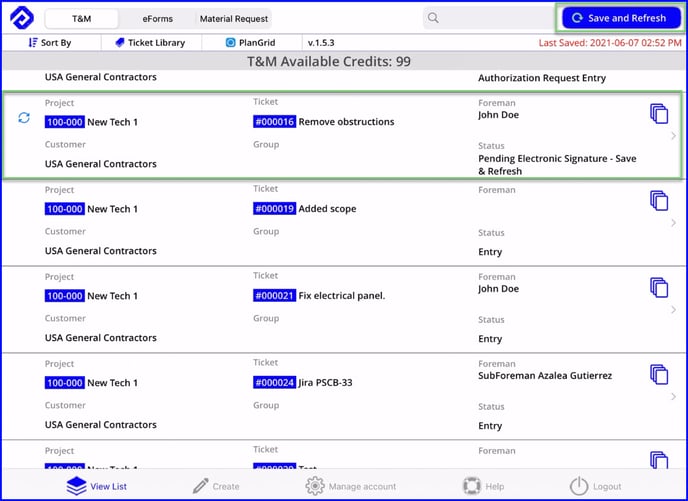 Todo Terminado!
La solicitud de la firma sera enviada y el ticket se movera a Pending Signature step. Usted sera notificado cuando el ticket sea firmado.