Learn how to set up users and configure their roles and permissions.
Did you know you have unlimited users?
This means you can set up and configure as many users as you need to access our modules.
Need to plan your rollout to your teams? No problem!
We can help you get that started and assist you with training every step of the way. Email at support@peerassist.com or chat with us any time on our product page.
Table of Contents
Managing users is an administrator role and so if you do not have this permission you will not see this option on your menu.

Add Users
Navigate to Users from the menu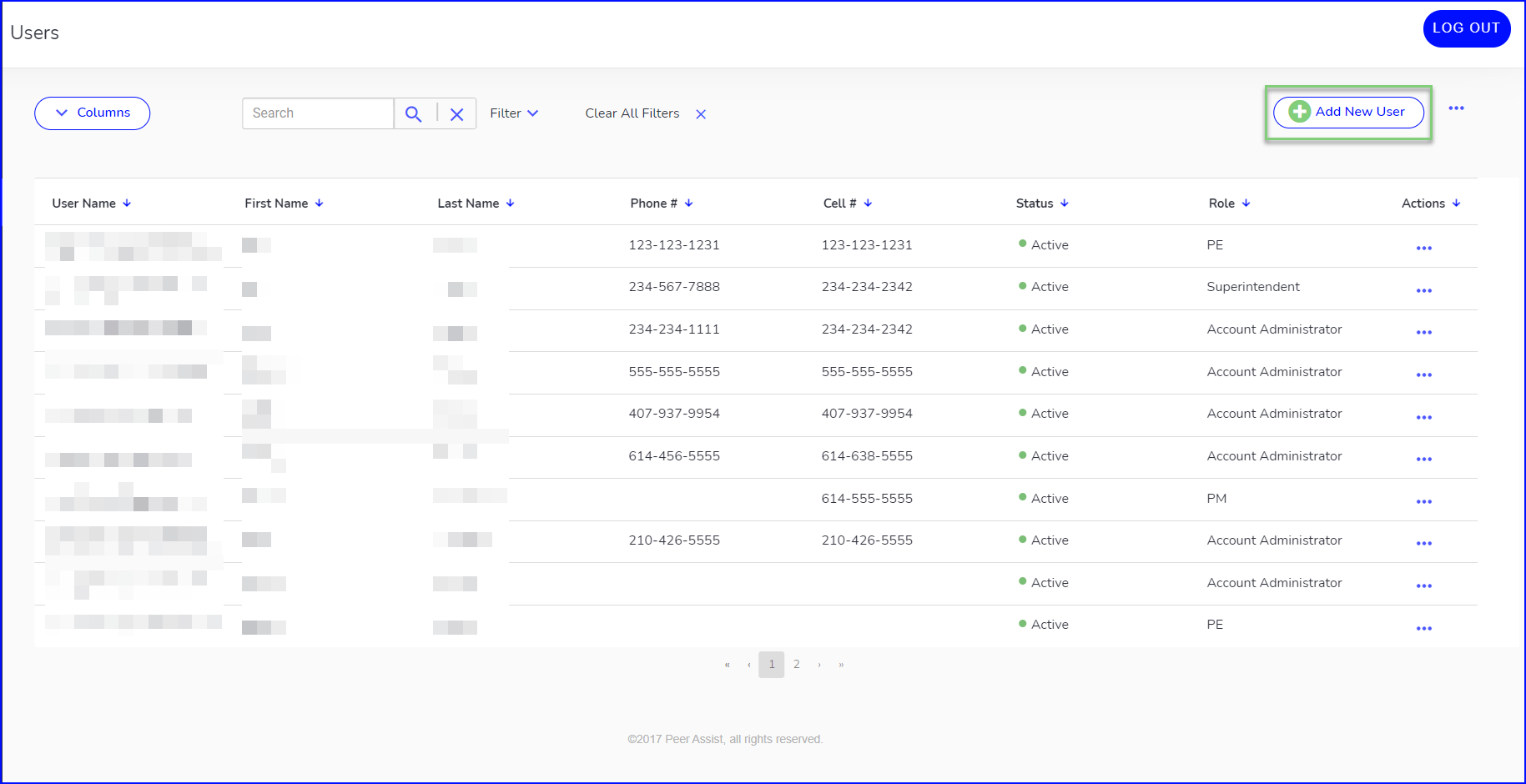 Enter the details for the User, including their role which will define the permissions for the new user.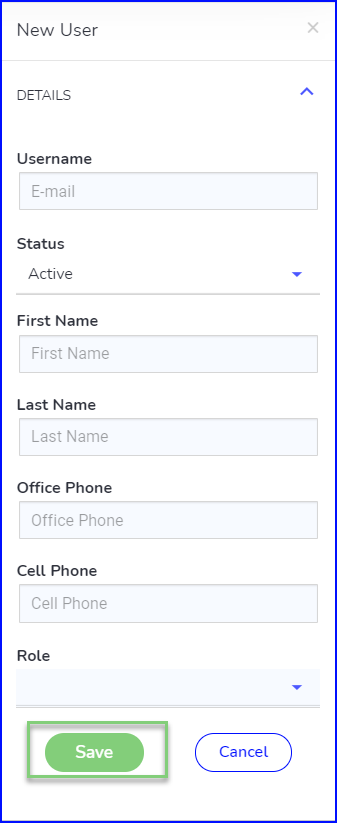 Click on Save. This will send out a Registration email with a User Name and Password.
After registering a new user, their name will be available on the Project Team dropdown list at the Admin>Project level. You may now add the user to projects.
Edit Users
Click on Actions -> Edit User for the User you want to edit.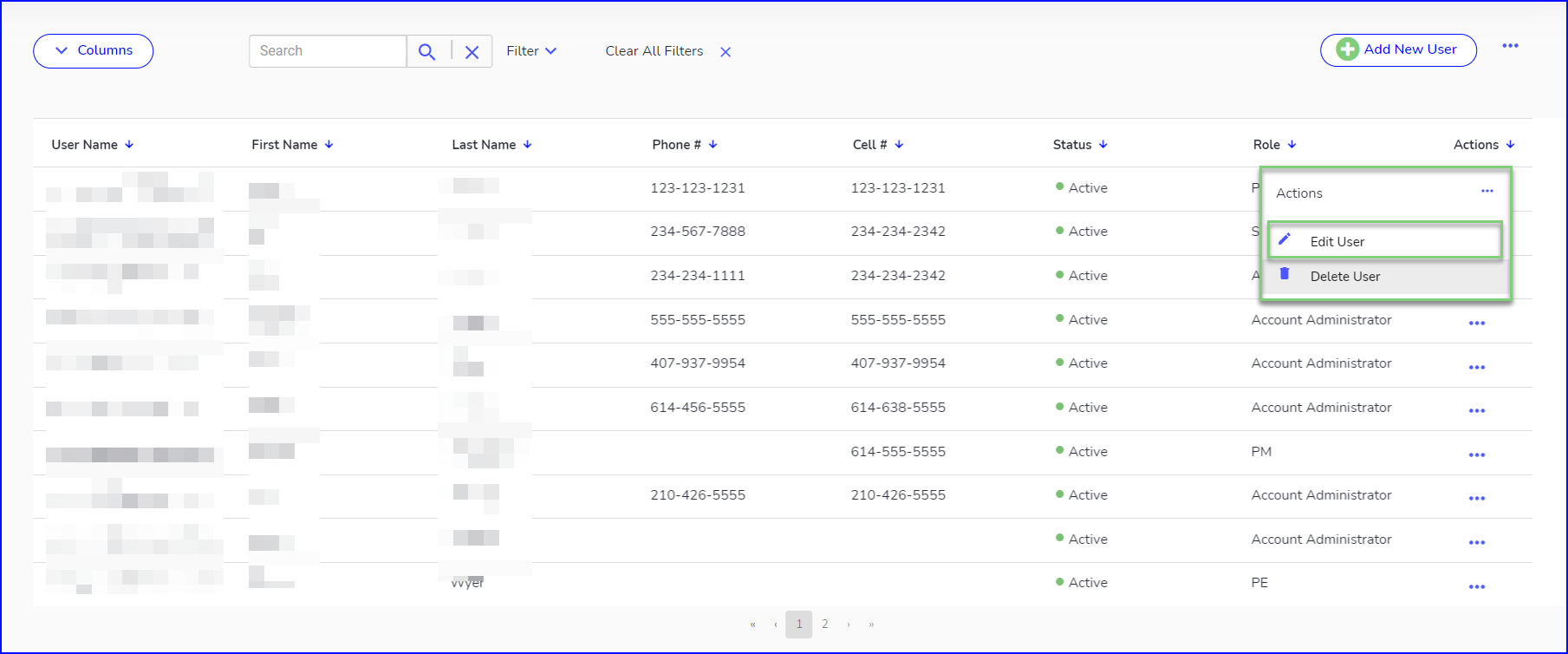 Edit the user information and click Save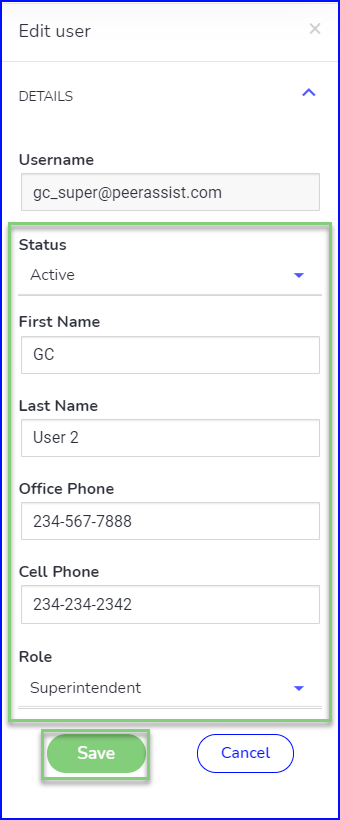 The user's email address cannot be changed. If the email address is incorrect, delete the user and add them again with the correct email.
Filter the User List
Click on the Filter button to expand the filter options.

Select the filter choices to narrow your search. The filter options are:

User name - A text field to enter part of a user's name.
Select Roles - A check box list to select users assigned to a role (multiple roles can be selected)
User Status - The default is to show only active users, but inactive can also be selected.
User Emails - Select from a list of emails.

After making your selections, the list will automatically show the results.
You can expand and contract the filter choices to fine-tune your searches as needed.
Import your Users
Click on the "..." and the Download Template option.

A CSV file will be downloaded that you can open in MS Excel.
Add your users to this file.

The fields are as follows: ( R = Required, O is optional )

User Name (R) - The User name should be their email address.
First Name (R)
Last Name (R)
Office Phone (O)
Cell Phone (O)
Role (R) - This must be the name of a ROLE that is defined in your Permissions section.
If at any time you need help, we are happy to take your own list that you may have exported from your ERP and create a PeerAssist compatible user list for you to upload. Please contact support@peerassist.com and attach your list and we will take it from there.
Save the user import file as a CSV.
Click on the "..." and select Import

Browse to the user CSV file you just saved, select it, and click Upload CSV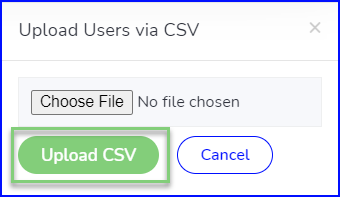 There will be a green message that pops up if your user list passes validation and it will be uploaded into the system.
If you receive a red validation issue, it is typically because there is a missing mandatory field in the file. If you need help please reach out to support@peerassist.com and send a copy of your spreadsheet. We will be happy to review and let you know what to do.
Export your users
Click on the "..." and then on Export

Optionally filter your list to reduce the list that is exported.
The file will be downloaded as an MS Excel file.
You are all done setting up your users!
You are on a great path, let's keep the momentum!