Learn how to preview and send a request for Change Order to your GC.
Table of Contents
---
Review the Ticket(s) in Waiting for Approval
Navigate to the T&M Management view.

Locate the Tickets that are in Waiting for Approval
Click on the green Waiting for Approval step to view the ticket priced.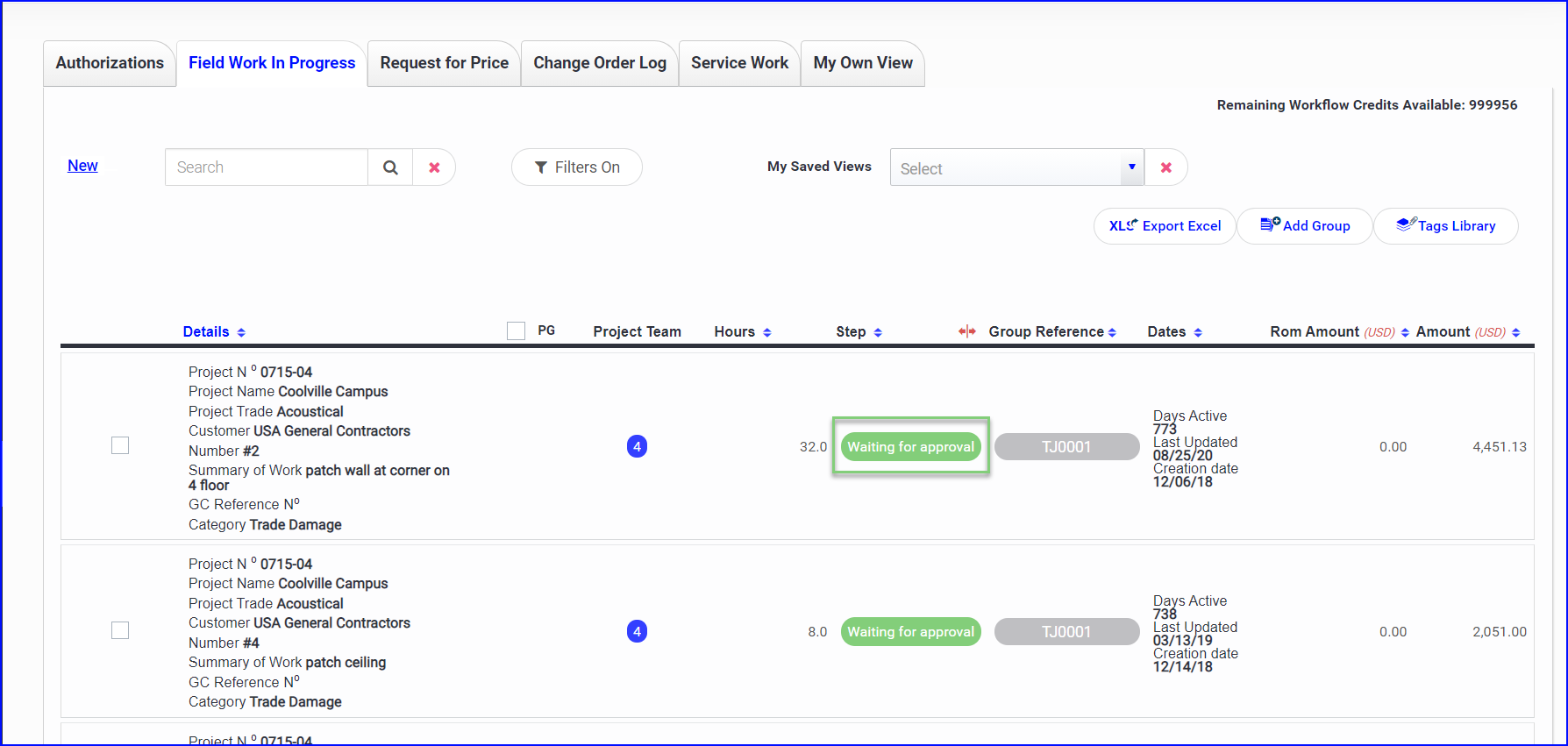 Review the pricing information and make any changes that are needed. Refer to Pricing your Tickets for detailed instructions on how to price and change pricing.
Click on the Letter button to preview the Request for Change Order letter that will be sent to the GC.

There are a few fields that can be edited and customized on the Request for Change order cover letter that is as follows:

Salutation
Change Order Letter title
Change Order Letter text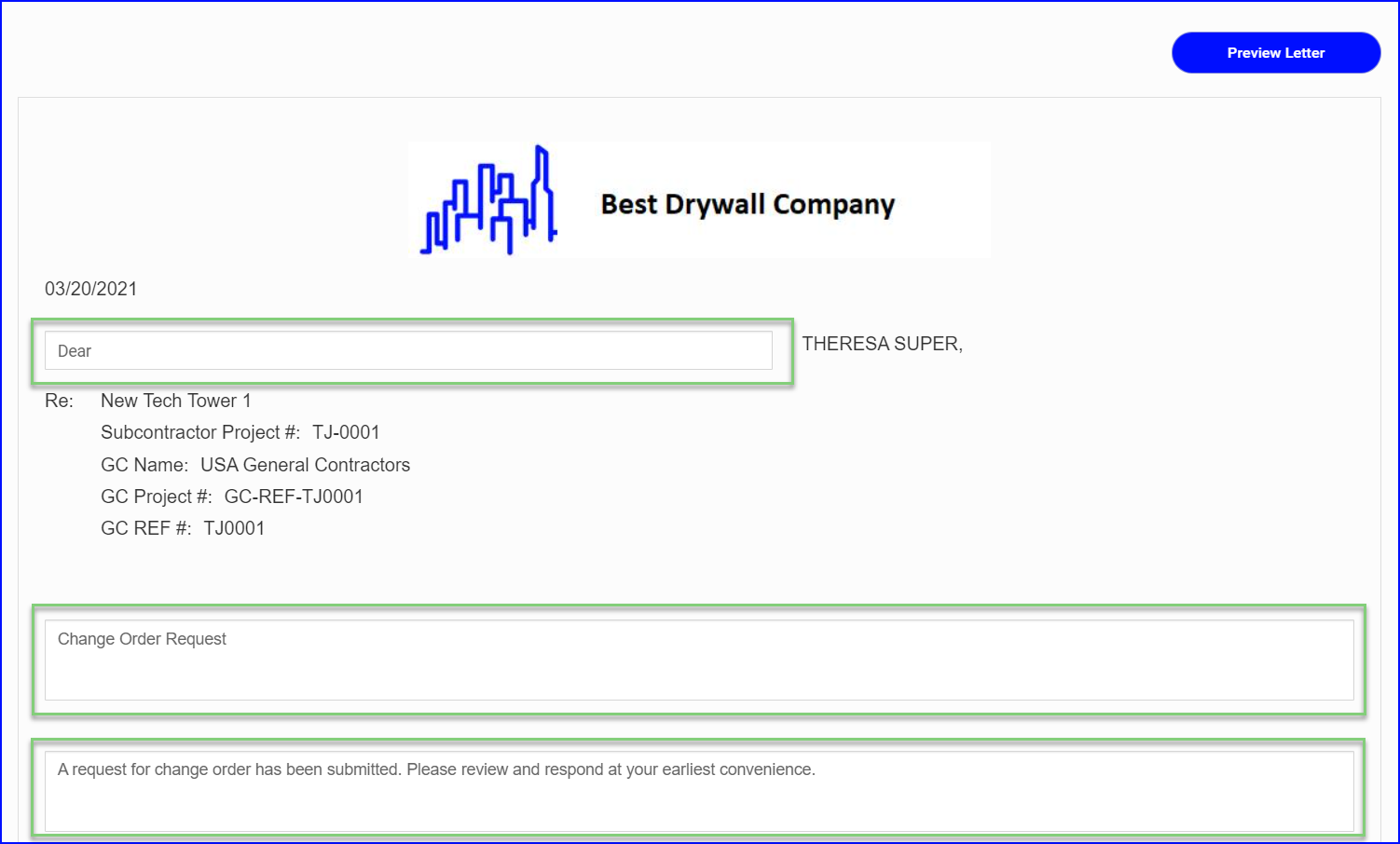 Complimentary close
Letter footer

These fields default from the Company Change Order Letter settings. Go to Company Settings to review and edit these default messages.
Click on Preview to view the PDF version of the Change Order Letter.

The PDF Change Order Letter Package will be created and, by default includes the following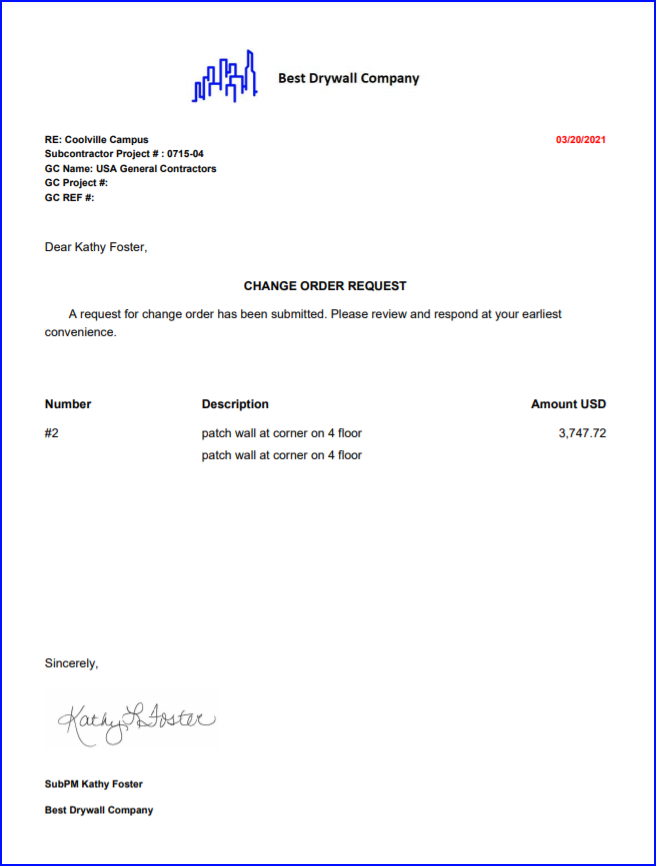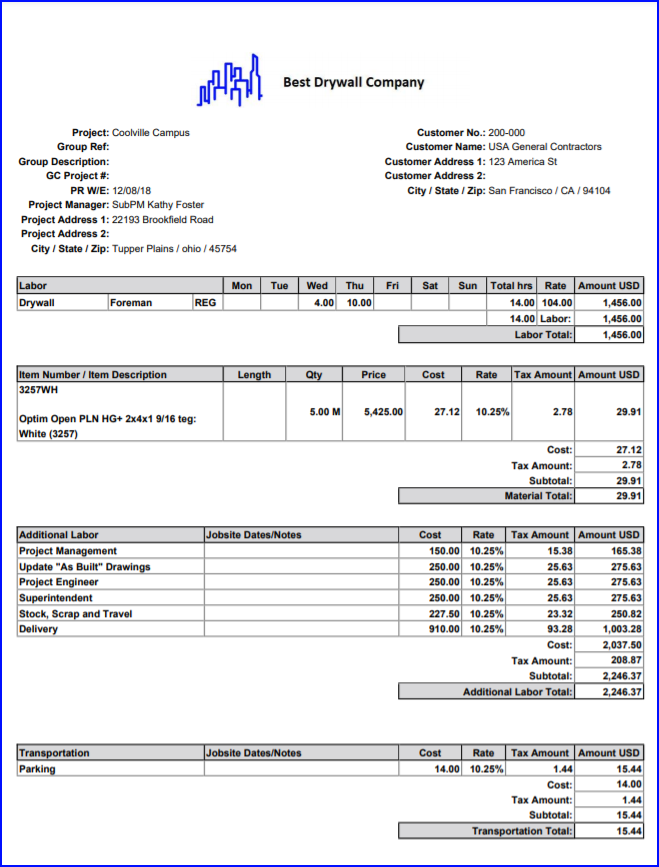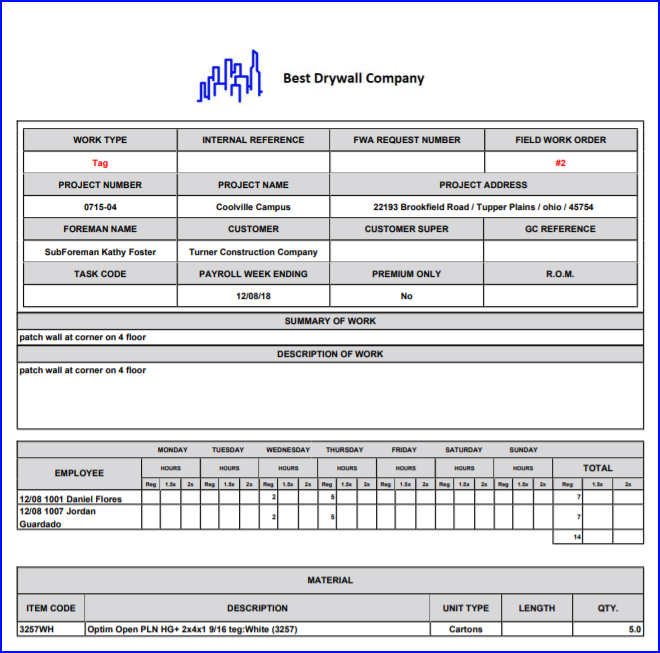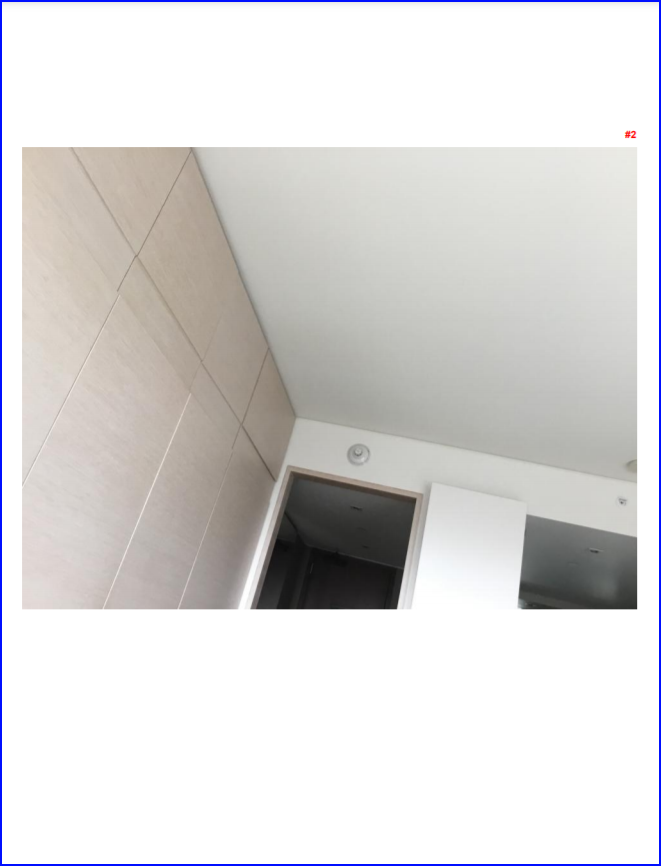 If everything looks good, scroll down and click on Save on the Preview Letter form.

Send Request for Change Order Letter
Once the letter has been reviewed, you can fine-tune what is attached to the actual letter you send by selecting which images will be included in the letter PDF and which ones will be included as attachments on the email.

Click on Request Change Order

Enter a COR number if you want your own COR reference number to show on the letter. This is optional. Click Confirm to continue.
An Email confirmation form will open that will display all the internal contacts and GC contacts for the project. They can be un-selected as needed.
Enter an email message if you wish to add to the message that is sent to the GC that contains the Change Order Request package.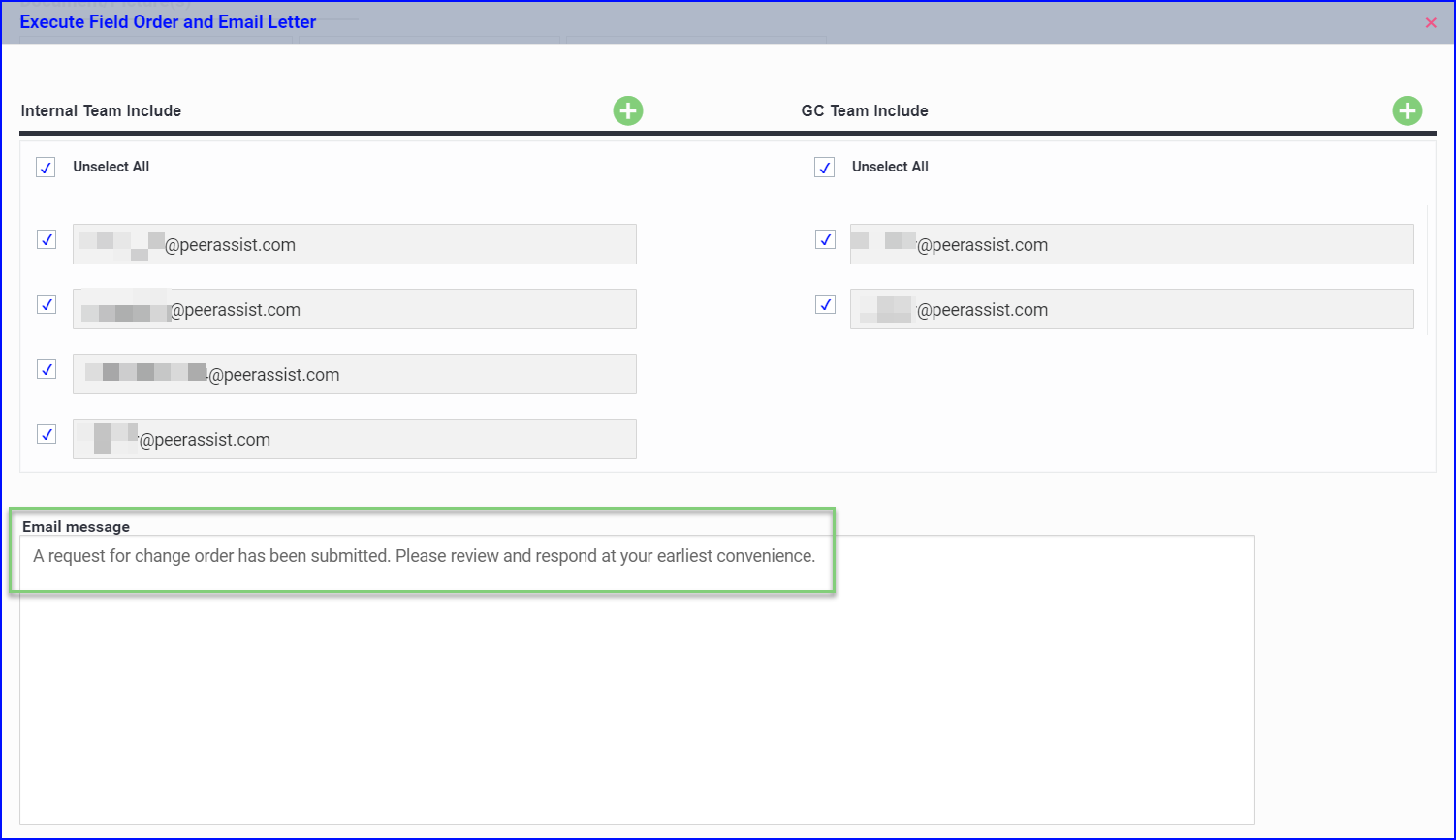 Click on Send and the Request for Change Order will be emailed.

The Ticket will be marked as Executed and will show up on the Change Order Log tab and no longer show on the Field Work In Order tab.