Learn how to create tickets for extra work and track labor hours, material, and equipment, then capture a field signature.
Tickets can be created on the mobile app or the website. For the most ease of use, we recommend using the mobile app which has been developed with the field user in mind.
If you are not sure if the field-directed work is outside of the original scope, you may create an Authorization request instead, wait for approval from your team, then proceed. Go to Create an Authorization Request to review the steps.
Table of Contents
---
Login to PeerAssist Mobile
Login to the PeerAssist Mobile App. The default page that will display will be View List.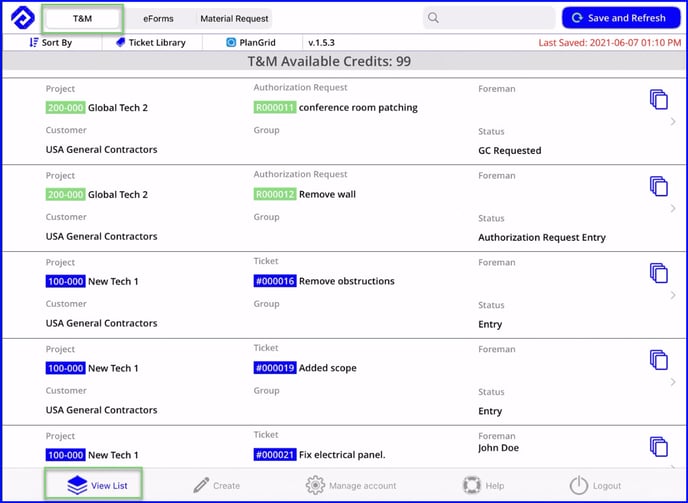 There are multiple views that can be displayed and these are:

T&M Tickets - A list of all currently active field work tickets and authorizations.
eForms - A list of forms that are currently active.
Begin a New Ticket
To Create a new Field Work Ticket, make sure you are on the T&M Ticket view.

Tap on Create, then Field Work.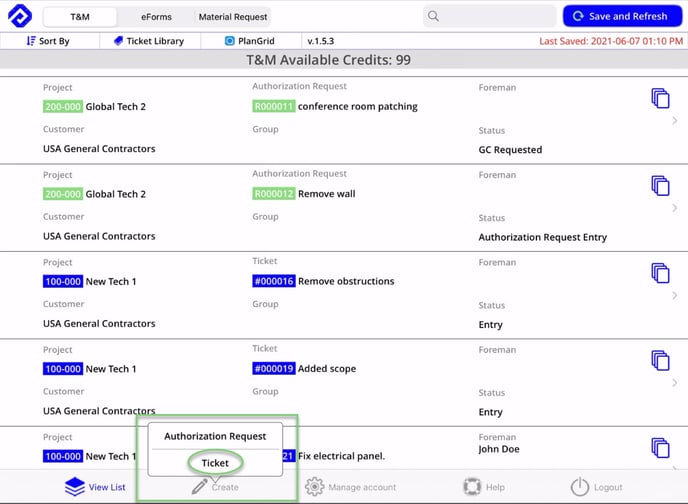 A list of projects that you are assigned to will display. Tap on anywhere on the project line to select it.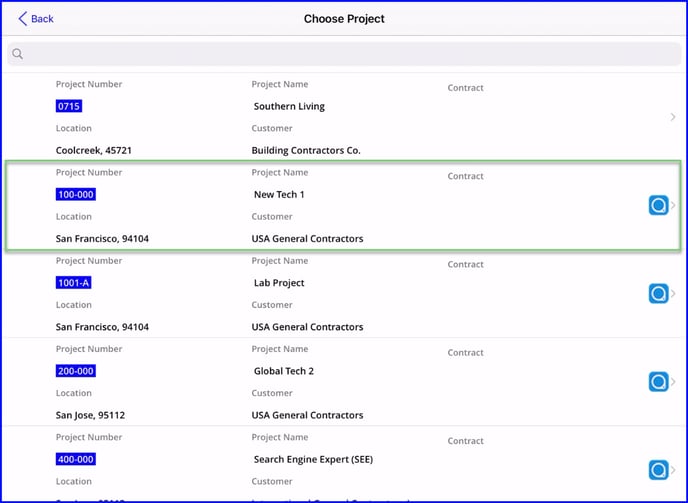 Enter Ticket Information
The new Field Work ticket form will open so information about the work can be entered.
The fields are as follows (R = Required, O=Optional):

Ticket Type (R) - This is the type of work being performed.

Field Work: After office pricing, creates a Change Order Request.
Service Work: After office pricing, creates an Invoice.
Tracking Only: After office pricing, creates internal documentation.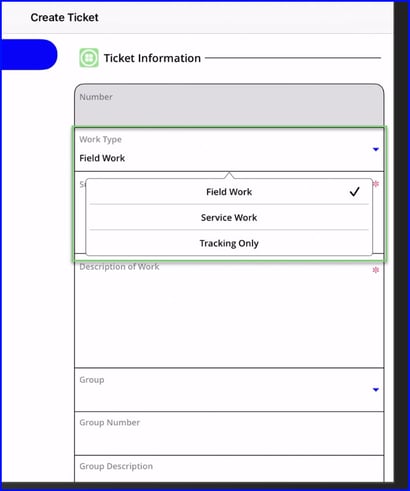 Summary of Work (R) - A brief description of the work 100 characters or less. This will appear on your dashboard.
Description of Work (R) - A longer description of the work (this will appear on the ticket). Be sure to include area details, sheet numbers, or the name of the person directing the work.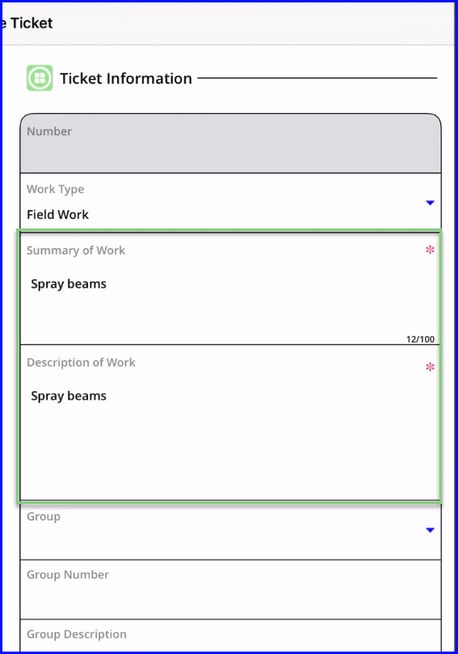 Everything below is optional. You may start entering details on a ticket by just adding a Summary and Description. The more options you select below, the better by which you can filter your ticket later.
Group (O) - Tickets can be grouped together to keep track of related work. Groups can be selected using the drop-down if they already exist.
Group Number (O) - A new group can be entered if needed.
Group Description (O) - If a new group Number is entered then the Group Description is mandatory.
Category (O) - To categorize your work, select from the drop-down of standard items ( such as "Trade Damage" or enter your own category in the New Category box.

GC reference (O) - If the GC provided a reference number to use for this work ( such as PCO #123 ) then enter this here.

Internal Reference (O) - If your project team needs to use an internal reference number for the work, this can be used for that purpose.

ROM Amount (O) - An estimate of the cost of the work. This is useful to provide to the GC so they can understand the scope of the work.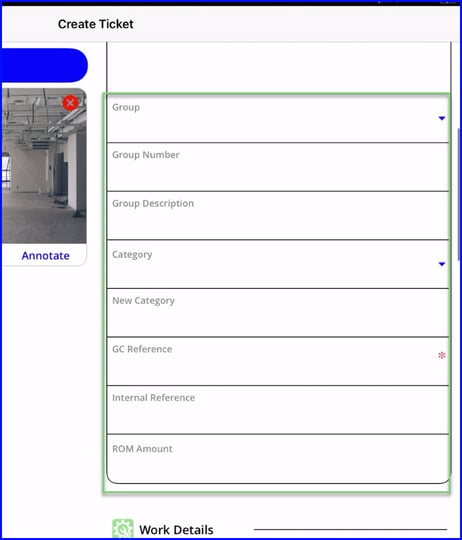 Add Pictures and Annotate
Pictures of the work as it progresses can be added at any time. Additionally, pictures of plans and where the work is located can also be included and annotated.
Tap on Add Picture to add images and attachments to the Field Work ticket.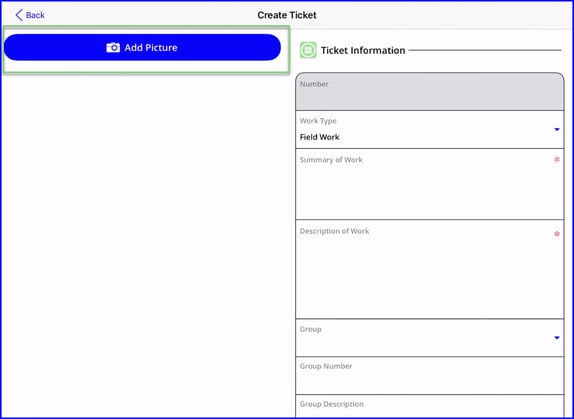 When you use the application for the first time, you will be prompted to allow access to your photos. Tap on Allow Access to All Photos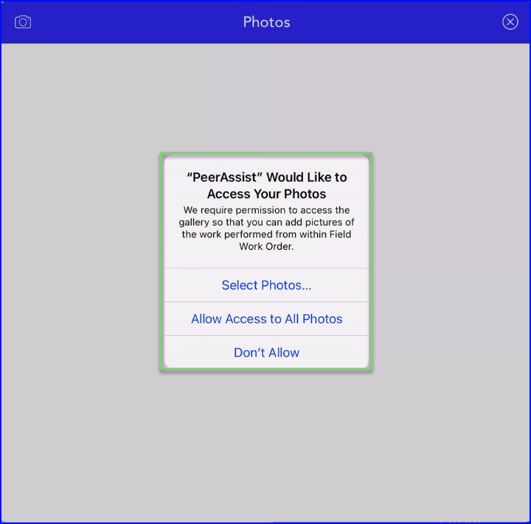 Select photo(s) from your device's library, or take a live photo by tapping on the camera icon. Tap on Done when the pictures have been selected.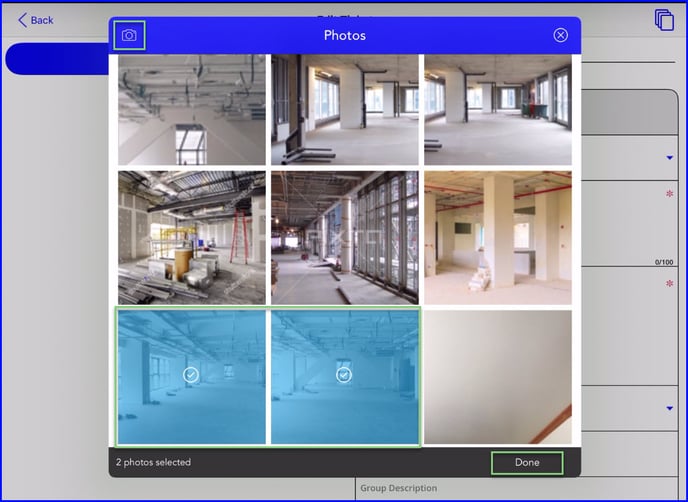 The pictures will display on the T&M ticket screen and can be annotated by tapping on Annotate for the picture you wish to edit.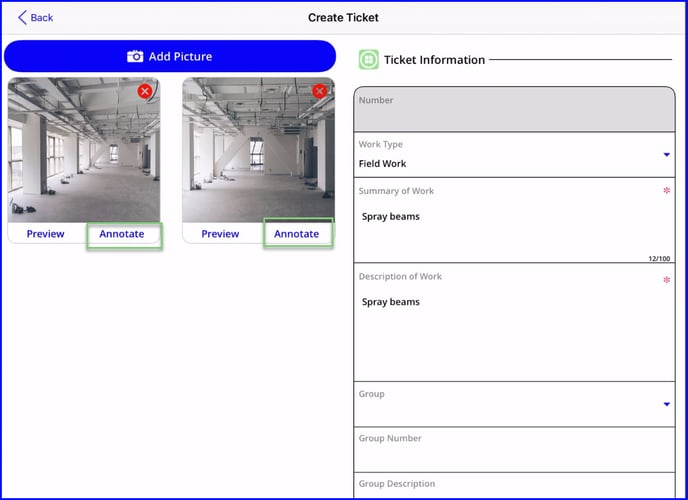 Pick a color and draw on the image to highlight the area you wish to call attention to. When completed tap Save.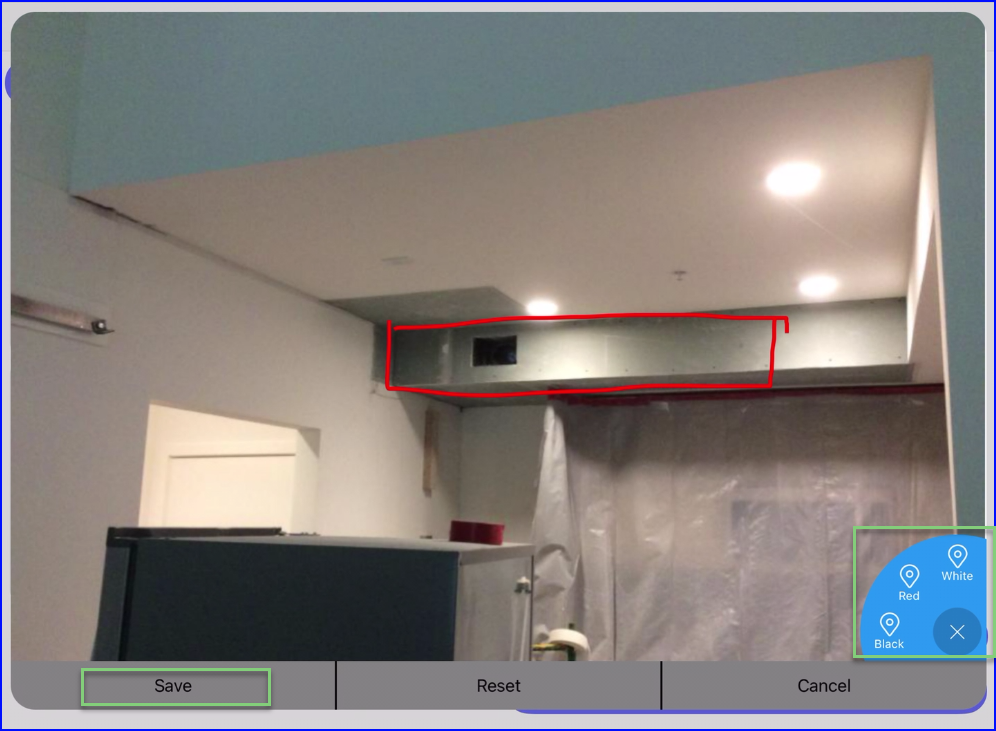 If at any time you want to change the annotation, tap on Reset to clear and start again.
Ticket Work Detail
Scroll down to the T&M Work Detail section to:

Edit Details - Add labor, materials and obtain signatures.
Preview Ticket - Preview the information on the Ticket.
Create - Create the Field Work ticket and save your work. You can come back to edit at any time.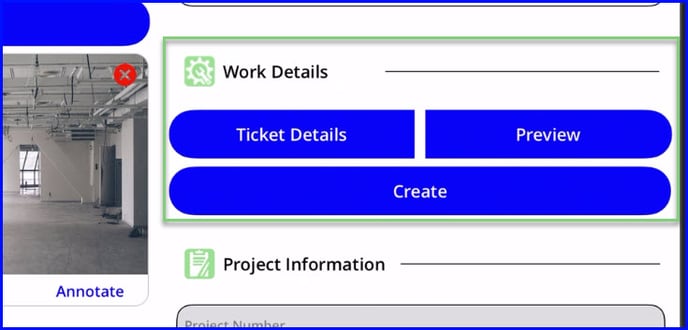 You may proceed to enter labor and material without tapping on the create button, but your team won't be notified you started a ticket until you tap Create and then Save and Refresh back on the Dashboard.
To save your new ticket, tap on Create.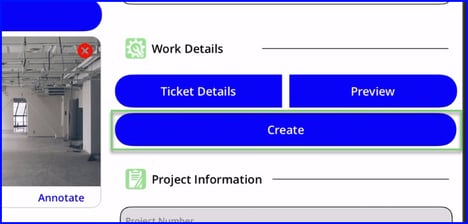 An email form will open to allow you to select who will be included on the email for a new ticket created. Click Confirm after making your selections.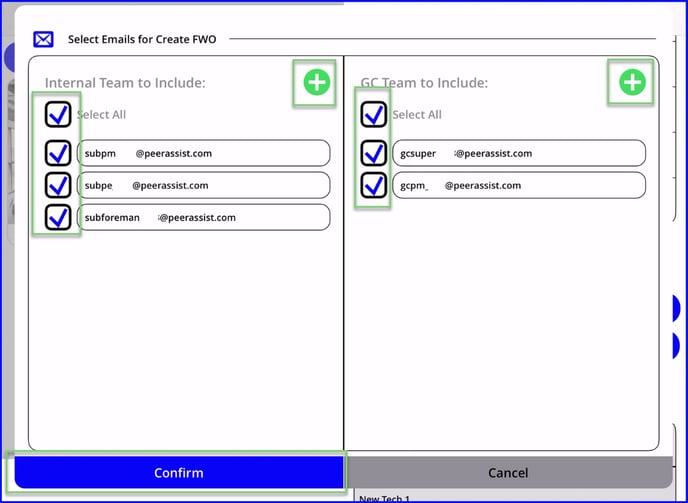 This email form will not show if the project settings have the email switched off.
After clicking Confirm, you will see a confirmation that your ticket has been created and saved.
Save and Refresh
The PeerAssist mobile applications operate in an offline-first mode. This means that after login, the application goes offline so that if you are in a job site location or basement of a building with bad connectivity, you may continue to work and add details to your ticket and choose to Save and Refresh when you have a good connection.
New or edited tickets will show up with a blue sync symbol beside their line and this is an indicator that you will need to save and refresh before the changes will show up at the office.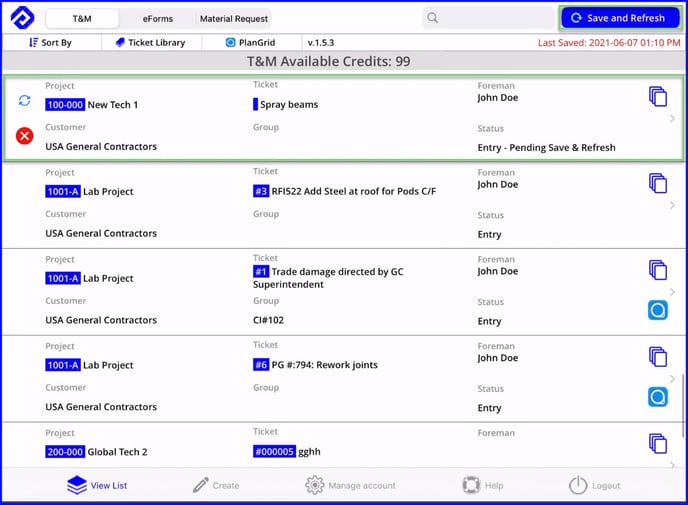 Tap on Save and Refresh to save the work.

You have created a ticket!
Now you can add labor and materials. Go to Add Ticket Work Details for detailed instructions.