View summarized information and statistics per project.
The Analytics page allows the executive and project manager to get an overall view on extra work per project and then to drill down and view the details of that work.
Navigate to the Analytics page.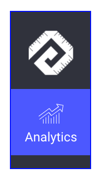 The view of overall totals for extra work is shown for all types and steps.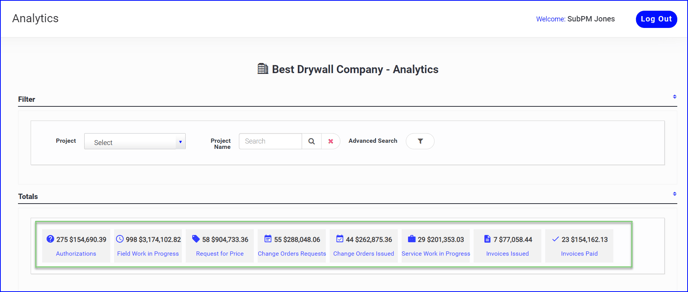 Click on Advanced Search to select and narrow your criteria and the totals will adjust based on your selections.
Scroll down to view an overview of totals per project.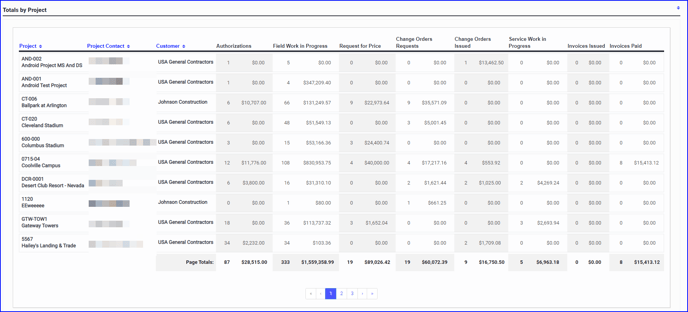 Clicking on a project column will take you to the detailed view of work for that project.
Scroll further down to view charts of the total number of tags per project and the average days to process tags.

If you have a lot of projects, the charts are more useful if you select a specific sub-set of projects or a date range.