Learn how to manage pricing templates and organize your billing layouts and trade rates.
Table of contents
---
Introduction to templates
Multiple pricing templates for different trades and billing layouts can be set up and selected for your projects as needed.
There are Trade templates that can be added for different trades and rates set for those trades and then Billing Templates to configure different pricing structures depending on what can be billed for customers.
These templates are optional but can be useful if you wish to maintain sets of rates at a company level and select them for specific projects.
Import Templates
PeerAssist has several templates that can be reviewed and imported for your use.
Navigate to Templates->Import Templates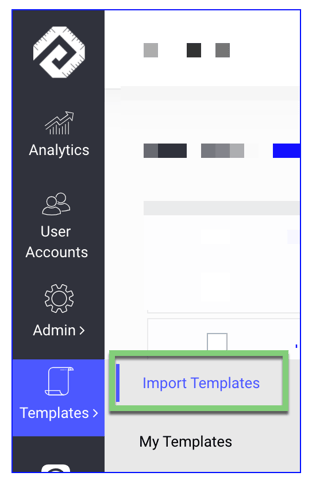 Click on Preview to review the template you wish to review for import.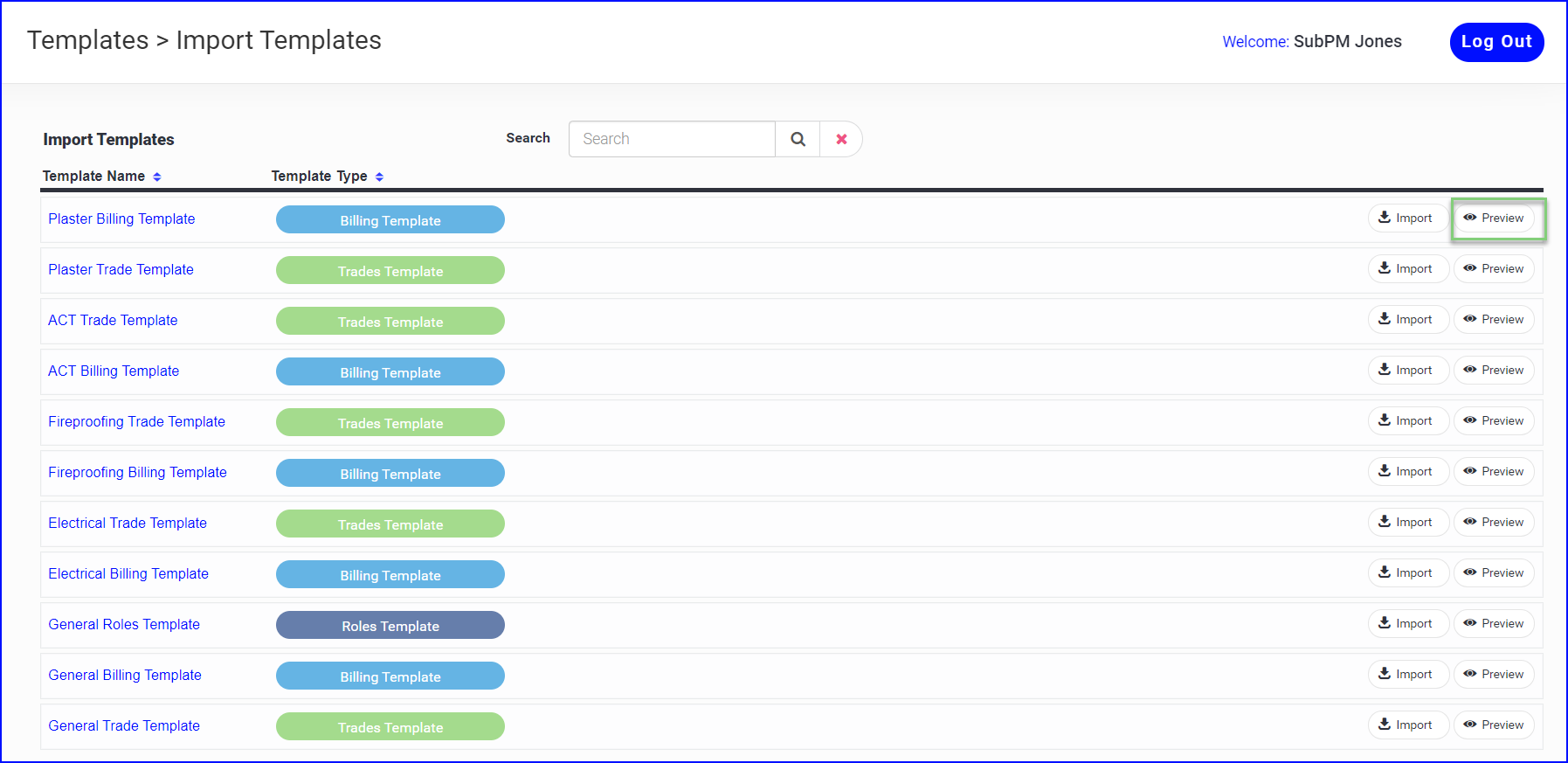 The template will display and the items in the categories can be viewed.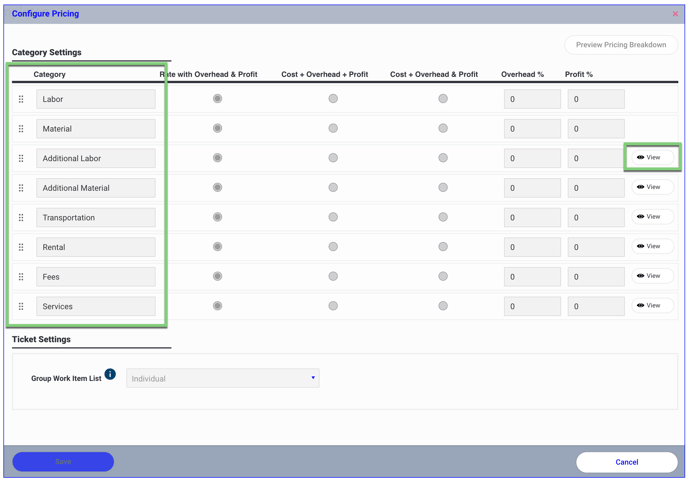 Click on Import if you choose to use the standard templates ( they can be customized to your needs and specific rates after import).
You are able to import as many templates as you choose to make available to your project teams.
After import, navigate to

Templates -> My Templates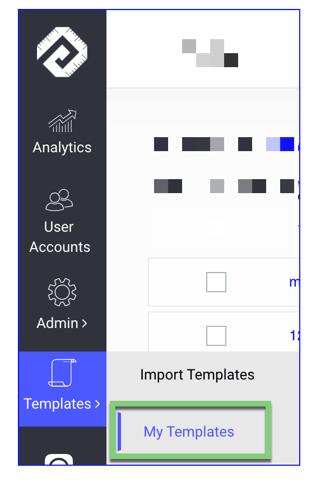 Any templates you import will show up here. One template for Billing and one template for Trade template can be selected as the default template for the company.
The default templates will be used when a new project is set up, but you can select a different template for the project at any time.

Trade Templates
The trade templates are sets of trades and rates configured to allow you to more easily setup company-level standards for trades and classifications that can be pulled into your projects.
Examples of trade templates may be Electrical Rates, Drywall Rates, Plaster Rates, Standard Rates (all rates in one template). How you configure your trade templates is your choice but if you need help and guidance on how to set these up for the best use within your company, contact support@peerassist.com and we will be happy to help.
Navigate to Templates -> My Templates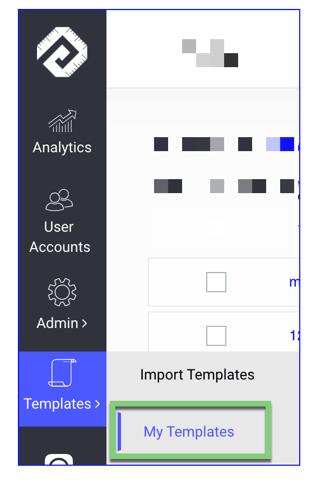 Click on Edit for the trade template you wish to view/update.

Click on the

Add Trade

button to add a new trade and set of rates to the pricing structure.

Any of the existing Trades and Classes can be edited along with the rates.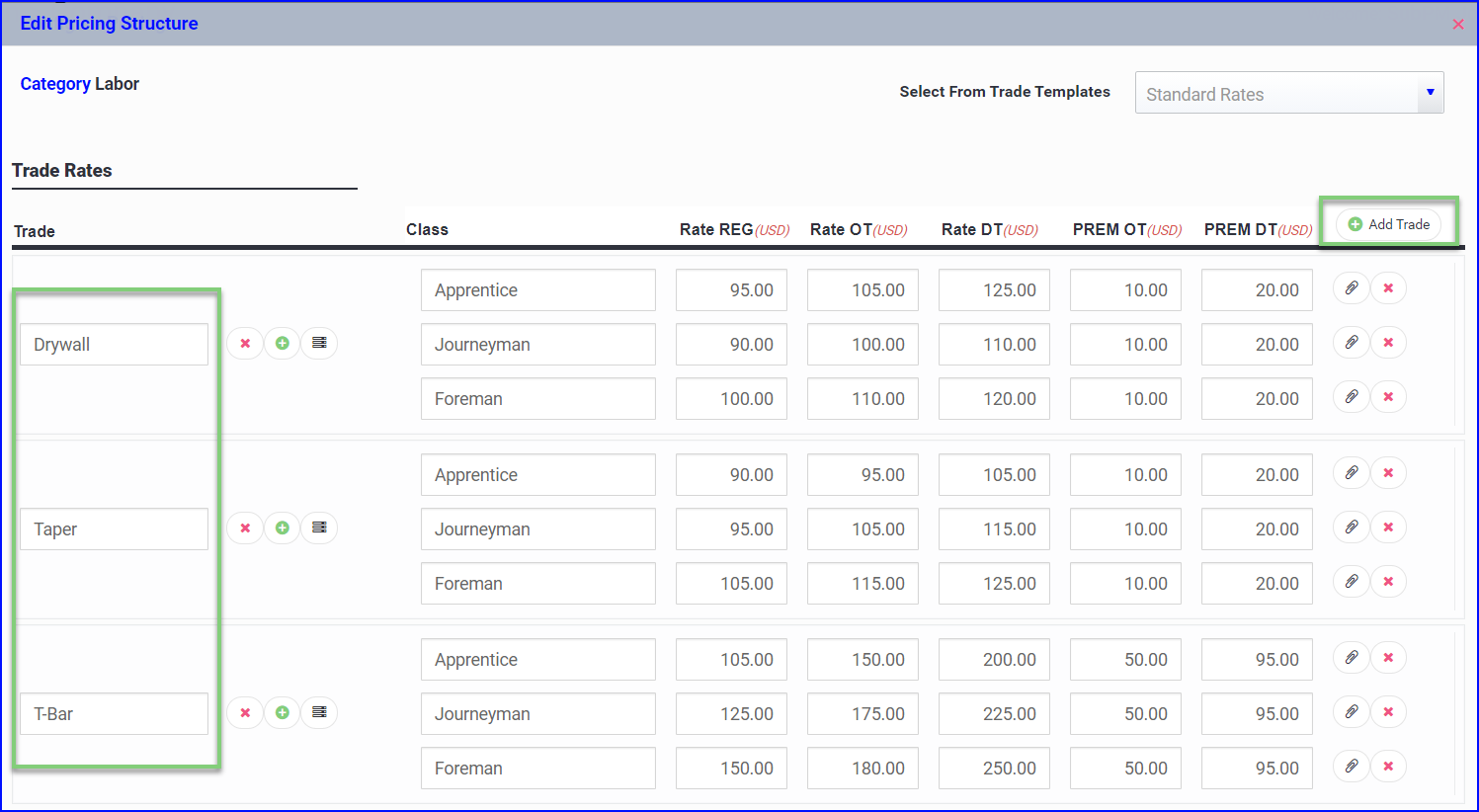 To add a new class to the existing trade, click the green "+" button beside the trade.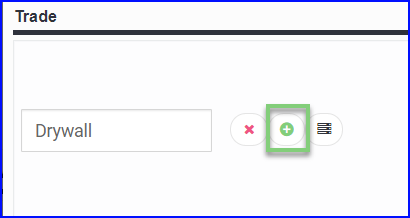 To copy an entire Trade and Class list, click on the copy icon beside the trade. It will show up on the bottom of the list and the Trade name can be edited along with the rates.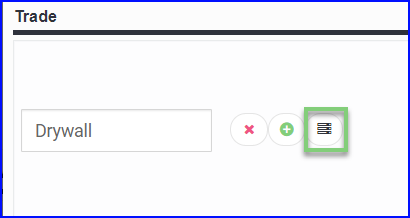 Attachments can be added to each rate as backup documentation for those agreed-upon rates. If you attach a document, it will show up on the ticket to be included in the package should you choose to do so.



Click on Save to commit your changes to the template.
Billing Templates
The Billing Template contains the structure for all the items that your company may bill for related to the extra work performed.
This includes labor and material which are standard and then optional "Additional Pricing Items" that can be chosen to include.
To make the most of the Field Work Order product and have the greatest impact on your bottom line, it is helpful to review the typical items that are missed by your project team when you bill for T&M work.
These can include supervision time, project management time, rentals, disposal, and parking, to name a few, that you may be contractually permitted to bill for.
Once you identify these items, add them to a billing template so that you can select them easily when processing each ticket.
It could be that you create a Billing Template for different customers and the items you can contractually bill for per customer.
Additional Pricing Categories
Labor and Material are fixed items for Configure Pricing Billing Template but you have the optional choice to add additional pricing categories and items in those categories to bill for additional costs.
Additional Pricing Categories in this example are:

Additional Labor
Additional Material
Transportation
Dump
All of the additional pricing categories are optional and can be deleted to leave only the labor and material categories. However, we do recommend you review items that are frequently missed when charging for extra work on your projects and adding a category for those items.
Click on Edit on the Billing Template you wish you View/Edit

Click on Add to add a new category or edit an existing Category Name by typing into the box.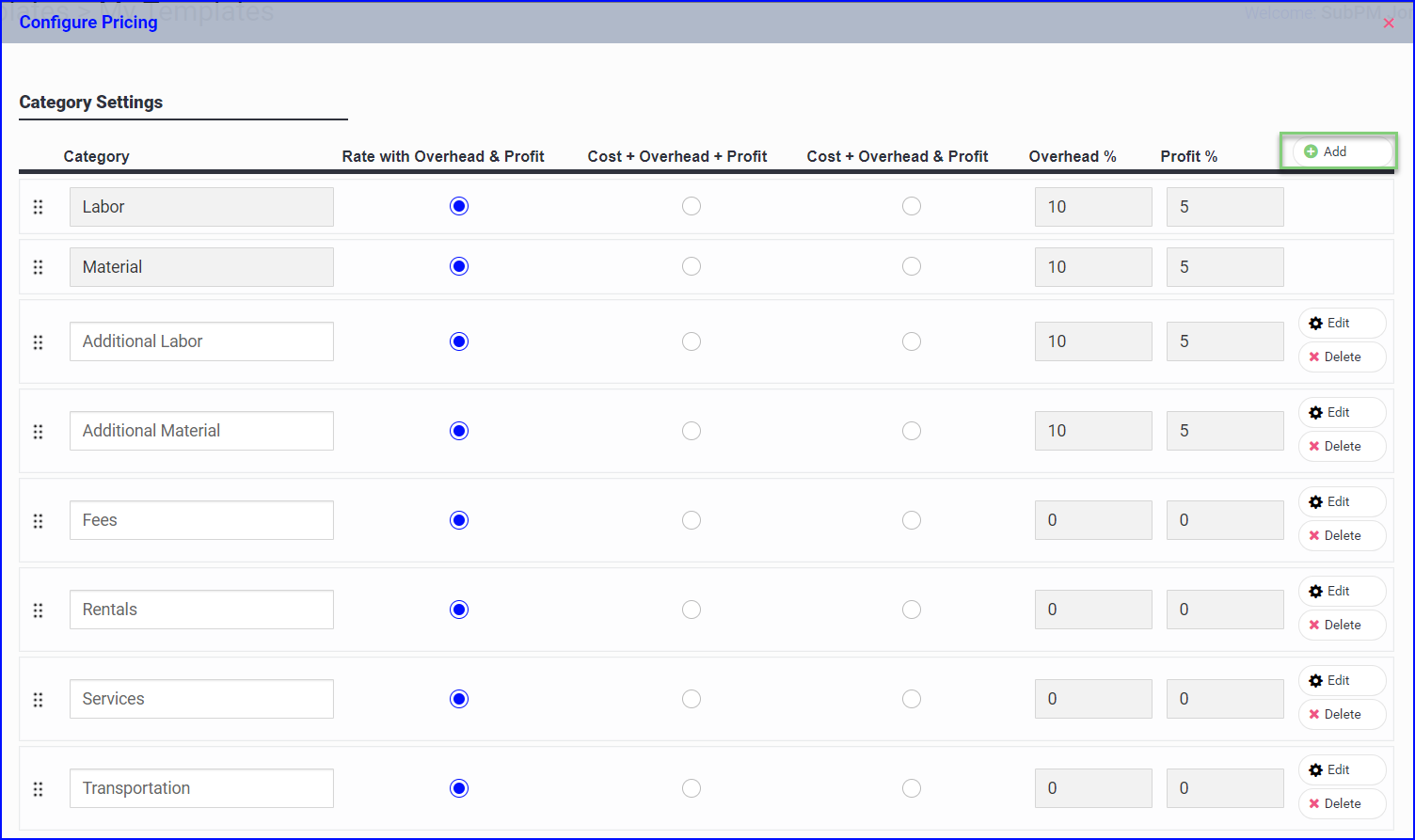 Click on Edit on the category to edit the items within it.

Click on Add to add a new category and then enter the information for the line.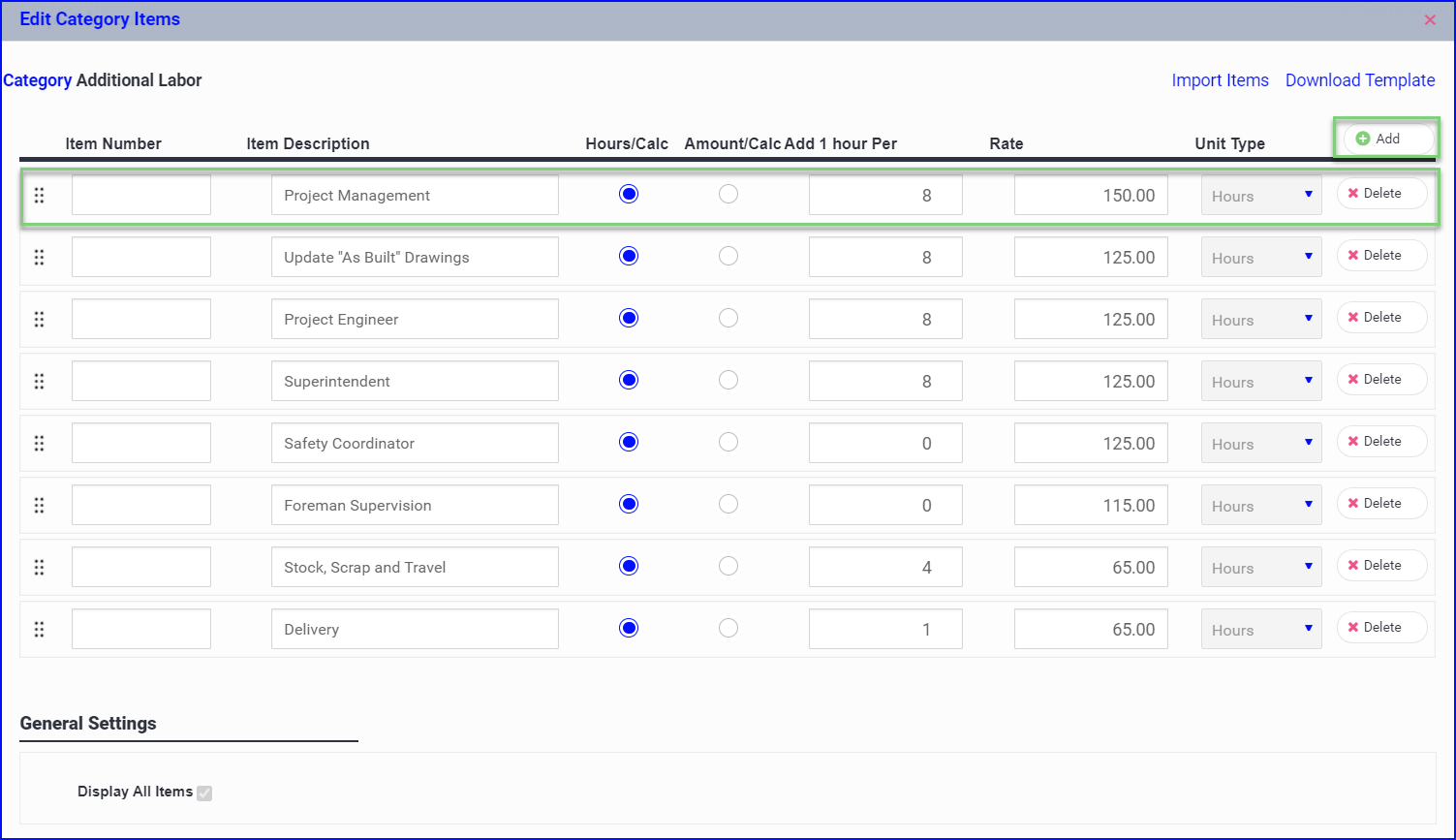 The information is as follows:

Item Number - If the item has an Item number (such as a rental code), enter it here.
Item Description
Hours Calc - Select this option if you wish to add 1 hour of time per x amount of hours or labor on the ticket.
Add 1-hour per - This is the number of labor hours worked to result in one hour of time for this item.
Rate - The cost rate for the item.
Unit Type - Select the unit type that applies to the item.
The Hours Calc is especially useful when project management time is not quantified easily. A ticket with a lot of labor hours would require supervision, review, and oversight. Don't lose these hours that you can contractually charge for. Adding 1 hour per every 8 hours of work is a way of adding this time to the ticket.
Amount Calc - Select this option if you wish to apply a simple quantity and rate to the line item. This could apply to Rental items for example.
If you need help to define additional pricing categories and items, we would be happy to help advise. Contact support@peerassist.com and we can review and help you.
Click Save to save the items to the category.