You have created your first T&M ticket and are ready to have it signed remotely. Use this option to send the GC a copy of your ticket, with a link to sign it in an email.
Send Electronic Signature Request
Tap into the ticket that you would like to have signed from the View List.
Tap into Edit Details and tap Skip to Sign to go straight to the Signature section.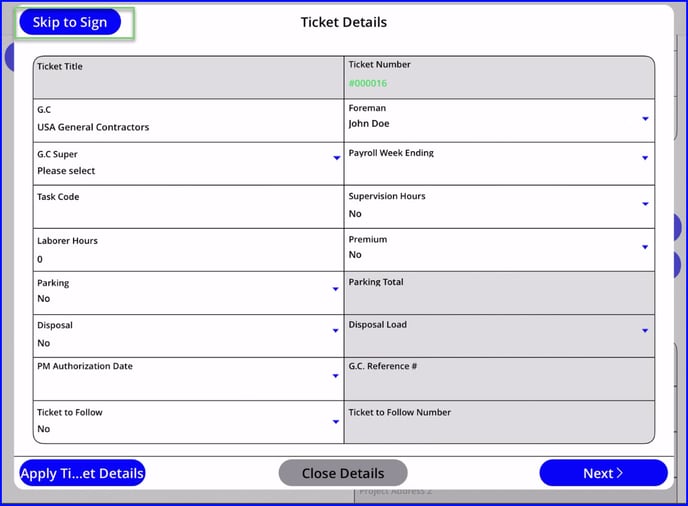 From the signature tab, select the Action Type, Request Electronic Signature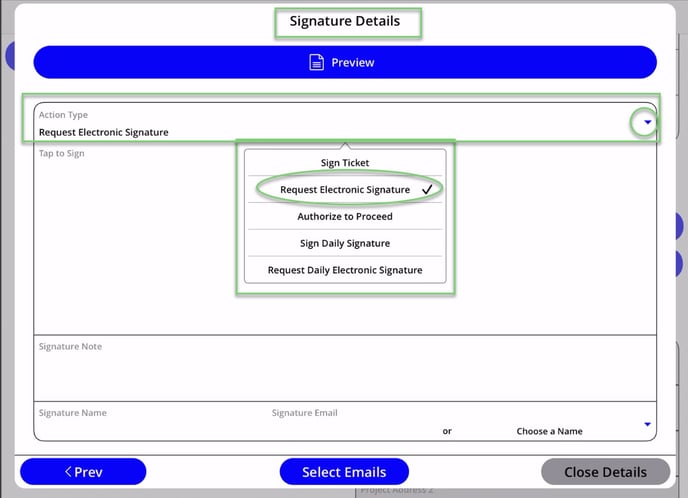 Enter the Signature Name and Signature Email, OR select from the drop down of GC contacts from the project by tapping on Choose a Name.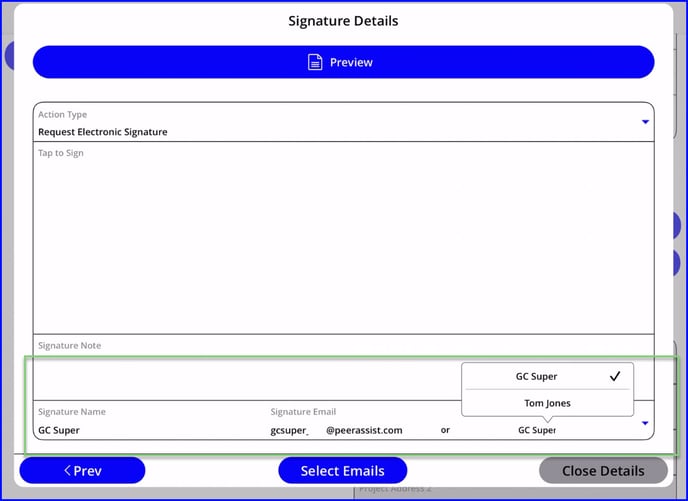 It is recommended you tap on Choose a Name first to select the GC contact from the list since this will auto-populate the Name and email details for you.
If the GC contacts do not show the name of the person you wish to sign the ticket with, enter the Signature Name and Signature Email.
To continue, Tap Select Emails

An email form will open to allow the foreman to select the contacts who should receive a copy of the electronic signature request. The contact that is greyed out is the contact that was selected on the previous screen. Tap on Confirm to continue.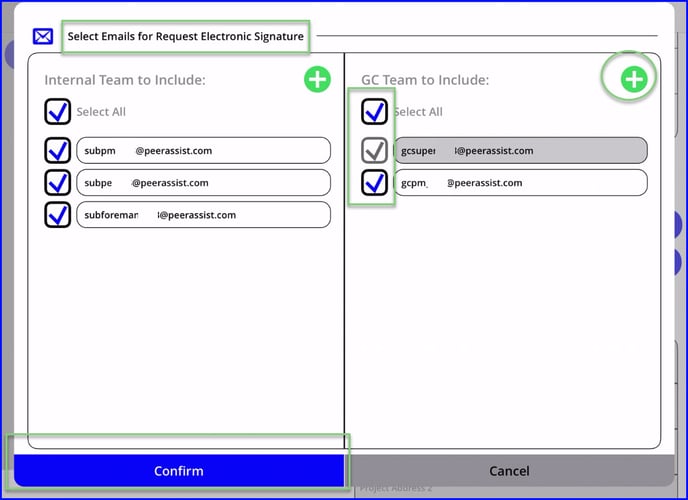 A prompt will appear to confirm your action. Tap on Yes to continue.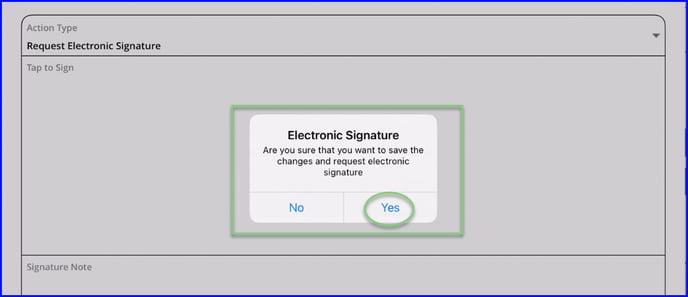 You will see a confirmation that the ticker was updated.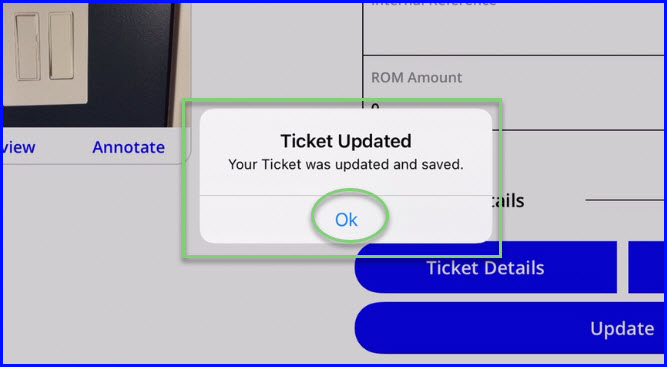 and you will be returned to the View List page. Tap on Save and Refresh to update your Dashboard and send out email notifications.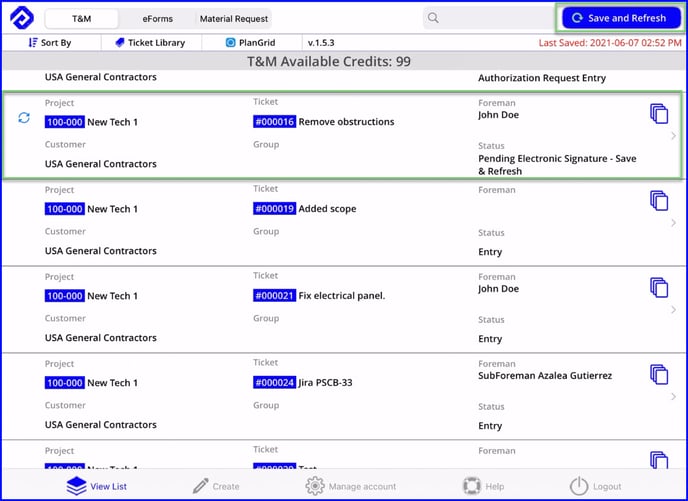 All done!
The request for electronic signature will be sent to the contacts and the T&M ticket will move into a Pending Signature step. You'll be notified when it has been signed and the ticket will drop off of your T&M Ticket dashboard view. You can find it again through the Ticket Library button.