Frequently Asked Questions
Where can I add Premium Time Only on my Mobile Device
Premium time is billing overtime for contract work.
Once you've added all the information on the first page, tap on Ticket Details.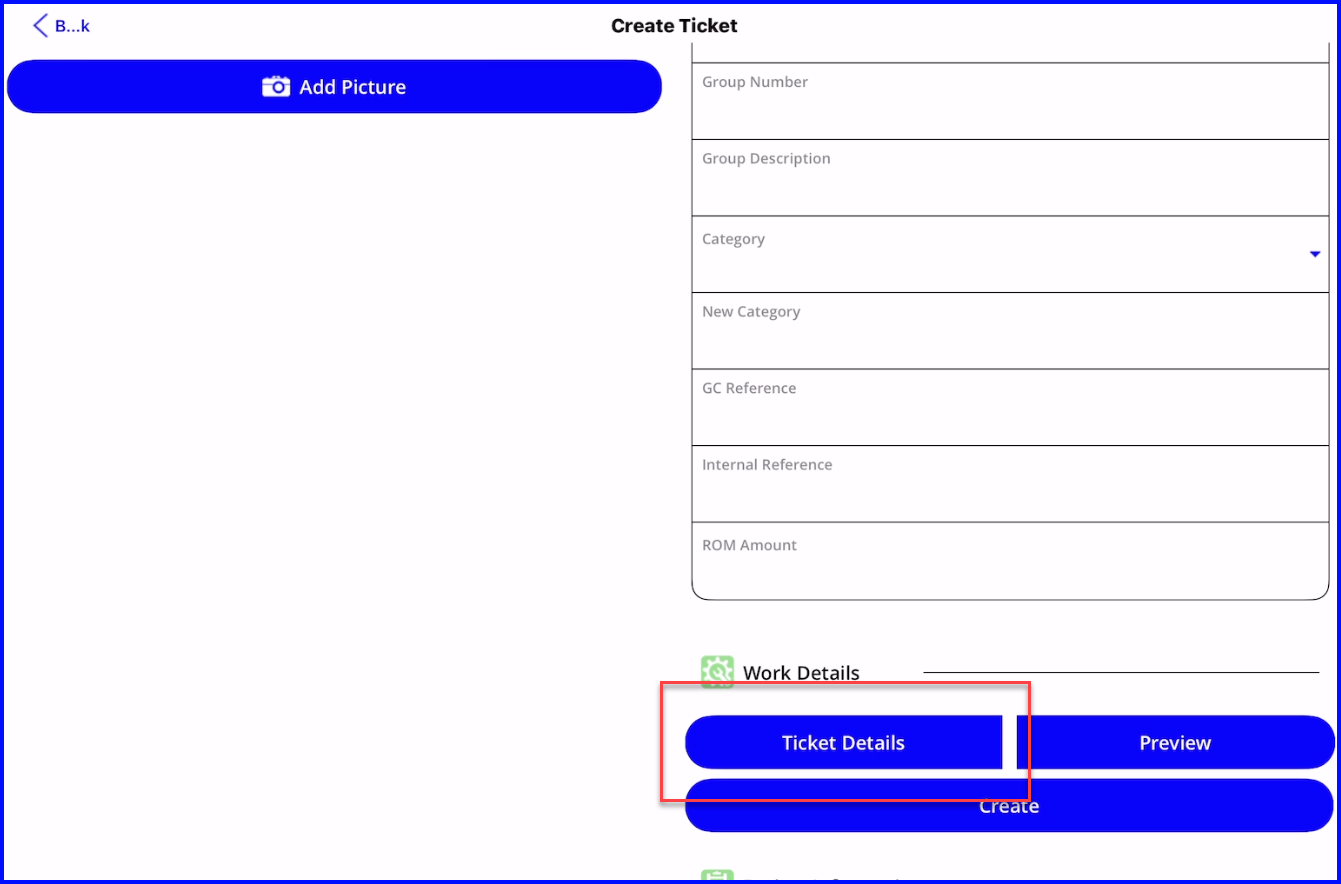 On the Ticket Details page, there is a tab that will allow you to select Premium time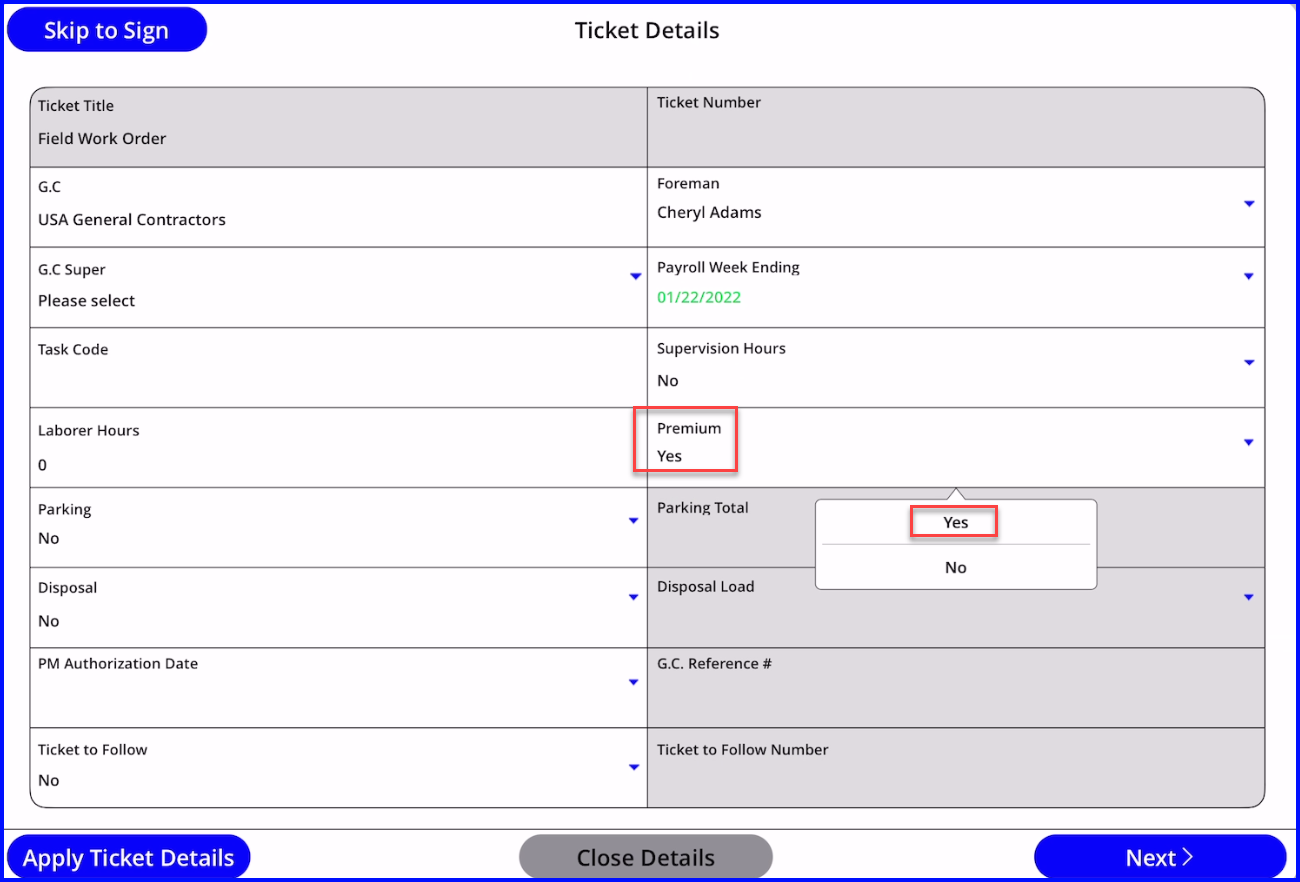 When this option is selected, entering Labor on the next page will only permit OVT to be added. The Reg time option will be disabled.