Frequently Asked Questions
Where can I find the tickets that have already been signed and are no longer visible on my mobile device?
Your signed tickets are located in your Ticket Library
When you open your app, tap on Ticket Library, there you will see your signed tickets for all your projects.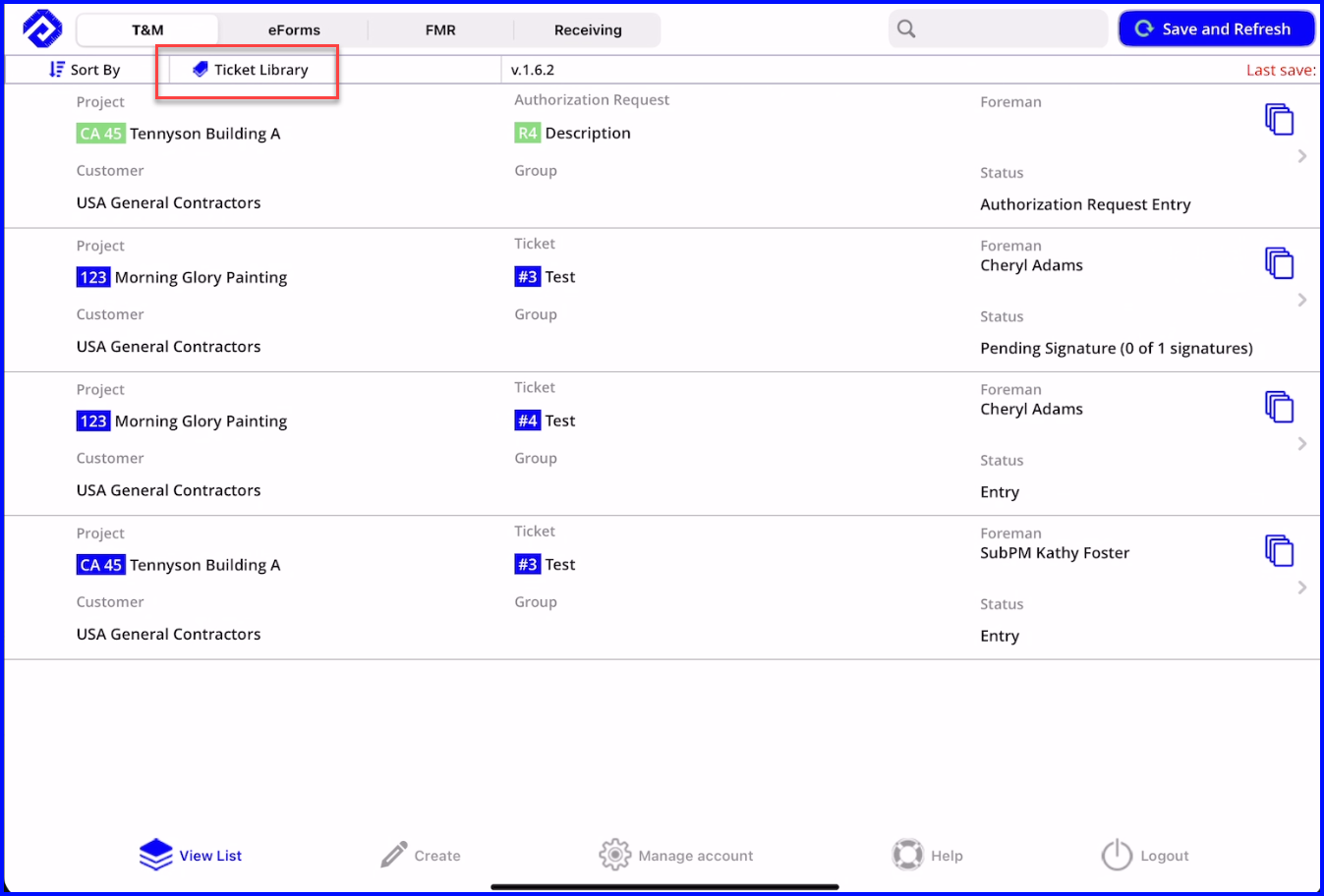 If you don't see your ticket on the dashboard, you can simply use the Search tools located at the top of the Tickets. You can search by Project, Category, Dates From and Dates To.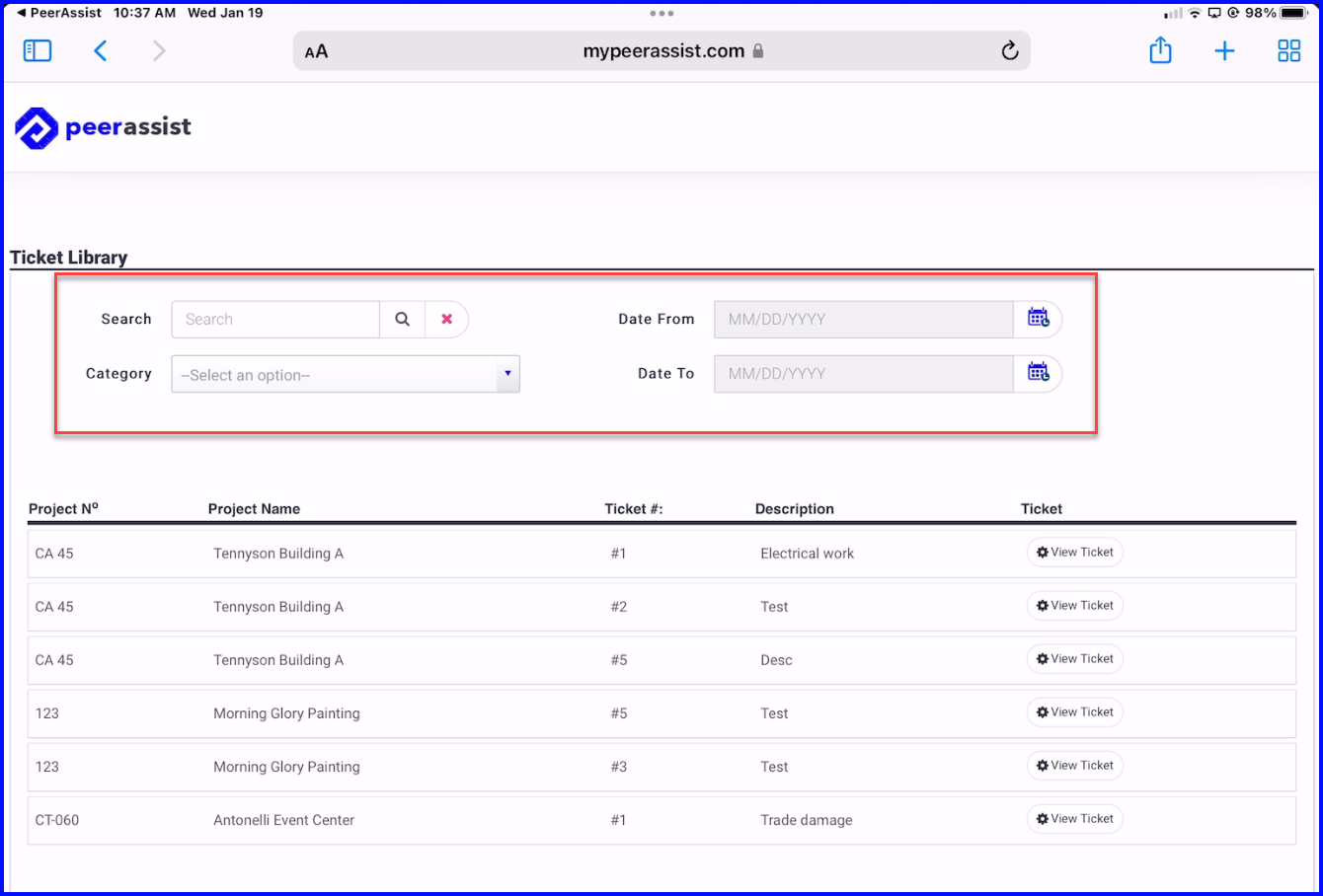 To learn more go to Ticket Library