Frequently Asked Questions
Where can I reset my password on my mobile device?
Reset and Save your password on mobile devices.
To change your password on your mobile device, just tap on Manage Account at the bottom of your application, scroll down to find Change Password.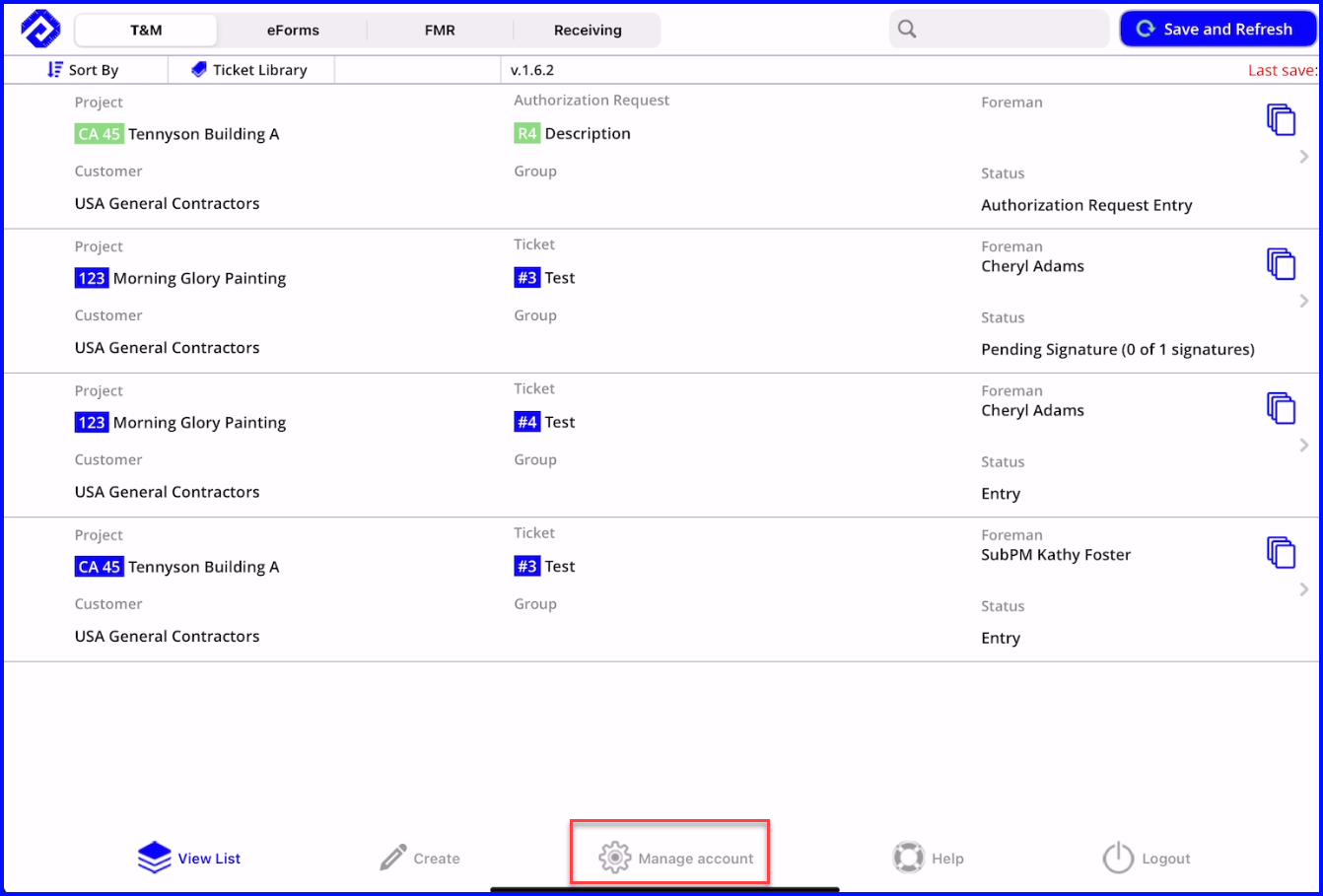 When the page opens, scroll down towards the bottom of the screen.
Type in your New Password and Confirm Password. Tap on the blue CHANGE PASSWORD button.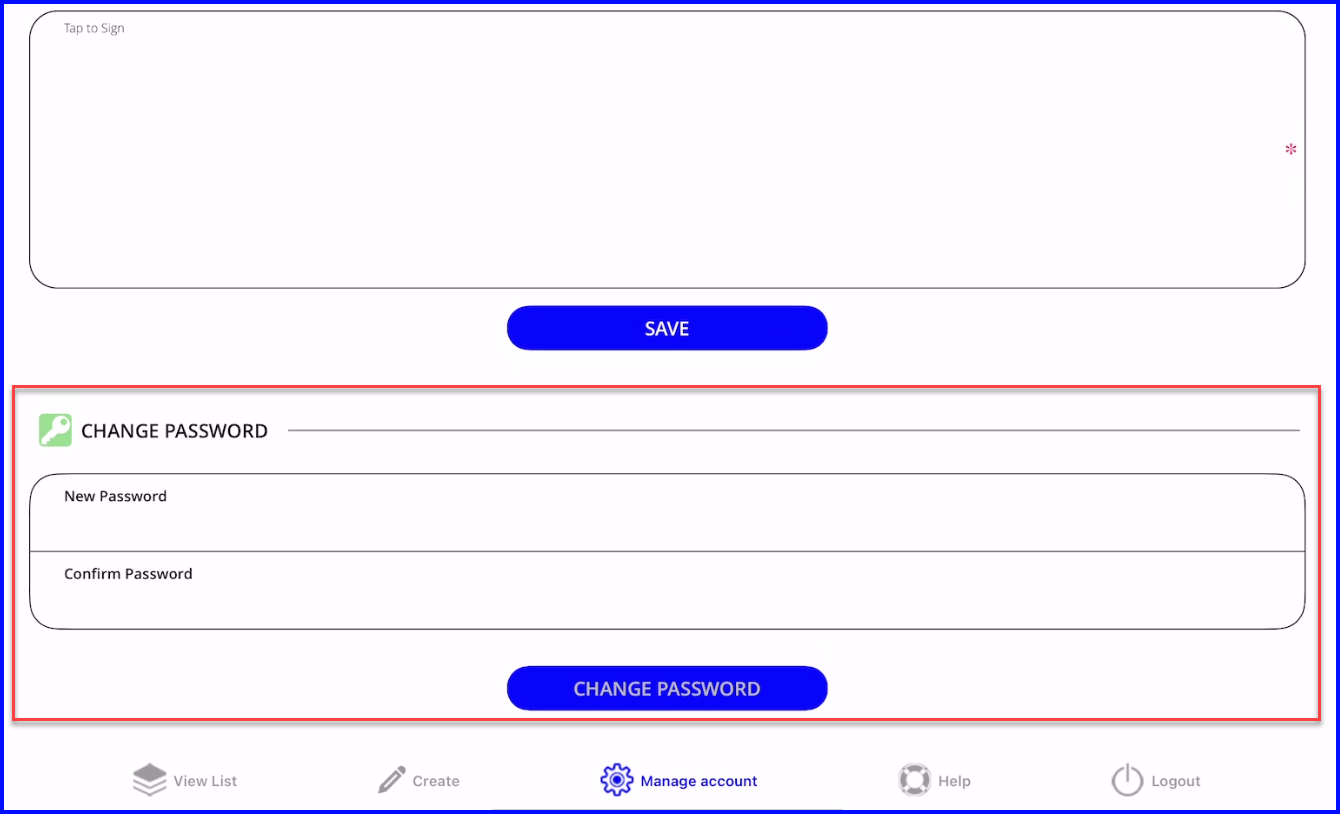 The password can be changed as needed at any time.