A receiver cannot be edited, but you can receive negative quantities to undo anything received in error. This is possible on both the desktop and mobile apps.
First open the order you'd like to adjust from the Receiving tab.
By default, the Receiving dashboard will show you orders that are Not Received or Partially Received.
If the order has been Received in full then you will need to use the filter and select that step in order to retrieve and receive on that order.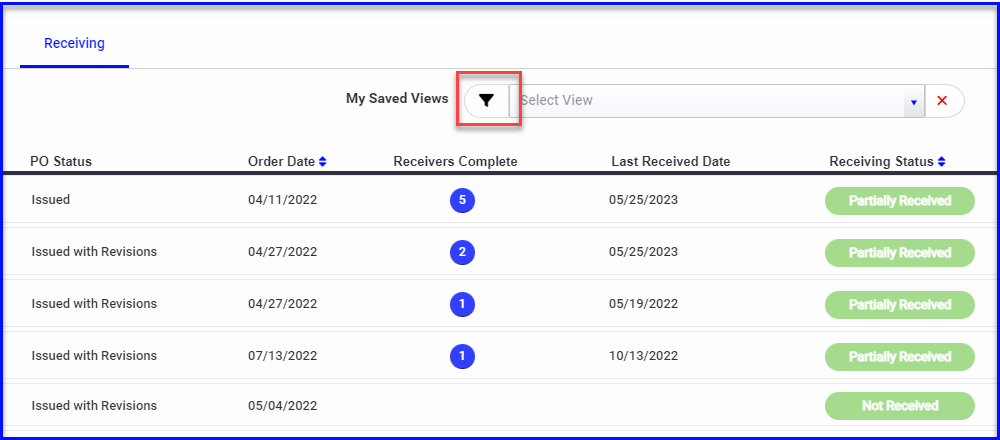 Enter a negative quantity for the item you'd like to adjust.
You can See the Order Quantity total and any Prior Received Quantity. Enter a negative quantity in the Current Received Quantity to adjust the totals. You will not see the change until after submitting the receiver. Sign and click to "Submit Receiver" to save changes.
You can also add notes about the adjustment on the line item or in the Receiving Notes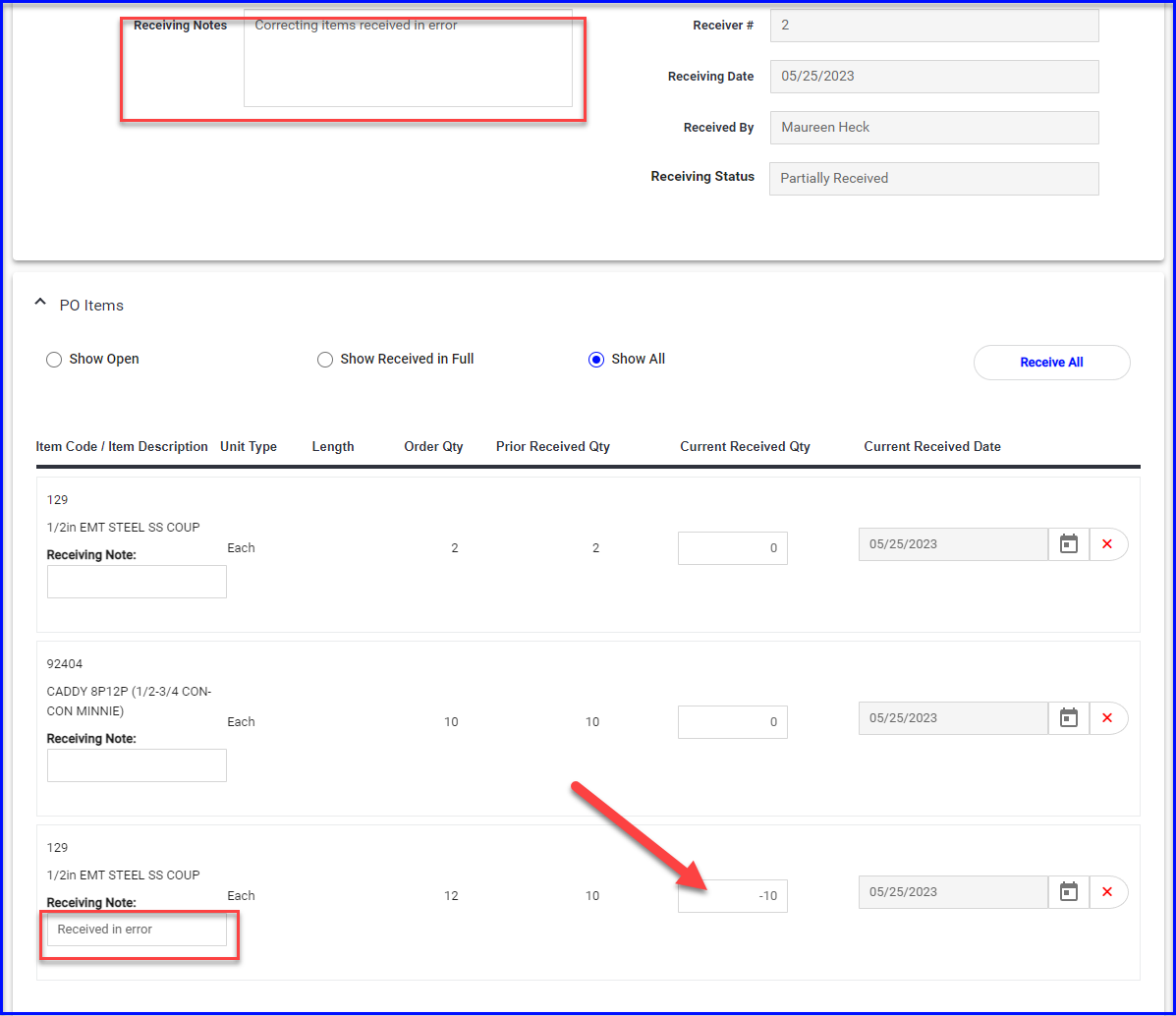 When you open the order again, the negative quantity will be reflected in the Prior Received Quantity.
Additionally, you can find all receivers in PDF format in the Completed Receiver Attachments.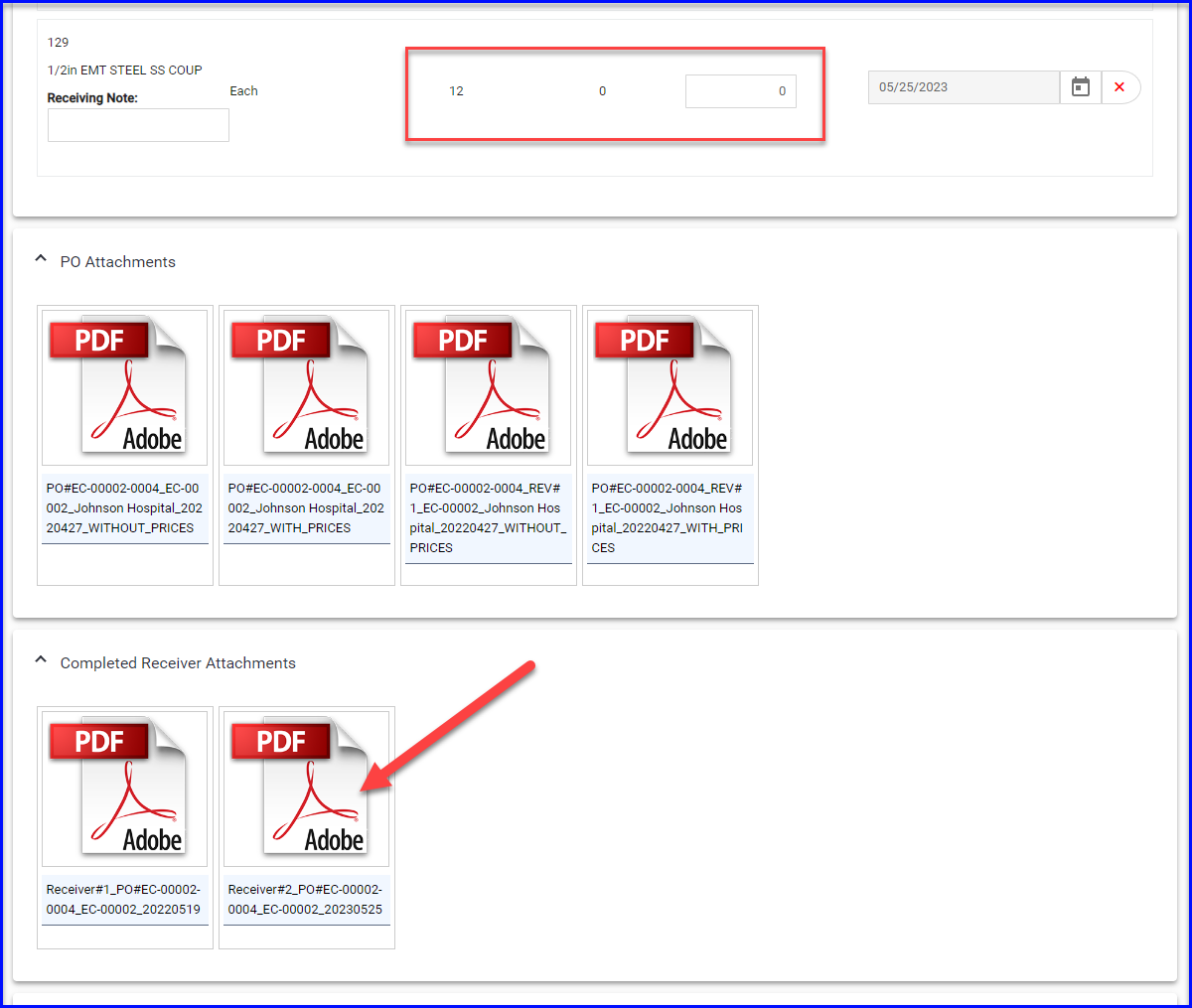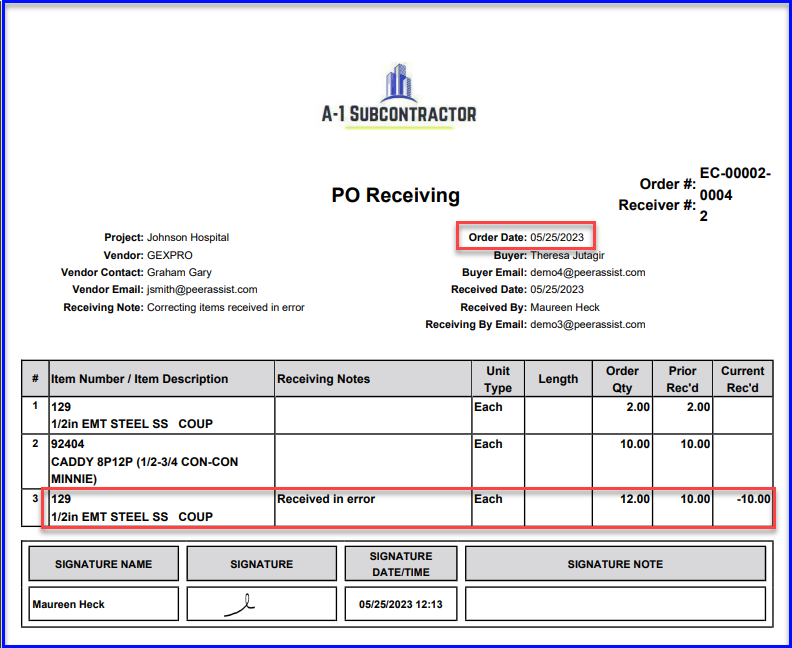 If the order was previously Received in full, it will change to Partially Received and remain accessible on the Receiving dashboard.