Frequently Asked Questions
Can I move my Regular time to Premium time on a ticket that's already been created?
Yes! Simply follow this guide.
On the Dashboard:
If the ticket is in Entry, tap on Ticket Details and open the Ticket Information.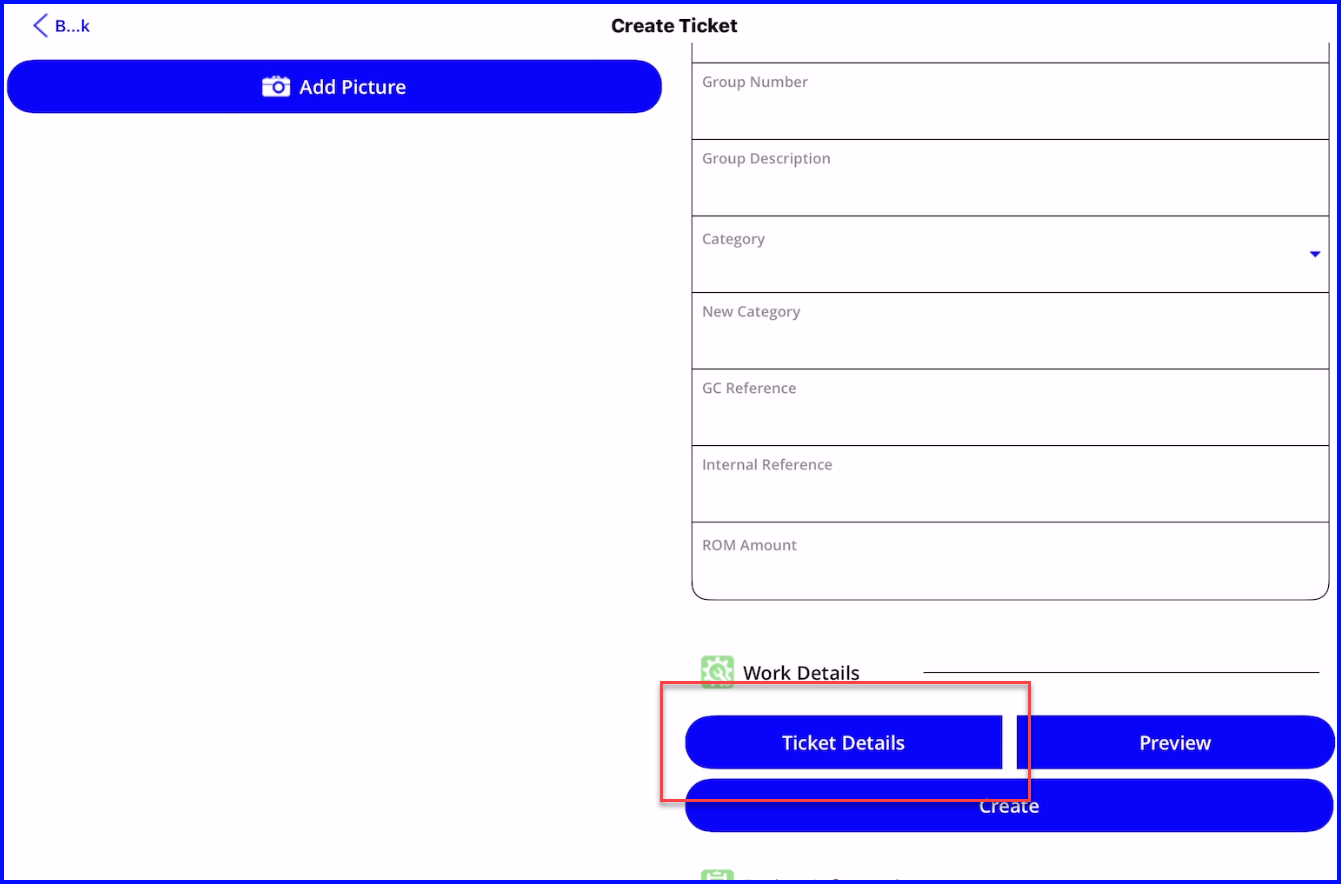 There you will see Premium at the bottom right. Click on Yes.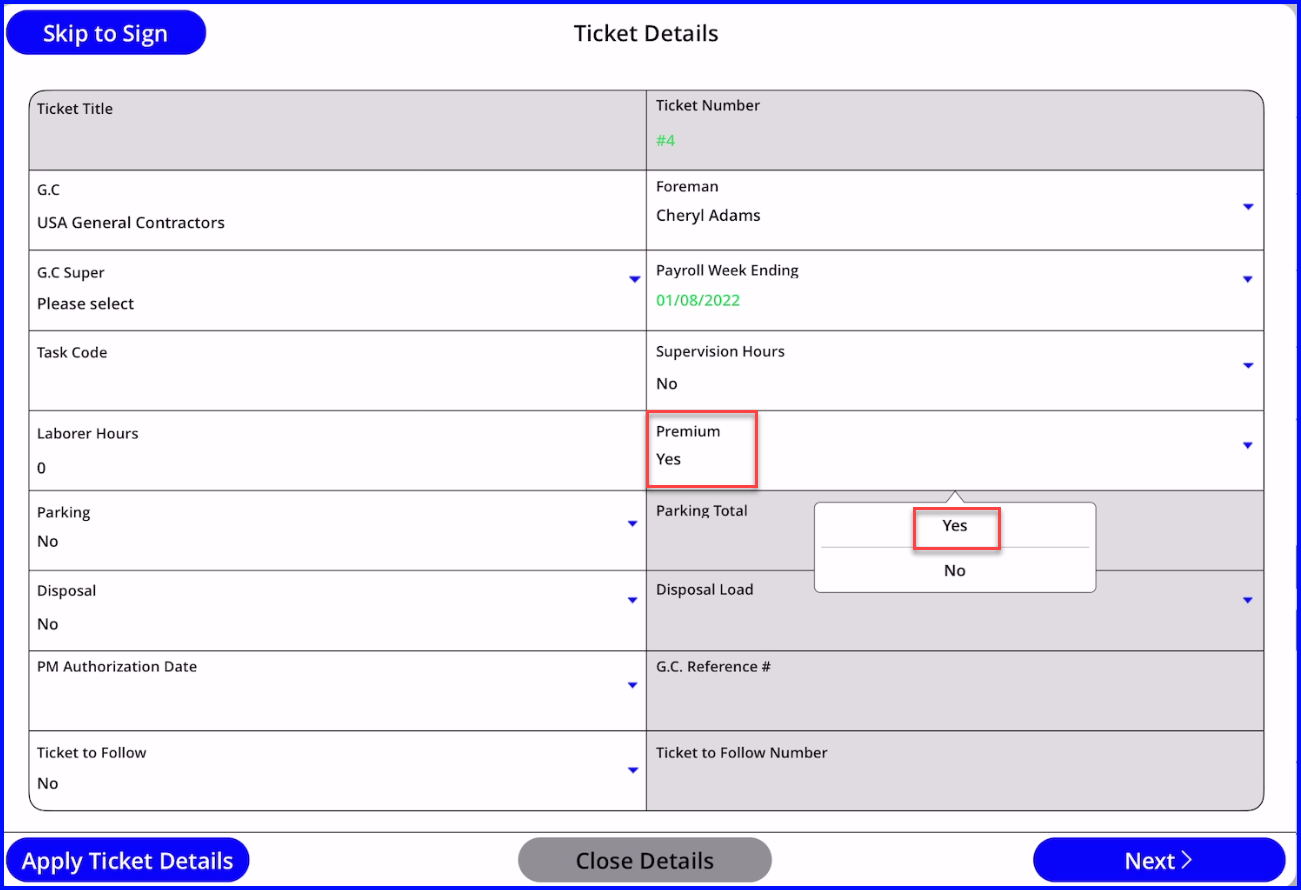 If your ticket is Pricing, simply click on the Yes for Premium Time Only.
That will move the hours to OVT at the Premium Time rate that has been set in the labor rates.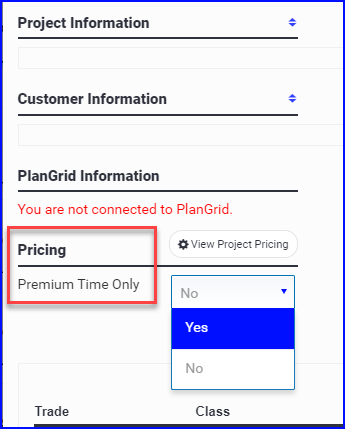 If the ticket is in the Waiting for Approval step, you will have to send it Back to Pricing to set it to Premium.