The Change Order Request letters are addressed to the default GC team member, and are signed by the Project Contact. Read below to find how to adjust these settings.
---
How to change:
If you notice that Change Order Requests are being addressed to the wrong person (for example, it is addressed to the superintendent rather than the PM), you need to update the default GC contact for the project.
Locate the project in Admin > Projects and Edit
Click into the GC Project Team Members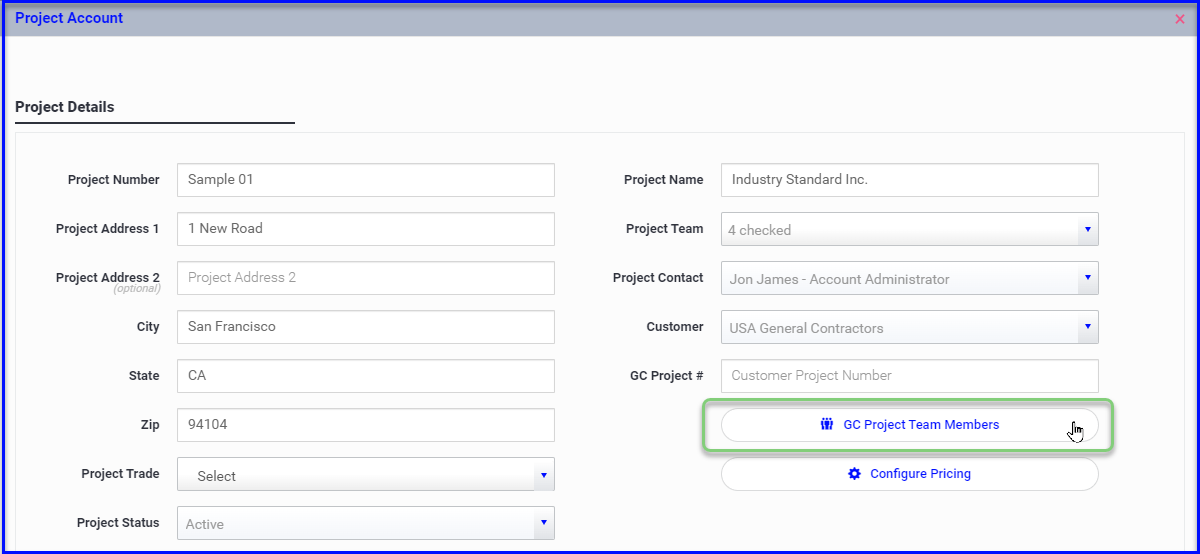 The COR will be addressed to whoever is marked as the Default Contact (this is usually the GC Project Manager)
Everyone on the GC Project Team list will be visible on the mobile app (e.g. so the superintendent can sign tickets) and be included on email notifications.
Don't forget to Save anytime you make changes to the list.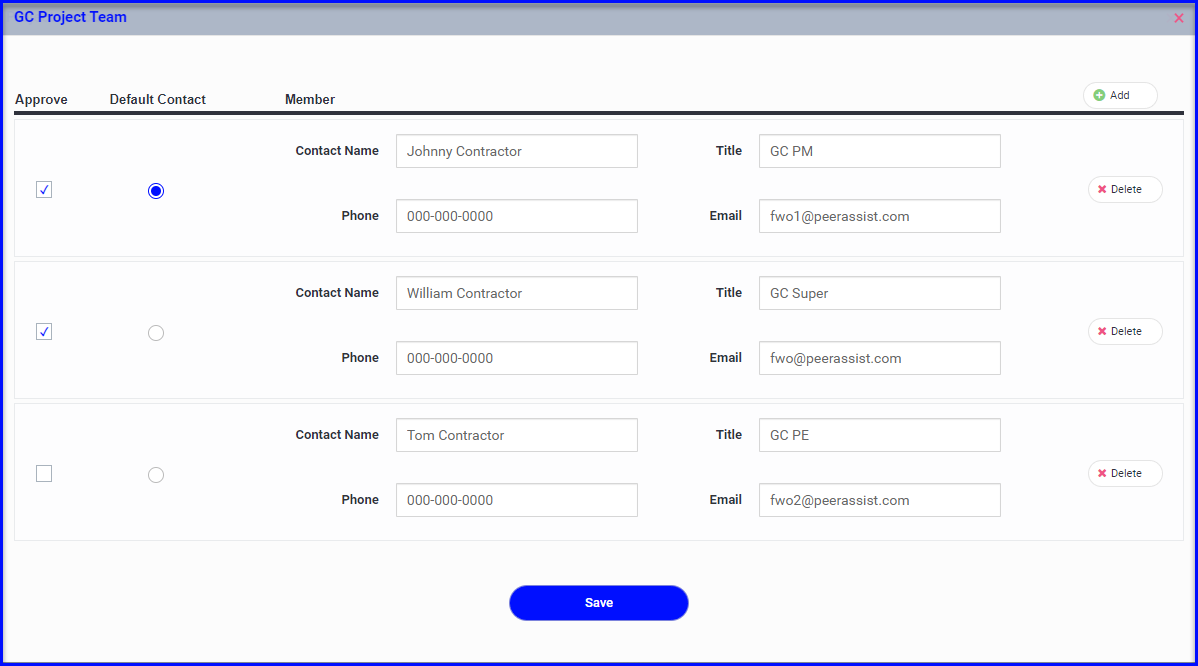 If you notice that the change order requests are being signed by the wrong person on the cover letter, you need to update the Project Contact.
Navigate to Admin > Projects > Edit
The change order request will be signed by the Project Contact (typically this is the PM)