The My Own View tab in the T&M dashboard allows you to filter information across the T&M platform. Learn some helpful tips below!
---
When you use filters on the T&M dashboard, your results will be narrowed to the tab you are in. My Own View allows you to pull information from across the T&M platform and view in one place.
For example if you are using filters in the Field Work in Progress tab, you will not be able to include see any change order requests that have been sent because they are located in the Change Order Log tab. Or, the filters in the Change Order Log will not pull up any Service Work tickets or Invoices.
However, if you switch to My Own View and turn on the filters, you can set the search to pull in tickets of all types and steps regardless of which tab they would be found under.
Use the search box to pull up a project and view everything that is in the platform for the selected project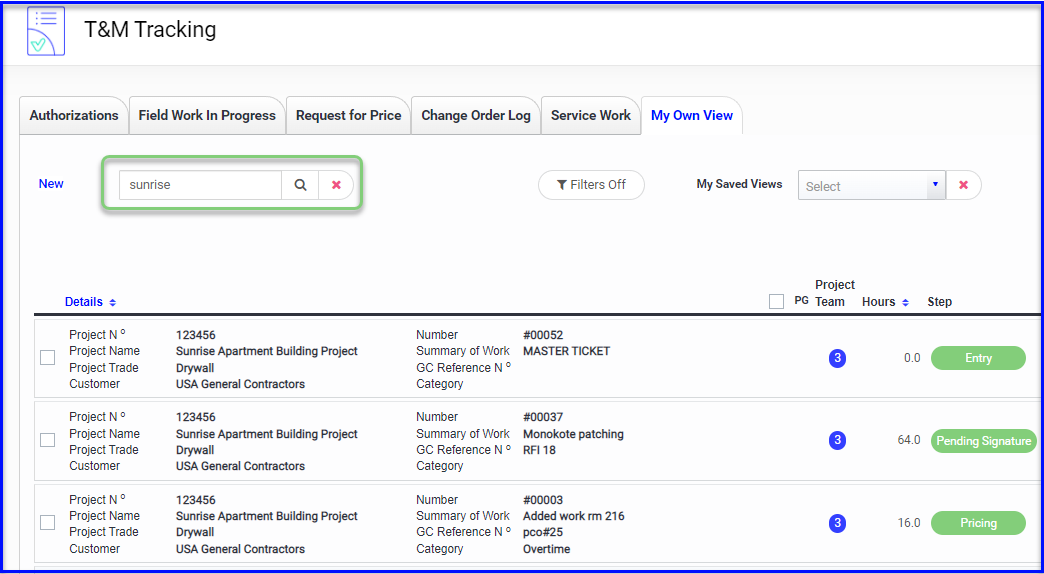 Or, use the filters to set search parameters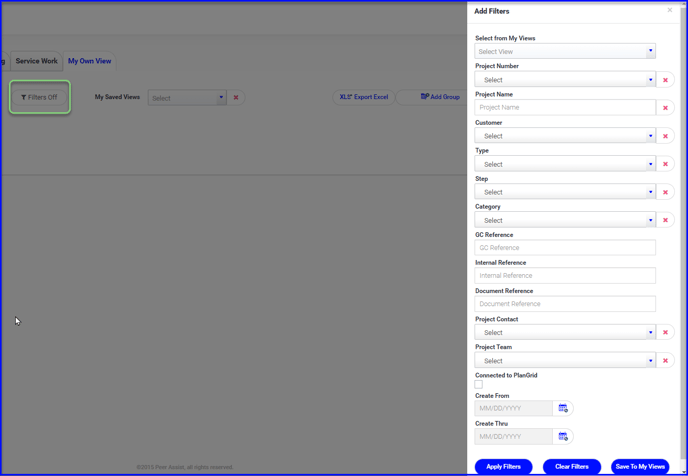 There is no limit to the filter options:
Filter all projects for a certain Project Manager or GC
Filter multiple projects that fall under the same GC project that might be broken out by phase or scope
Filter by all work tracked to a certain category or GC reference #
Filter all tickets, priced work and change order requests sent for a comprehensive change order log
Once all selections are made, click on Apply Filters to view the results.

Or, for views you access often, choose Save To My Views and give it a name so that you can pull it up again anytime in the My Saved Views dropdown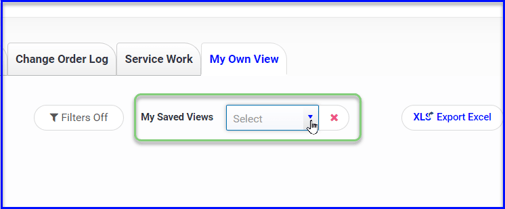 You can also Export the results in PDF format or an Excel report