Does the GC have to register to sign electronically?
No! The GC does not need to sign up or register with PeerAssist in order to sign tickets electronically.
---
When you send a ticket via email for electronic signature, the GC can view a PDF of the tag and click to sign or click to reject without signing up or registering for anything with PeerAssist.
Tag and photos are attached to the email: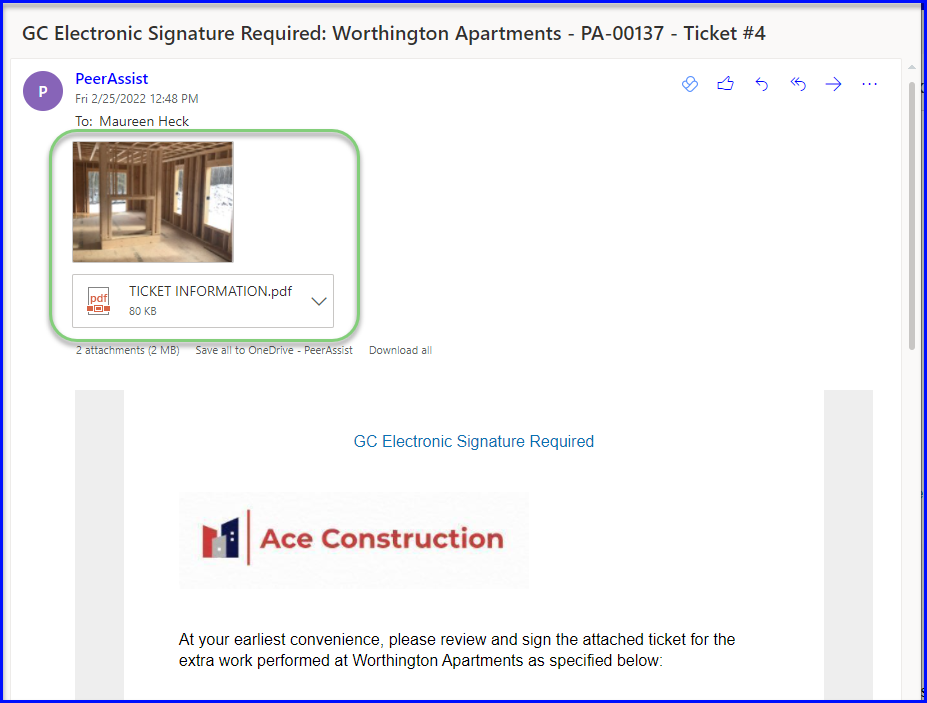 Ticket details are displayed with click-to-sign options: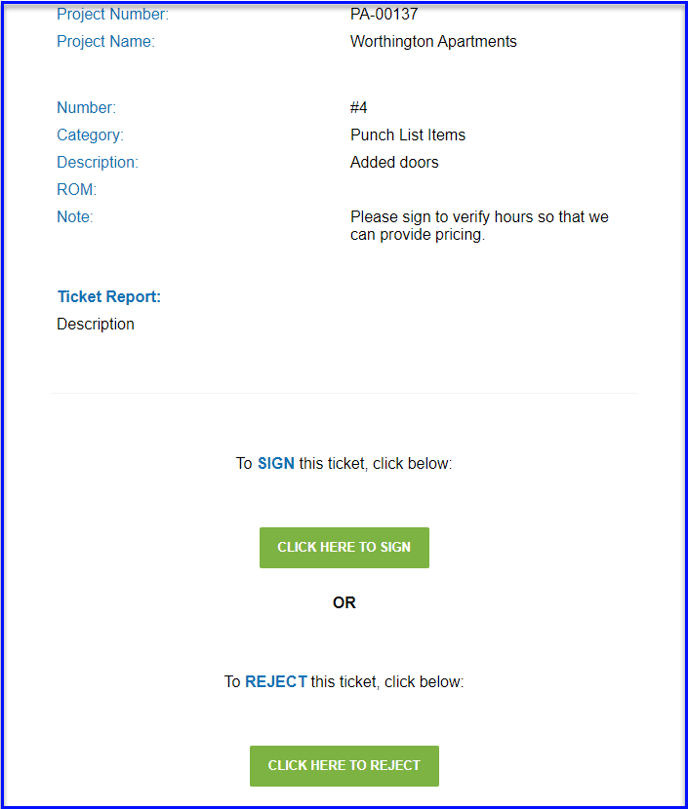 When they click to sign or reject, they are taken to their browser to complete