If you're unable to get a signature on the mobile device in person, you can request an electronic signature by email.
From the signature screen, change the Action Type to "Request Electronic Signature"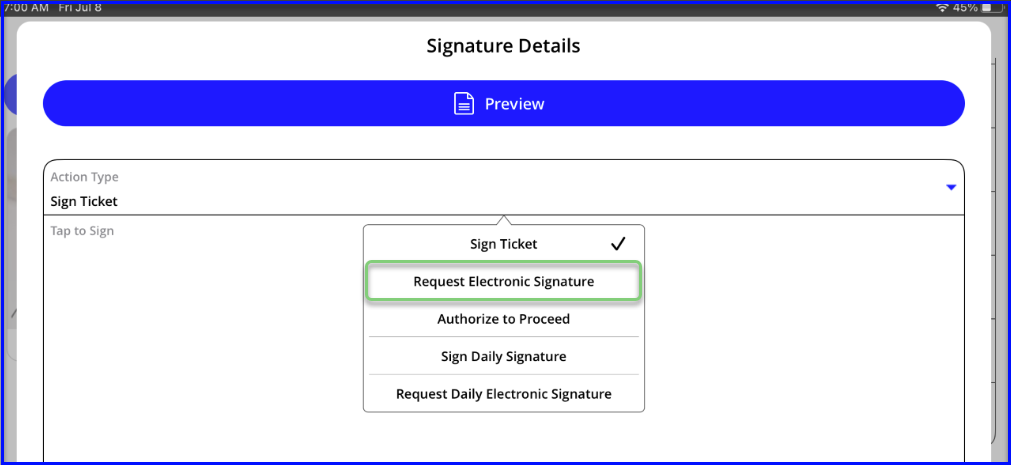 Select the signer from the Choose a Name dropdown, or enter their name & email manually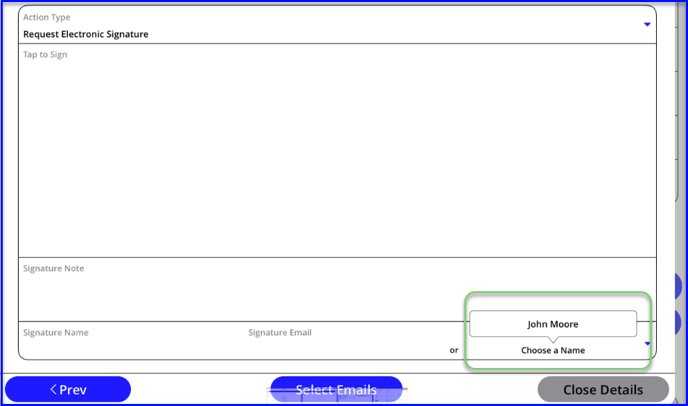 Tap Select Emails and make sure the signer is on the email distribution - and Confirm!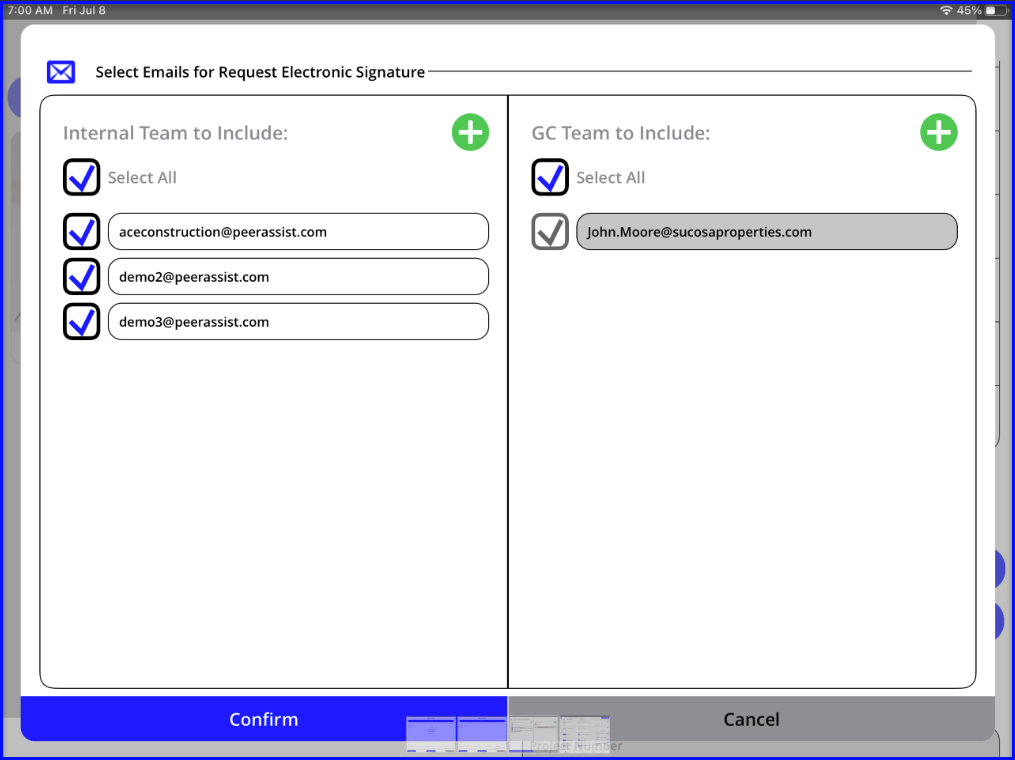 The ticket will remain on the mobile dashboard in "Pending Signature" status. You can still get the signature in person on the mobile device if you need to.
Make sure to Save & Refresh changes!