A handful of changes that pertain to T&M Change Orders and Purchase Orders.
Jump to:
Project Management: T&M and COR settings
Companies now have the option to require a COR# upon sending a change order request. This can be set for all projects in Admin > Workflows or on an individual basis per project: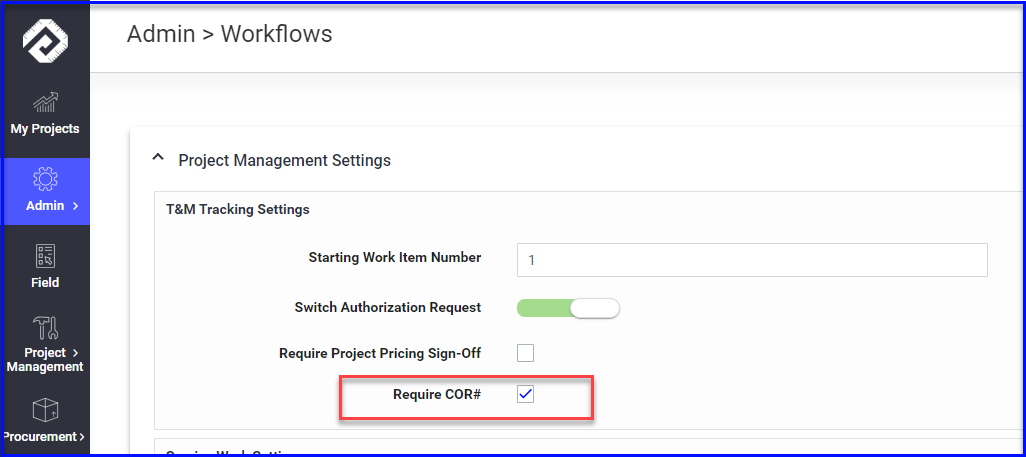 Project Managers can now set the bond percentage (or other pricing add-on) at the project level and it will be applied to all tickets for that project. The add-on can be modified as needed during the pricing stage.

There is a new field to enter the GC CO# when marking change order requests Approved to track the COR# and GC CO# separately.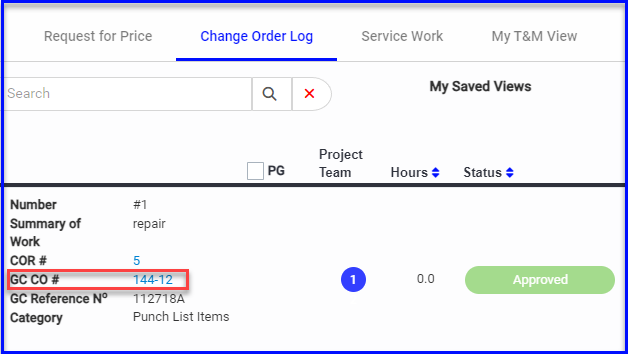 Procurement: shipping locations and PO notes/attachments
Set a default PO Note and/or Attachment at the project level to include on/with every purchase order for that project: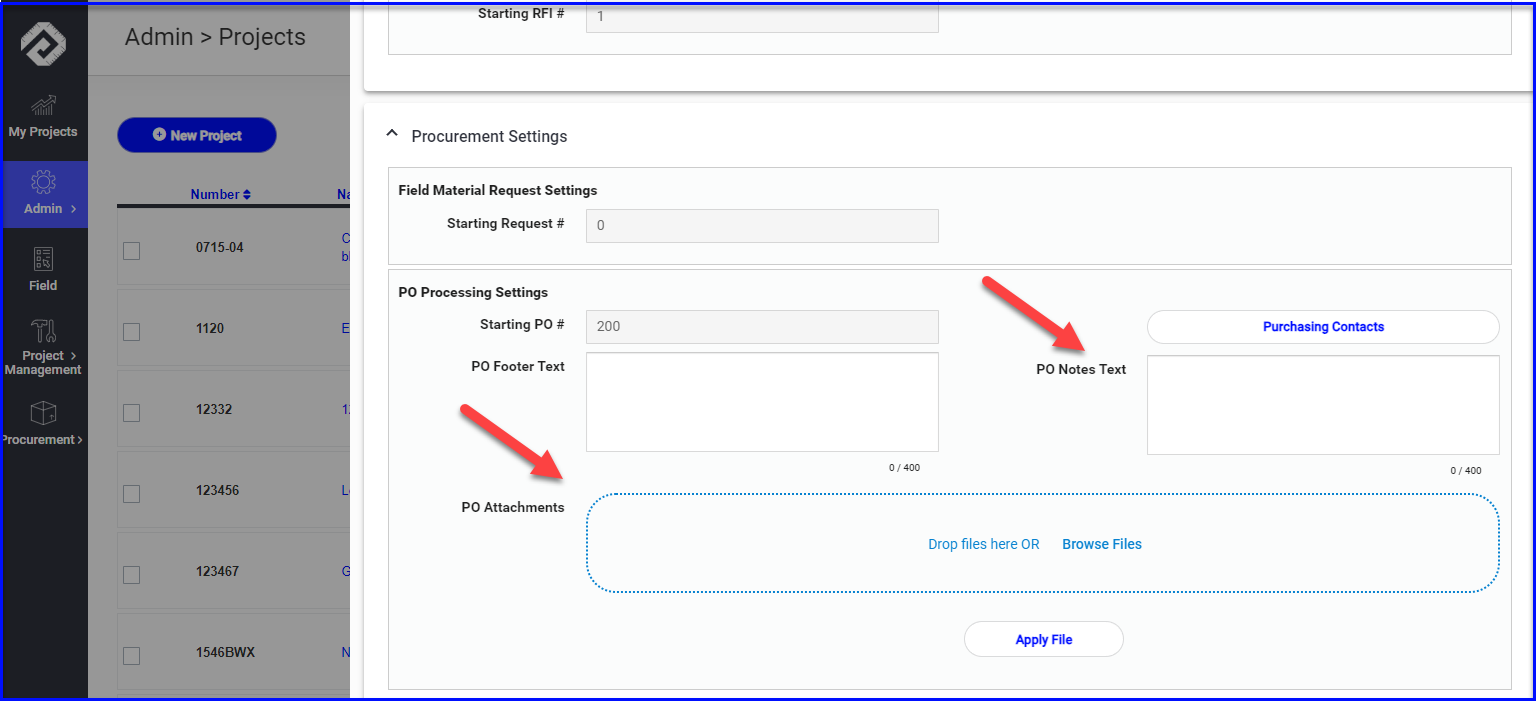 Add alternate shipping locations in Admin > Workflows to easily change the ship-to info on the purchase order.