Learn how to process an FMR/Field Material Request without creating a purchase order (if you do not subscribe to the PO Processing module).
Table of Contents
---
A Field Material Request aka FMR originates in the field on the mobile app. It is a way for the foreman to create a list of materials needed onsite and notify the PM. If you subscribe to our PO Processing module, you can generate a PO from an FMR. If you are not creating POs on the PeerAssist platform, the PM can simply use FMRs as a way to keep track of material orders in conjunction with your external purchasing process. Keep reading to learn about processing FMRs without the PO element.
Review the Field Material Request
View and edit all requests for accuracy. See all completed sections as well as captured signatures.

Click Edit to review material and equipment pricing, making adjustments as needed.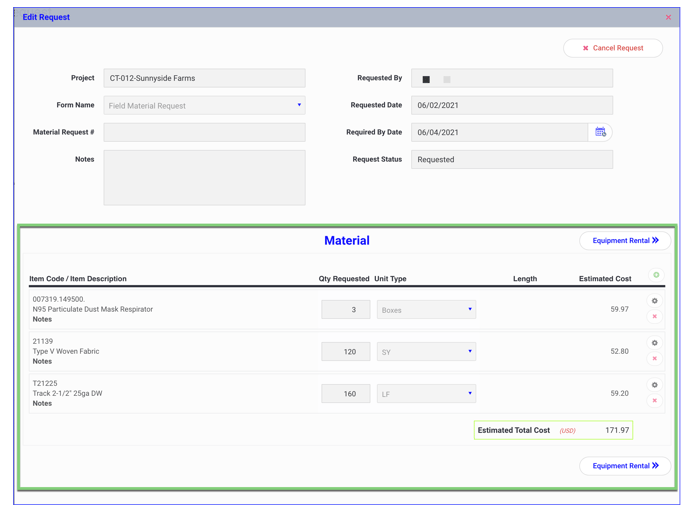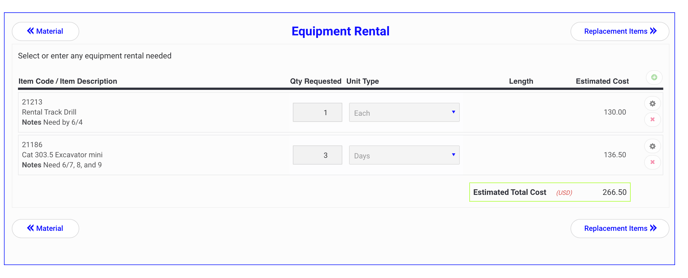 Enter PO #s & Mark Request as Complete
You may mark the orders as In Progress or Completed to be able to manage your ordering schedules with vendors, including Purchase Order date numbers and delivery dates.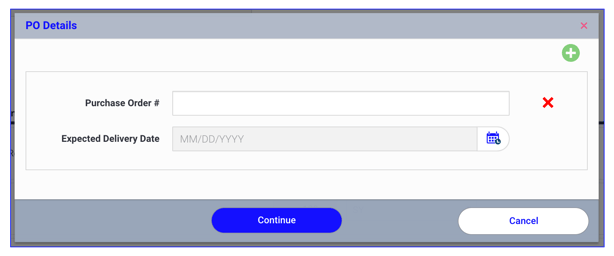 You can complete a request by clicking Mark Complete. The status will change from Requested to Request Complete.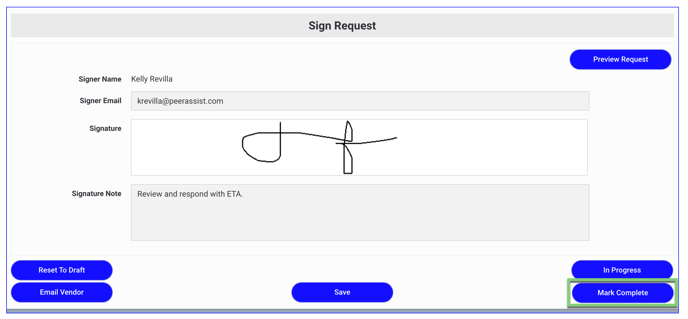 Send a Field Material Request to a Vendor
Use our Email Vendor feature to send a field material request right to your vendors with or without pricing attached.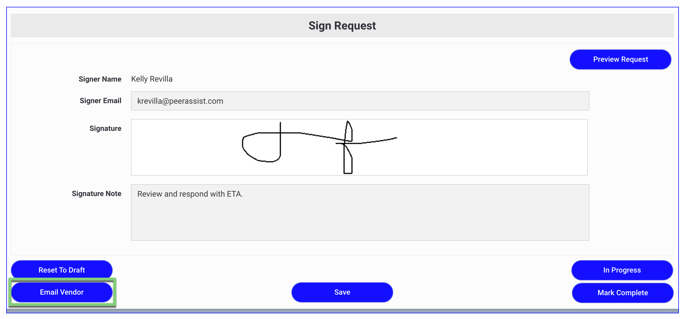 Select your vendor, vendor emails, and desired message.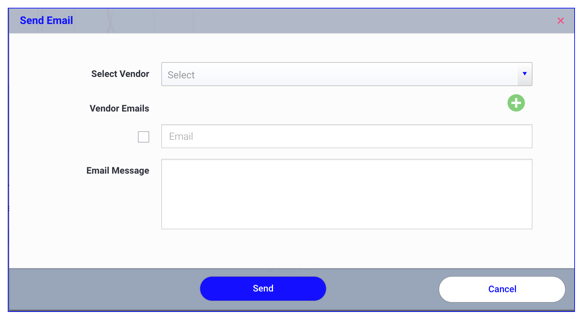 Next, learn how to Export your Field Material Requests.