Preview the latest update to our mobile app, available for download Feb. 24, 2023.
PeerAssist v2.0 is compatible with iOS15 and Android7 or higher, please check your device and perform a software update - or notify your IT department - if needed.
PeerAssist v2.0 gives field users a project-centric view.
When mobile users login to v2.0 they will see a list of projects they're assigned to.
Notice the Save and Refresh button is replaced with a round arrow icon.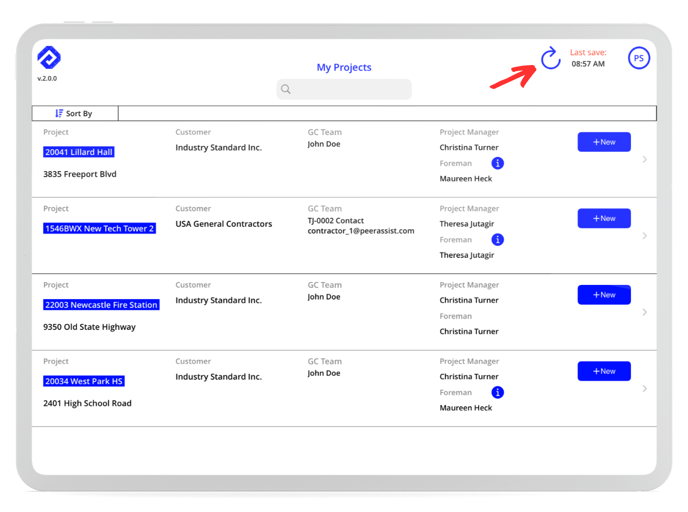 Start a new tag/form/FMR etc. by tapping the "+ New" shortcut for the corresponding project.

Your options will be based on your platform subscription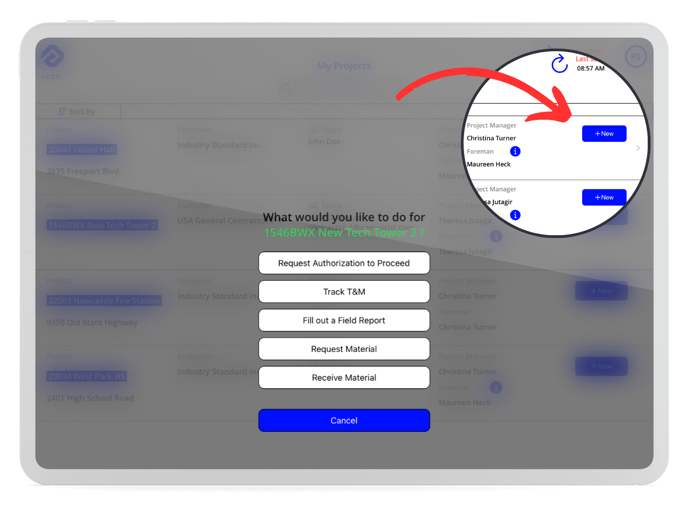 Or, tap on any project for the familiar tabbed module view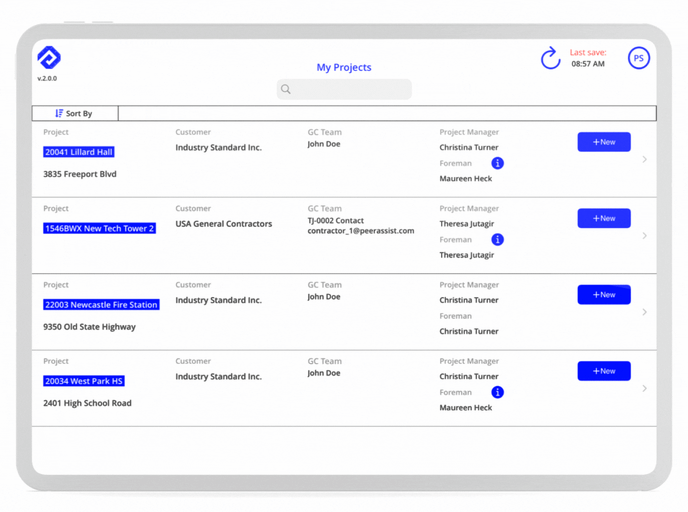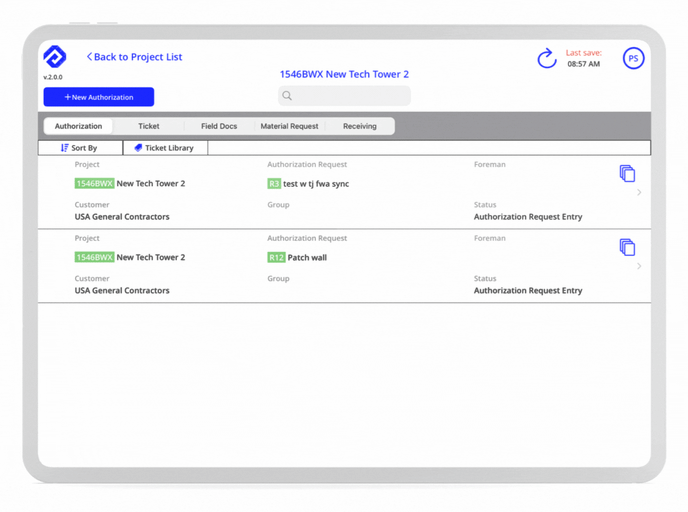 In the tabbed view, you can view everything in progress for the selected project and start a new item per usual

Notice the +New Authorization, +New Ticket and other document buttons within the tabs have moved to the top left of the screen

T&M users: notice that there is a separate tab for authorizations now

Use the round arrow icon to Save and Refresh in the tabbed view, or back on the project view
Use the <Back to Project List button to get back to home.


If you have any questions about the new mobile update please don't hesitate to reach out to support !