Receive material against a Purchase Order to keep track of open items and recover any cost for missing or damaged items.
Table of Contents
The foreman can also receive material from the mobile app in the field
In the Receiving tab you will find a list of all issued purchase orders. Use the PO Reference and FMR/Material Release# associated with the PO to easily find the order you're receiving against.
To start receiving material, simply click on the Not Received

or

Partially Received

status button:
For POs with several items, you can use the toggle to narrow the list to view open items, items received, or all items.
All views will display the quantity ordered and quantity received prior, if applicable

Input and adjust the quantities or use the convenient Receive All button
Adjust the date of receipt if necessary
Add a note to each item if needed (for example if item is damaged). You can enter a note without a quantity as a means to communicate with the office without affecting the count.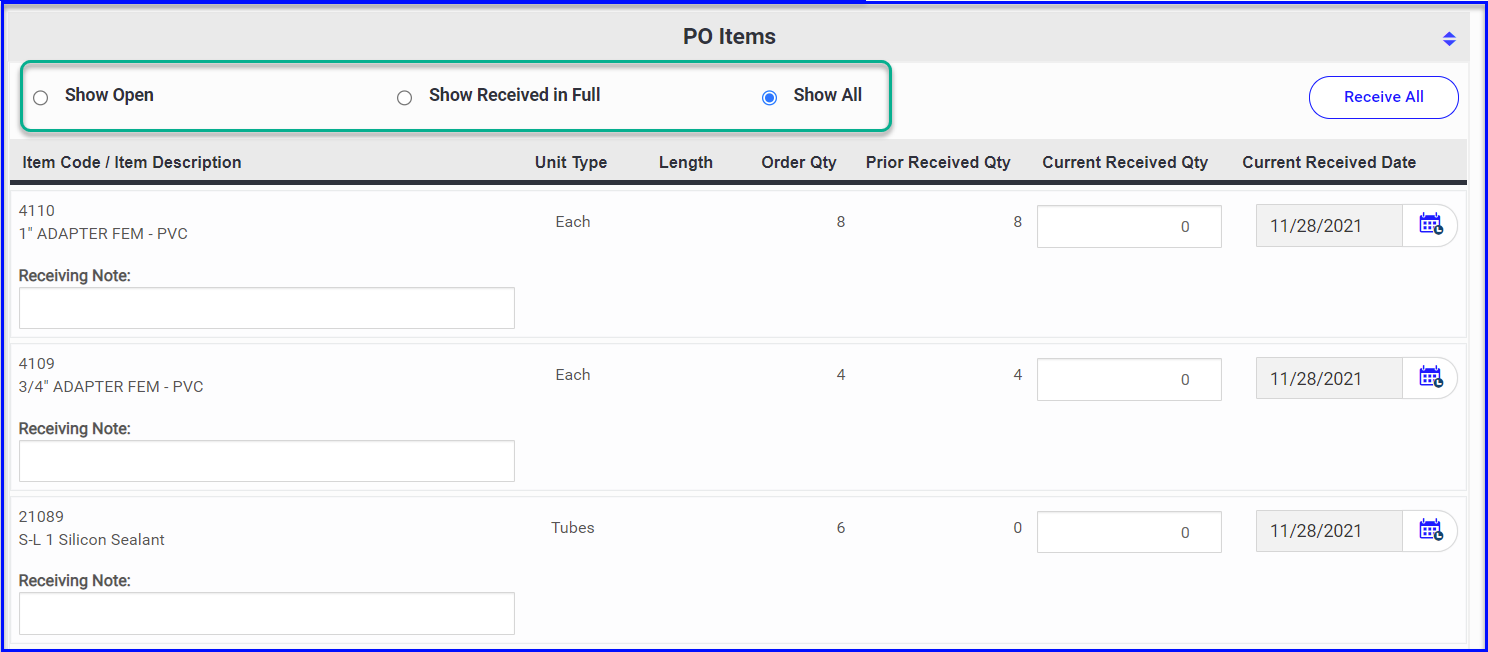 If needed you can attach supporting documentation such as a packing slip:
Choose File and upload image and Apply File to save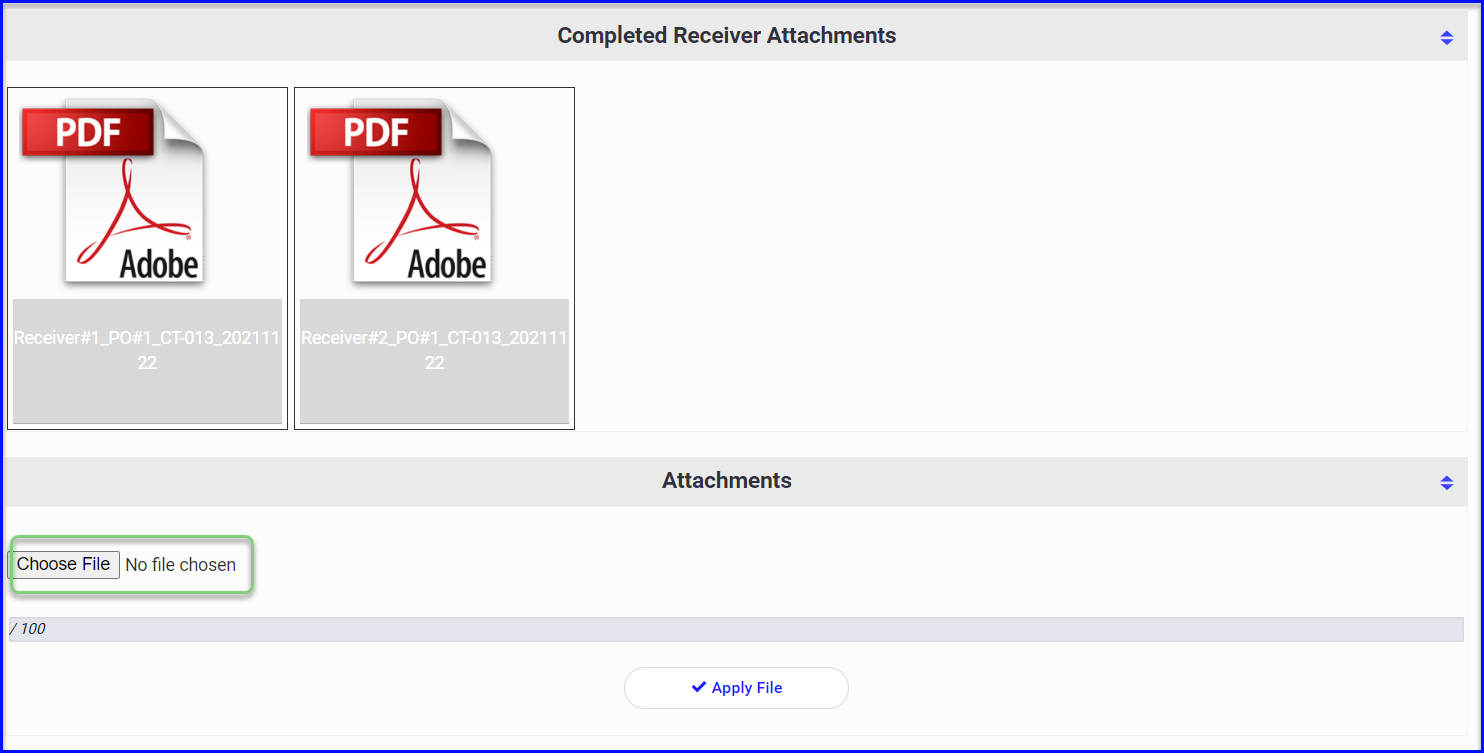 Use the mouse to sign the "Receiver"



Click Submit Receiver to save your work
Submitted Receivers will automatically appear with attachments (see photo above)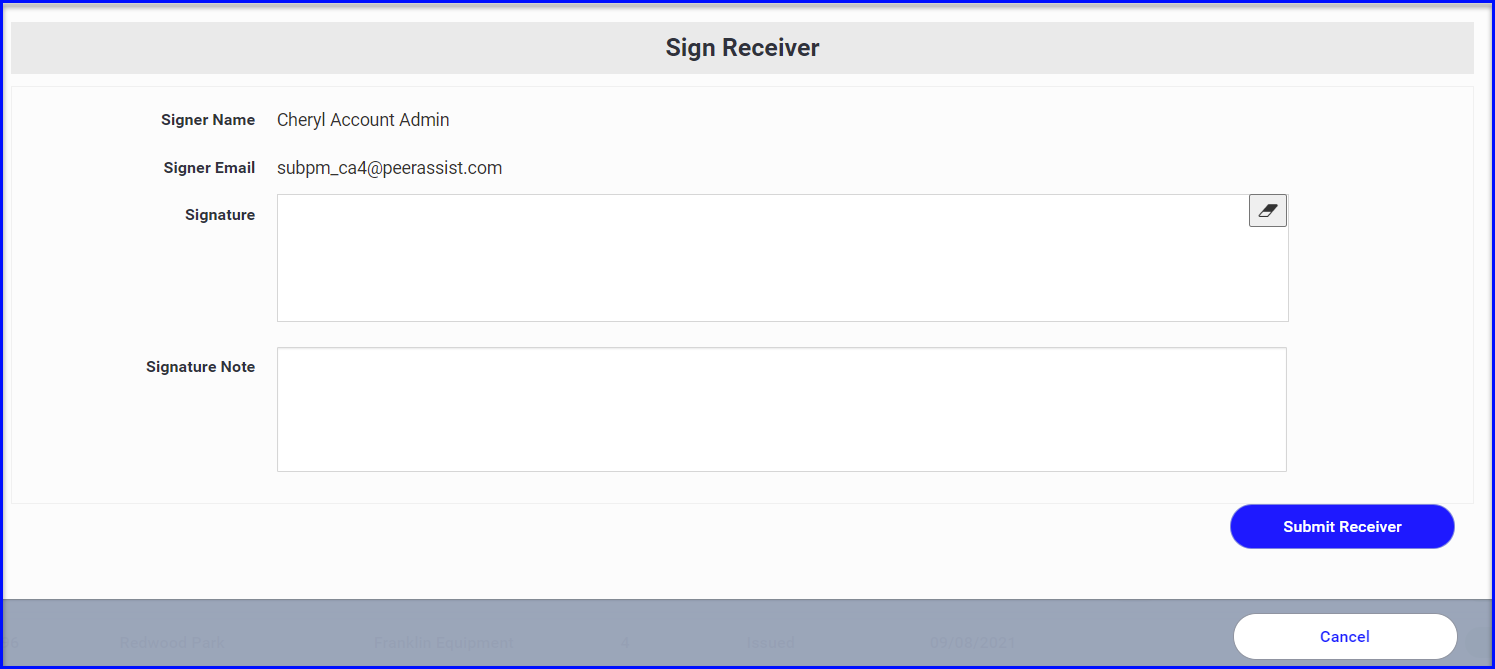 When submitting a receiver you'll be prompted to select who on your internal team should be notified.
Use the checkbox and green + to modify the distribution as needed

Customize the message if needed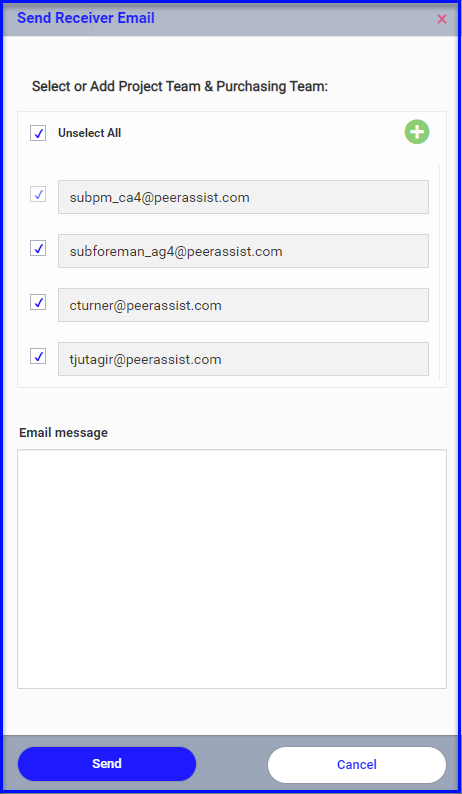 There can only be one receiver open at a time per PO which prevents multiple people from receiving against the same order, creating inconsistencies in the count.
If there are items remaining, the status in the Receiving tab will change to Partially Received: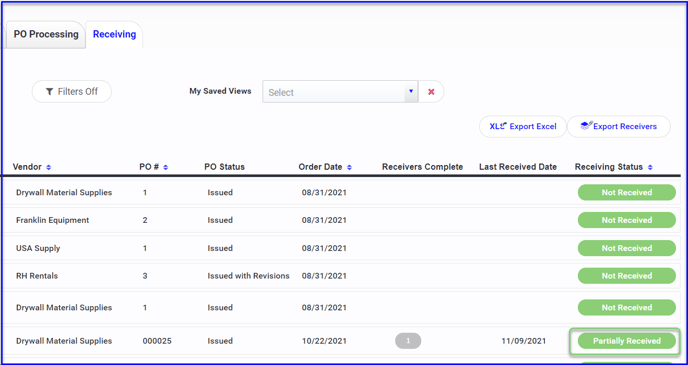 If the order is received in full, it will drop off the Receiving dashboard and become accessible using filters.
Filter by project (or as desired) and select purchase orders with a status of

Received in Full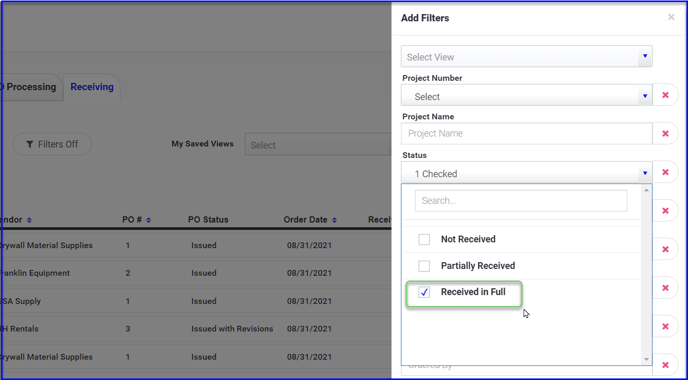 The ability to receive material from the field or desktop keeps the field and office in sync, and helps to track orders and account for missing items more efficiently!