Learn how to make revisions to a PO that has already been issued. You can make an unlimited number of revisions to the original quantities and items, or add additional items to the order.
Navigate to Purchasing > PO Processing
Select the PO Processing tab
Locate the order to be revised utilizing the Filters on the dashboard.
Note: Only the PO's that have a status of "Issued" or "Issued with Revisions" can be modified.
Note: You can update the Expected Delivery Date, Notes & Reference and add attachments twithout revising & reissuing the PO.
Click on the Status button of the Order you wish to revise.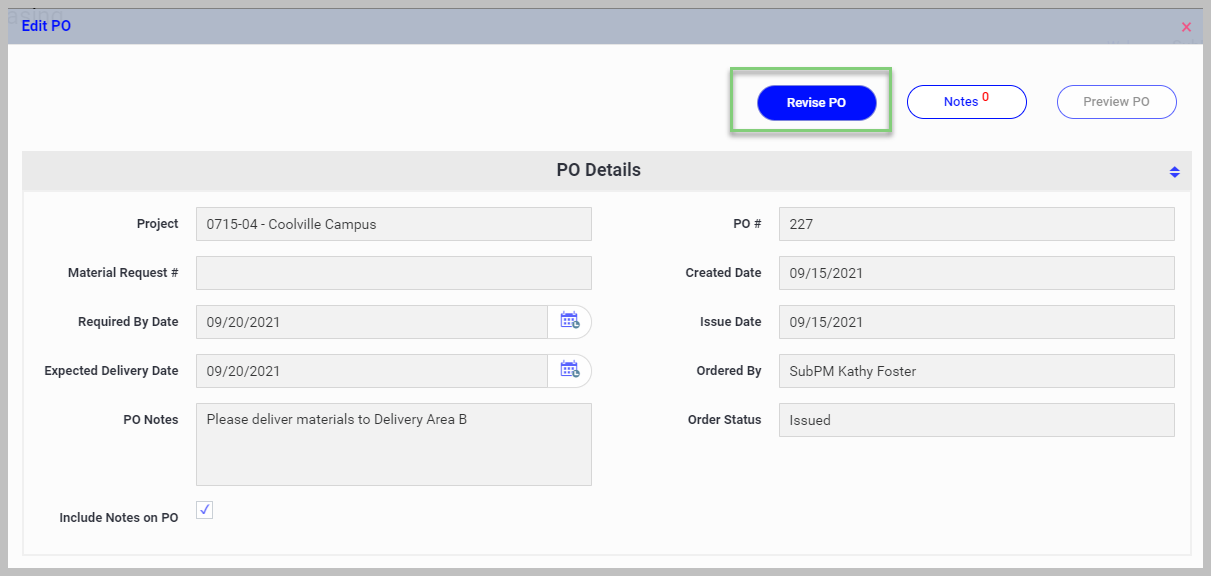 The most common reason to revise a PO is to modify the quantities or add additional materials.
Click the green + to add additional materials.
Make adjustments in the Order Qty field as needed.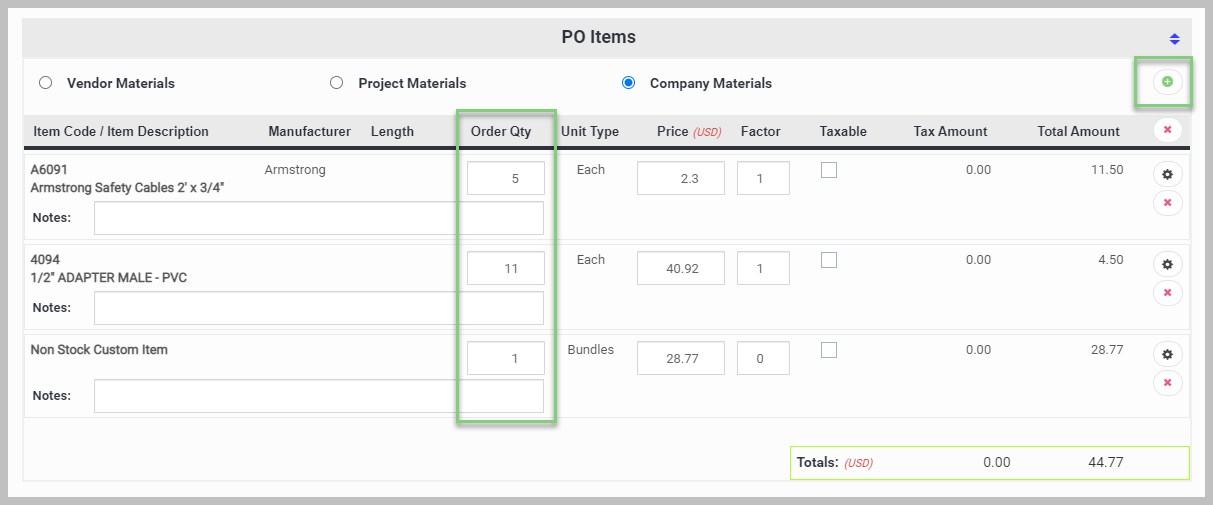 The additional item(s) will be added to the list: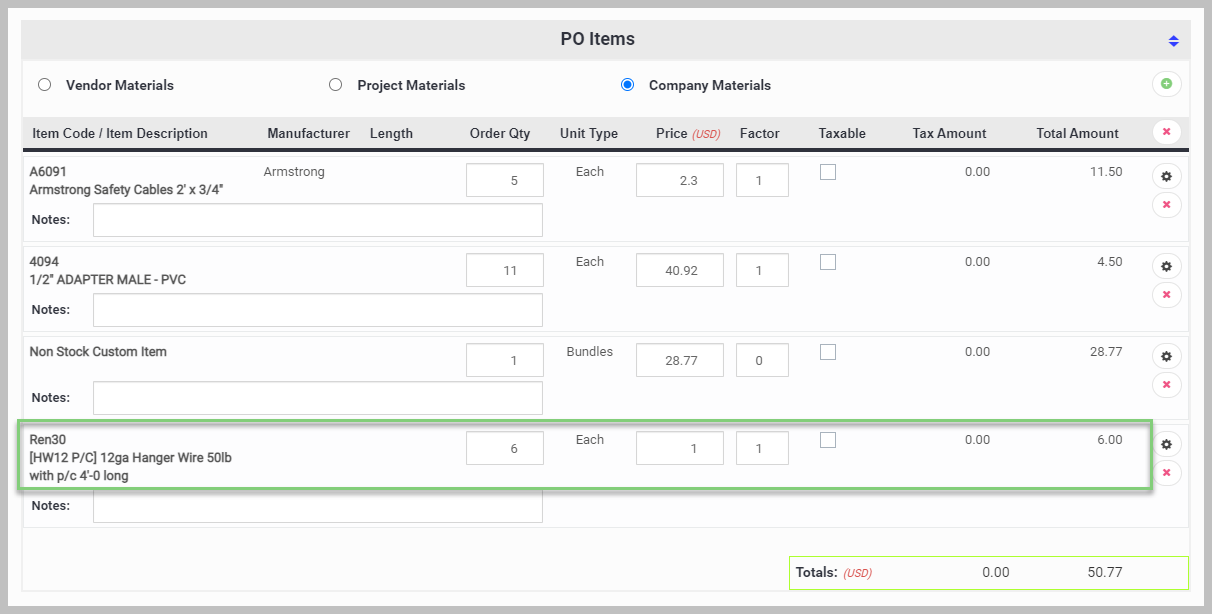 When you are finished making revisions, either click Save to save the changes and issue the PO at a later time, or select Issue PO Revision.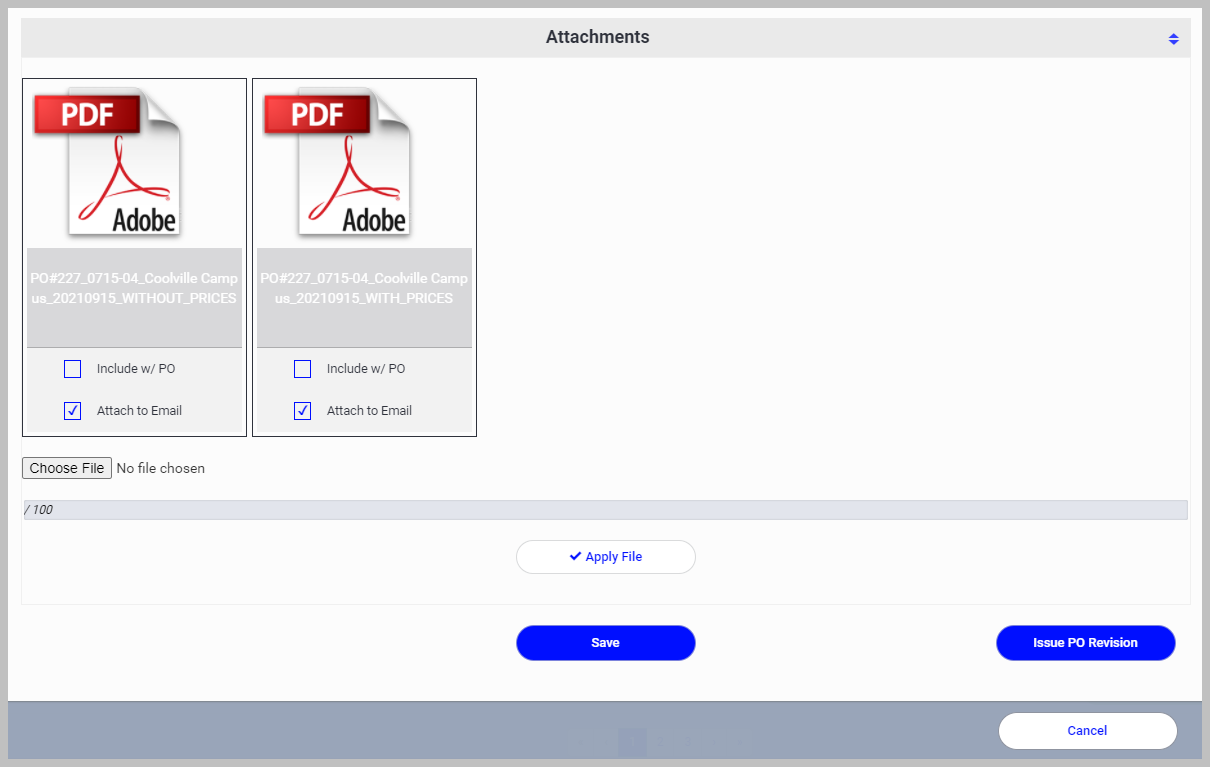 Select the PO format, appropriate vendor, and team email addresses and click Send.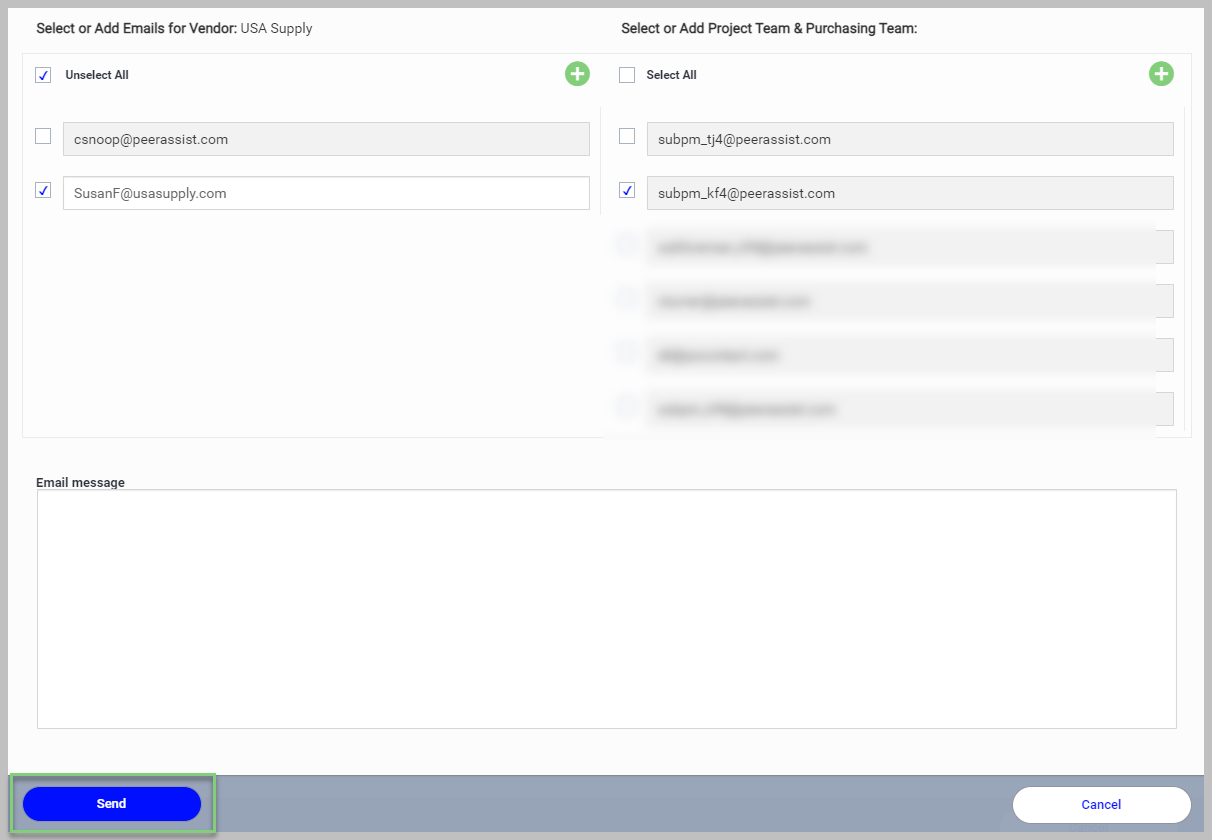 Your revision has been submitted and the PO will now appear on the Dashboard with a status of Issued with Revisions.