MODULE 4: Dashboard Management
My Own View - Creating a Custom View
Learn how to use the My Own View tab.
Introduction
The My Own View tab is designed to allow you to create a view of any status or type of work on one view.
Our default tabs of Authorizations, Field Work In Progress, Request for Price, Change Order Log, Service Work may not suit your needs, so the My Own View allows you to create your own custom view(s).
Create a new view
Navigate to My Own View tab.

Click on Filters Off to make your selections on what to view.

The possible selections are shown below.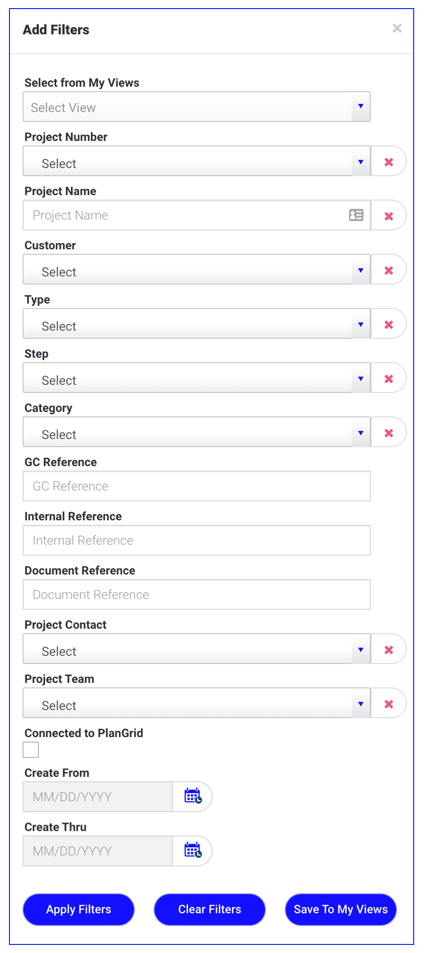 Once all selections are made, click on Apply Filters to view the results.