Learn how to set up your company page and configure company-level settings. If you are not sure of some information, don't worry, you can fill in what you know, save and come back at any time to finish.
Table of Contents
---
If, at any time you want to leave and save your work, scroll to the bottom of the company page and click Save.
Review and Edit Company Details
Navigate to Admin -> Company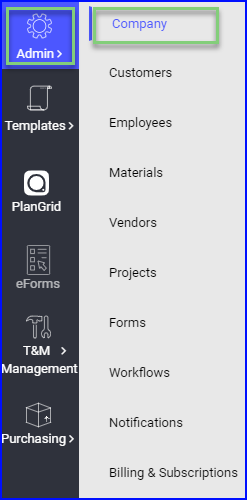 Review and Edit Company Details

Setup Email Account
If you wish you set up your company email so that all emails from the application are sent from your company domain, click on Setup Email.
This is optional and can be done later. If you decide not to set this up, all emails will be sent to your contacts from our default PeerAssist account.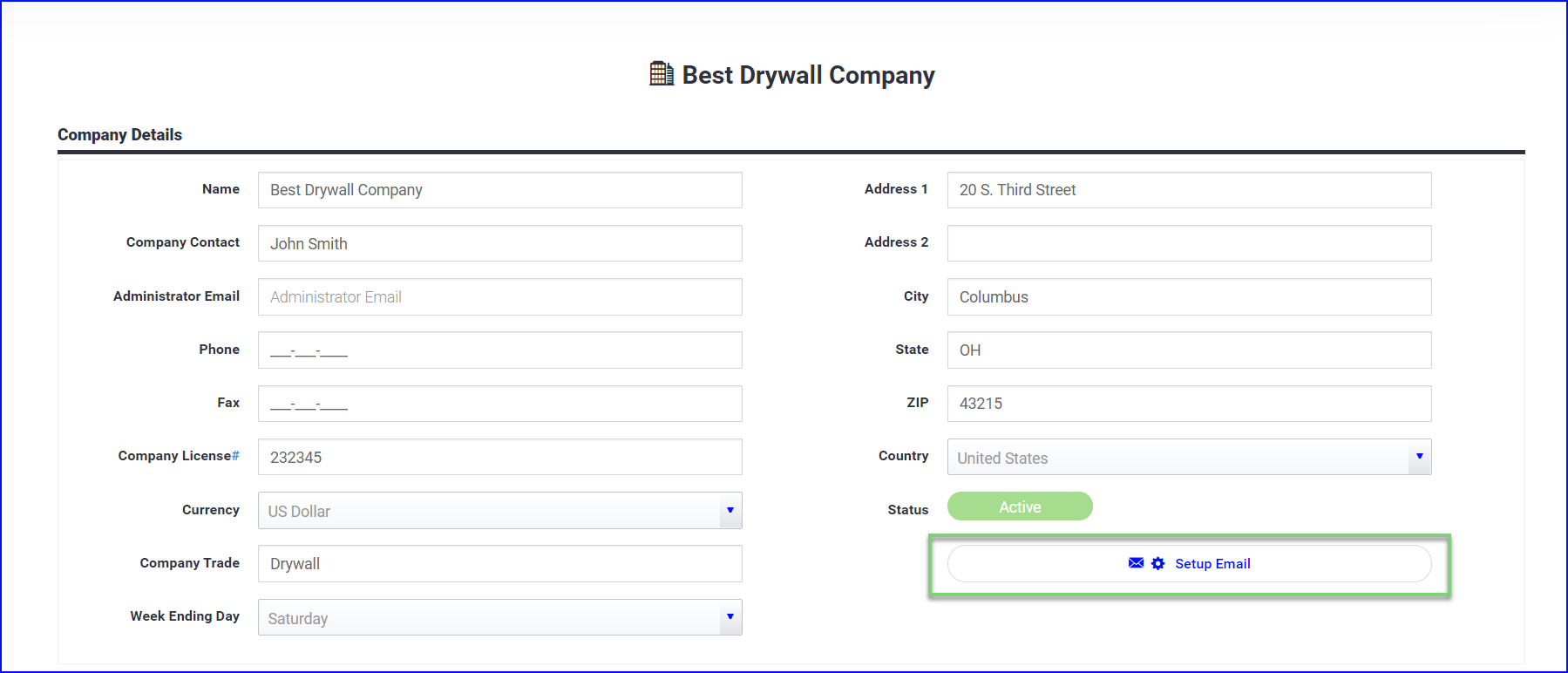 Some common email SMTP settings:

Office 365:

Server name:

smtp.office365.com

Port

: 587

Gmail: Server name: smtp.gmail.com Port: 587

Add your information and click Test Configuration to verify the email is set up correctly.

Upload your company logos
Scroll down the company page to the Company Logos section and upload a logo for your documents and a logo for your emails. These can be different if you choose.

Select the Document Logo Alignment for the logo on your documents to choose where to place your logo. The choices are:
Scroll to the bottom of the company page and click Save.
Your company page is set up!
Well done - your company page setup has been completed.
Now you can set up your customers