If a project is closed out or no longer needs to be visible to users, you can make the project inactive to remove it (and any tickets/forms/documents) from the mobile and desktop dashboards.
---
Make a Project Inactive
Go to Admin>Projects and Edit the project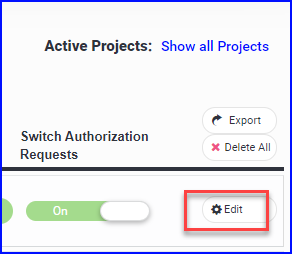 Open the Project Status dropdown and make the project Inactive
Save changes to the project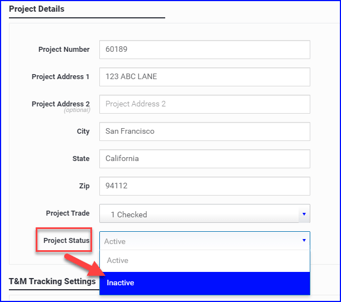 For T&M users, any tickets associated with the project will be removed from the dashboard, but you can still retrieve tickets in the Ticket Library
To make an Inactive project Active again:
The Project list in Admin > Projects will default to display only Active projects

Use the toggle to Show All Projects

When displaying both Active and Inactive projects, you can use the toggle to go back to Show Active Projects.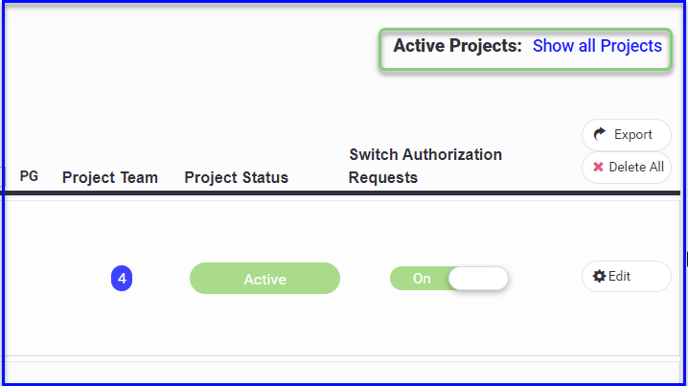 Find the Inactive project in the list and Edit

Use the Project Status dropdown to put the project back to Active

Save changes to project
Now the project will again be visible to users!
---
WARNING! Depending on your permissions, it is possible to DELETE projects and tickets using the check-boxes and trash can on the dashboard, however you will NOT be able to retrieve this information once deleted.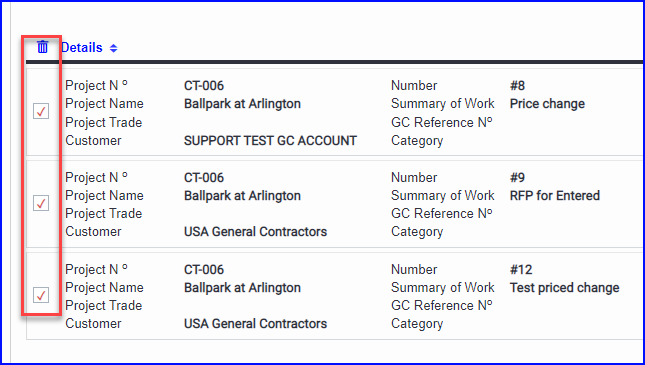 Instead we recommend making projects "Inactive" and following some of these tips on processing tickets that you don't want to put on a Change Order Request.