The My Projects homepage offers analytics for all activity in the platform.
Table of Contents:
My Projects homepage
View project details and platform analytics at-a-glance in the My Projects dashboard, which can be accessed in the left margin. Set this as your homepage in Account Settings > Default view (more info here).

Activity Overview
The Activity Overview section displays charts and graphs to give project team members a overview of extra work costs and purchasing activity, broken down by various stages with totals. The pie charts show percentages, and hover to show USD$.
T&M in progress, by status
Service Work, by status
Change Order Log, by status
Purchase Order Details, by project & status
Material Requests and Receivers, by status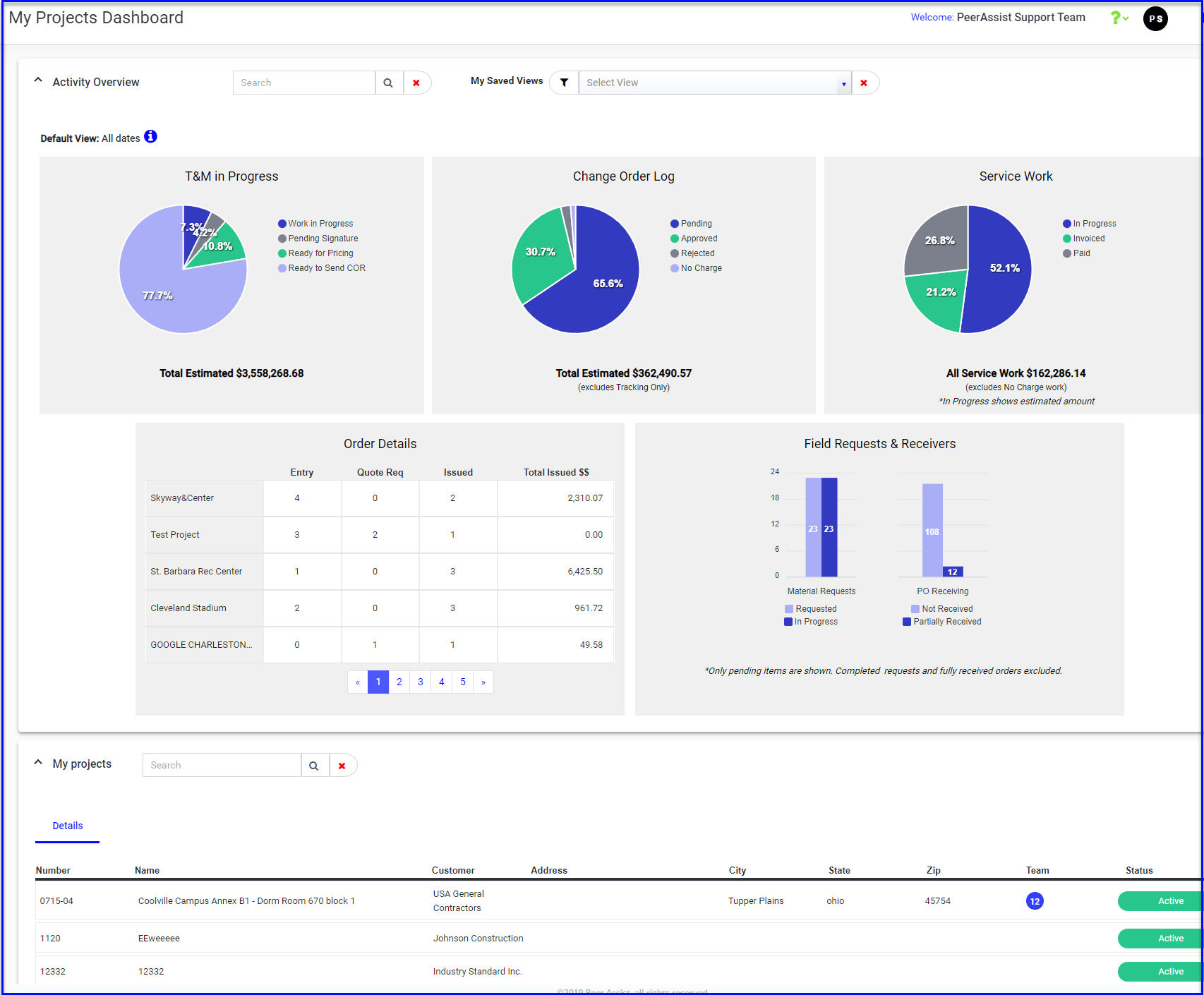 Use the search box and/or filters to adjust the project or date rate and other preferences, and save your preferences to the "My Saved Views" dropdown for future reference.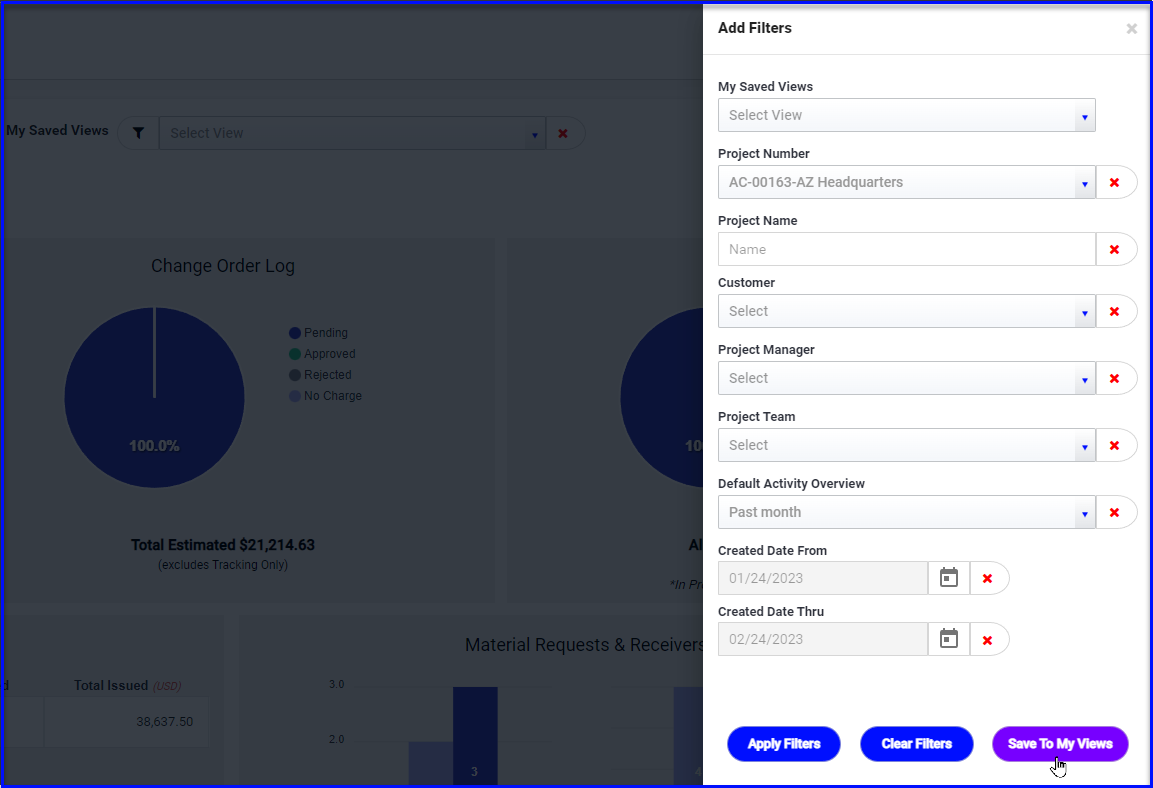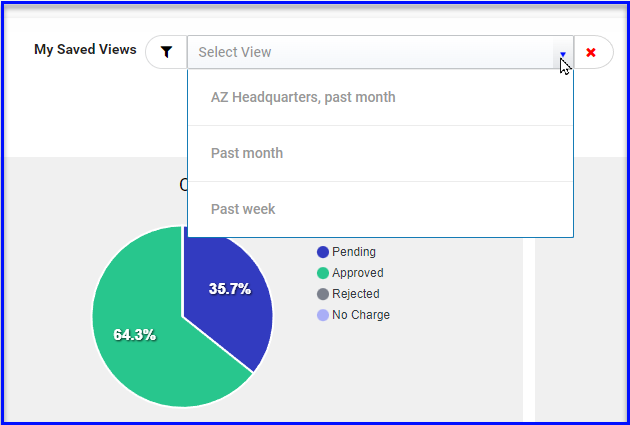 Click directly on the charts to access a filtered view within the corresponding module.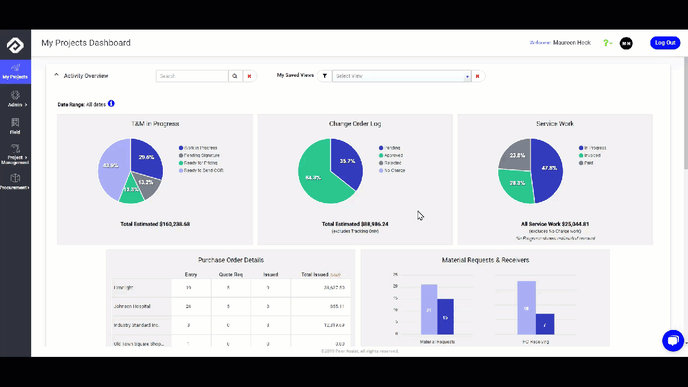 My Projects
In the My Projects sections, users can see any projects they're assigned to. Users with admin permissions can click the Active/Inactive status button to view and modify project settings.

The Activity Overview & Project Details sections can be collapsed/expanded as needed