Did you know that you can track ALL extra work in T&M tracking? In Request For Price, you can price changes or upload work that was priced in another program.
---
Tracking all changes within the platform is a great way to have an accurate overview of the project, and you'll get more data from our analytics page. Tracking priced work in Request For Price will also help you manage your change order log in the platform.
Pricing a Change Order Request is very similar to putting work on a ticket. In the Request For Price tab, click New:
When the document is created it is in the Pricing step. When priced and ready to be sent as a Change Order Request it is in the Waiting for Approval step.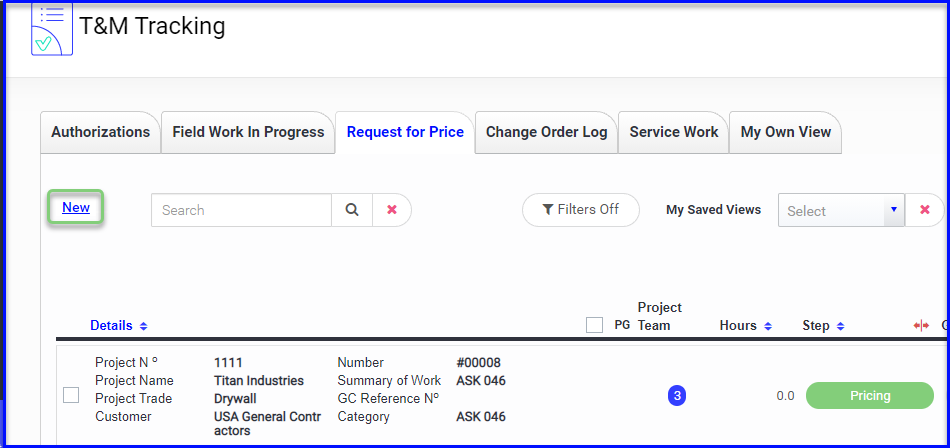 You will be prompted to select the project
Fill out the description, categories and reference numbers as needed like you would on a T&M ticket.
In Request For Price, you will have the following options:

If you are pricing the work in the PeerAssist platform, selected Entered
If you have priced the work with your estimating or accounting software or Excel, for example, you can enter the price and select Attached
If you select Attached, you will only be able to log the price and attach the backup.
If you select Entered, it will unlock the Labor & Material for you to build the price.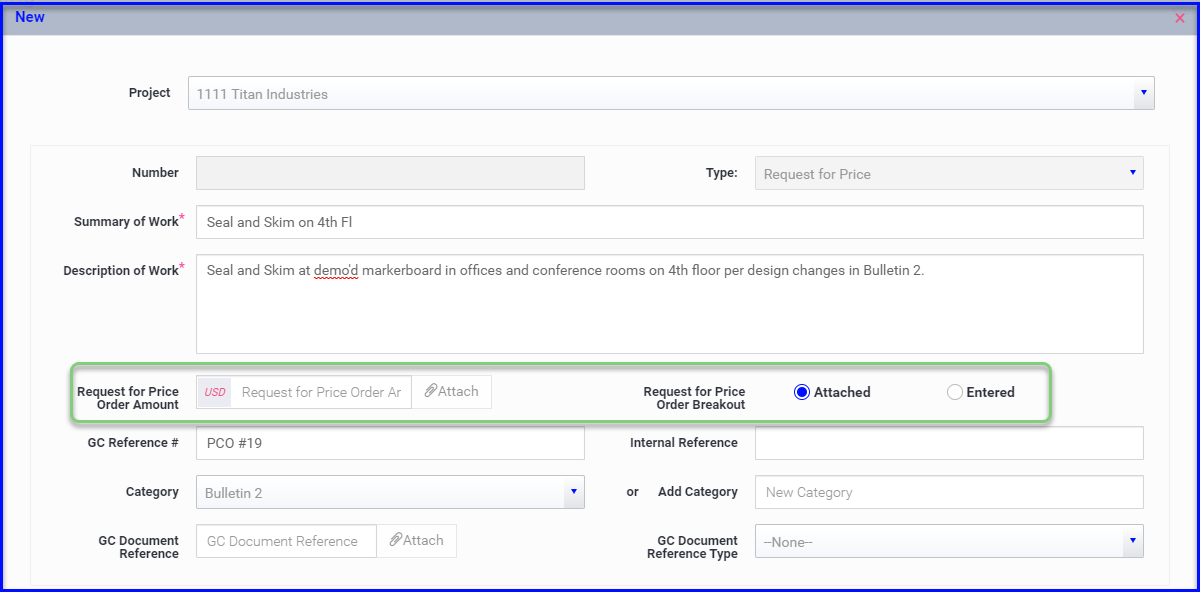 If you select to Enter the price, adding labor is slightly different from a ticket
You will select the Trade and Class to bill the correct rate, but the work will not be associated with an employee's name
Adding material and adding additional costs is the same as when pricing a ticket
Photos and documents can be attached the same as a ticket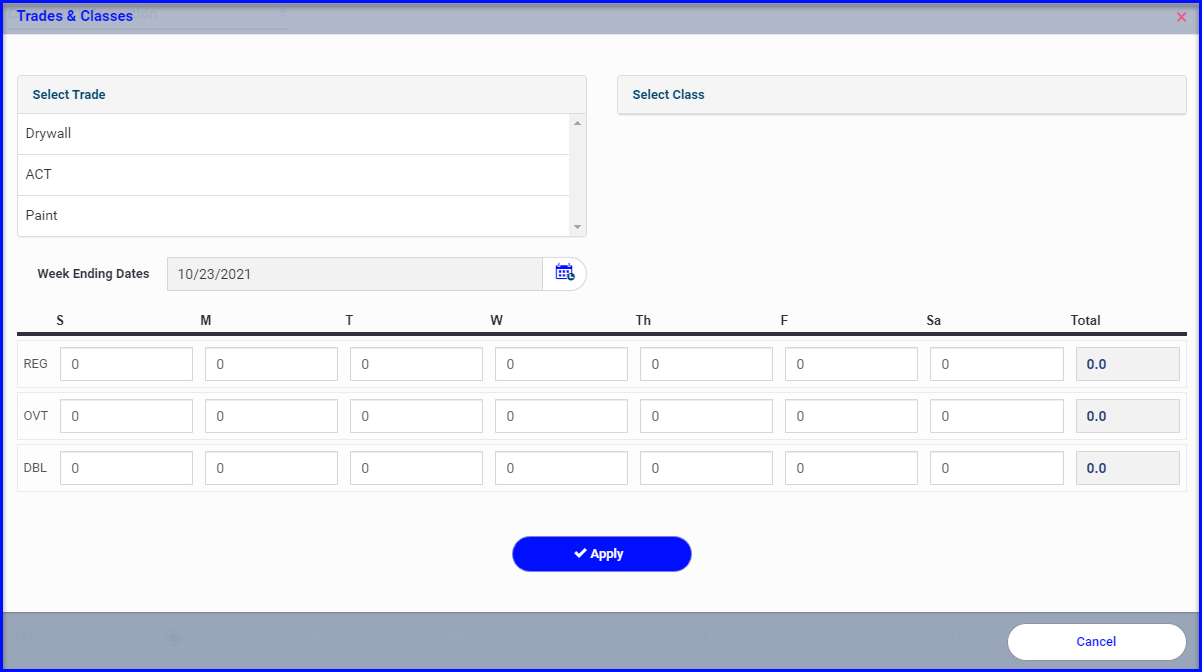 When finished building out the price (or when the price is logged and backup is attached), select Move to Approve so the price can be sent in a Change Order Request
A cover letter and all backup documentation will be included in the Change Order Request package