Learn how to add a list of field employees for field users to select from on the mobile device.
Table of Contents
---
It is important to understand that EMPLOYEES are different from USERS:
The "employee" list is what populates the list of workers' names for the foreman to select from on the mobile device.
Adding someone as a User gives the person access to the PeerAssist platform, and their permission set is dictated by the role they are given.
Add Employees Individually
Navigate to Admin >Employees and click on New


First and last name is required
Employee number is required to differentiate employees with similar names
Address/Phone/Email is optional
Trade/Class is optional and will be used in the Timecard workflow (end of 2023). It is not yet compatible with T&M Labor Rates.
Switch a field employee's Status from Active to Inactive to easily remove them from dropdown menus without deleting them and adding them again in the future (in the case of layoffs)
Save your changes
Upload a List of Field Employees
You can also add a list of employees by download the template from the menu icon at the top right.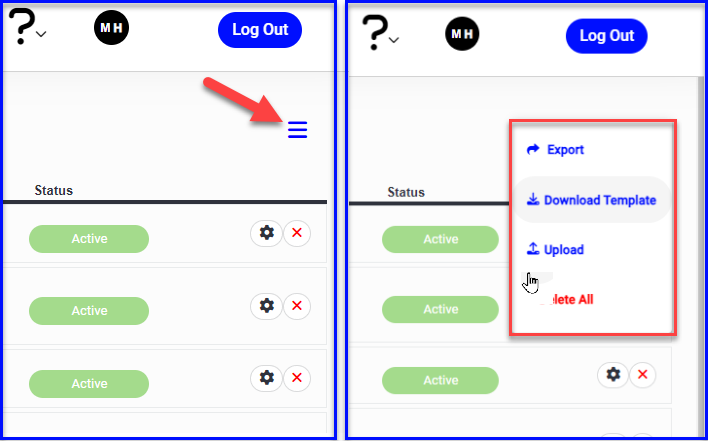 Open the .csv file and fill out the (R) required fields
When finished, leave only the headers and your employee data and delete the Example and Instructions lines
Save the list and Upload in the menu icon.

If you need assistance uploading your employee/user list please contact Support
Edit an Employee & Export an Employee List
Use the cog wheel to edit an employee's information as needed
Export your employee list from the Menu icon to cleanup in Excel, and import back into PeerAssist
You are well on your way to completing your setup!