Learn how to set up and import your employees and activate them as users in one step.
Table of Contents
---
The employee list is used when adding labor to a ticket/form to provide consistent naming of people for your reports. Employees are not necessarily users of the system. If you import your employee list and want to add them as users afterward, the Set up your Users article will provide the details on how to do that.
Add an Employee
Navigate to Admin ->Employee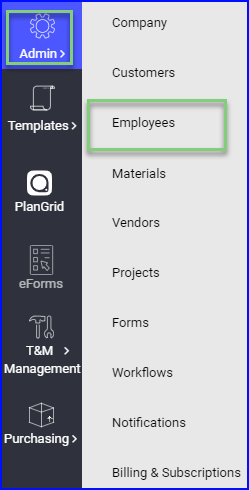 Enter the employee details and click Save

It is a good idea to include a unique employee number to keep employees with the same or similar names more easily identifiable. It is also easier when importing employees to assign a unique employee number.
Import an Employee List
An easy way to add all your employees is to import them. This has the added advantage of allowing you to upload all your users at the same time and a registration email will be sent to them all.
Click on Download Template

A CSV file will be downloaded that you can open in MS Excel that shows the required fields along with an example of an employee line.
To edit the file, delete all the lines except line one with the headers.

The fields are as follows: (R = Required, O is optional)

Employee First Name (R)
Employee Last Name (R)
Employee Address (O) - The full address of the employee if needed.
Employee Phone (O)
Employee Email (O) - If you want to register the employee as a user in the system as part of this import, this field is mandatory.
Employee Number (O) - It is recommended to use an employee number to easily identify the employee but not mandatory.
User (O) - Should you want this employee to be a user.
Role (O) - This is the role that the user will have in PeerAssist - it should exactly match one of the roles defined in Users -> Accounts (see screenshot for examples of role names).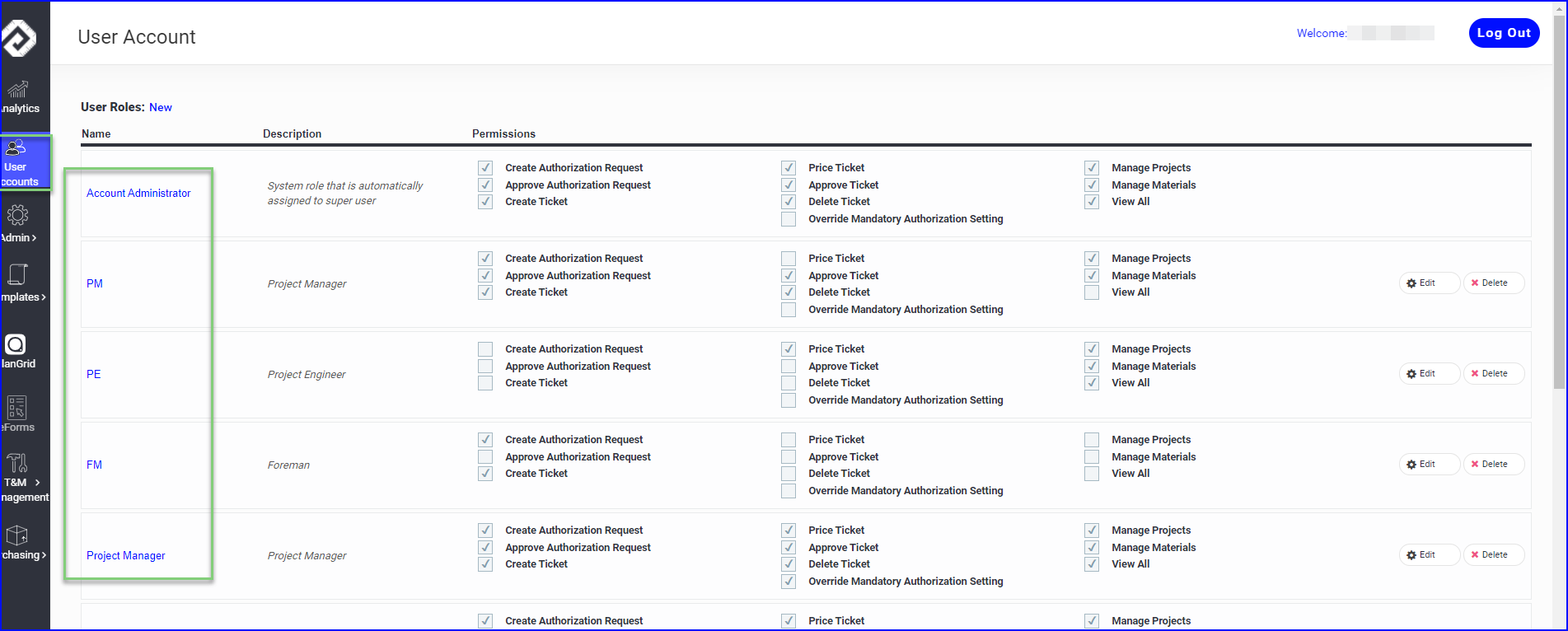 Save the material list as a CSV.
Click on Upload

Browse to the employee CSV file you just saved, select it, and click

Upload CSV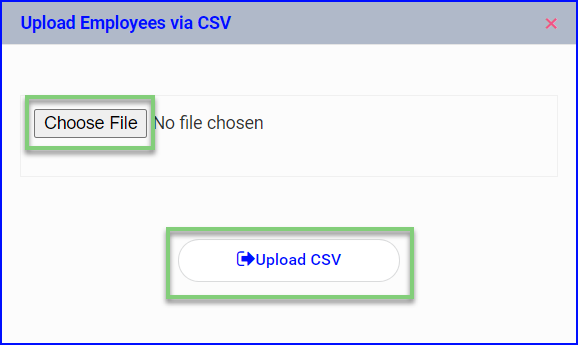 There will be a green message that pops up if your material list passes validation and it will be uploaded into the system.
If you receive a red validation issue, it is typically because there is a missing mandatory field in the file. If you need help please reach out to support@peerassist.com and send a copy of your spreadsheet. We will be happy to review and let you know what to do.
Edit an Employee
Click on
Edit
for the employee you wish to edit.

Review and edit the fields and click Save.

Export Employees
Click on Export
Optionally enter a search word in the Search box to narrow your list results before you export.

The file will be downloaded as an MS Excel file.
You are well on your way to completing your setup!
Another step is done and moving on!
Review and configure your users next > Set up your users.