Learn how to create a Purchase Order from scratch.
Navigate to Purchasing > PO Processing

Click New
Enter or Select the Job # from the Project dropdown and select the option titled Create PO from scratch.

The PO Order form is displayed.
Complete all relevant information including required dates, shipping information, and any notes you would like to include on the PO.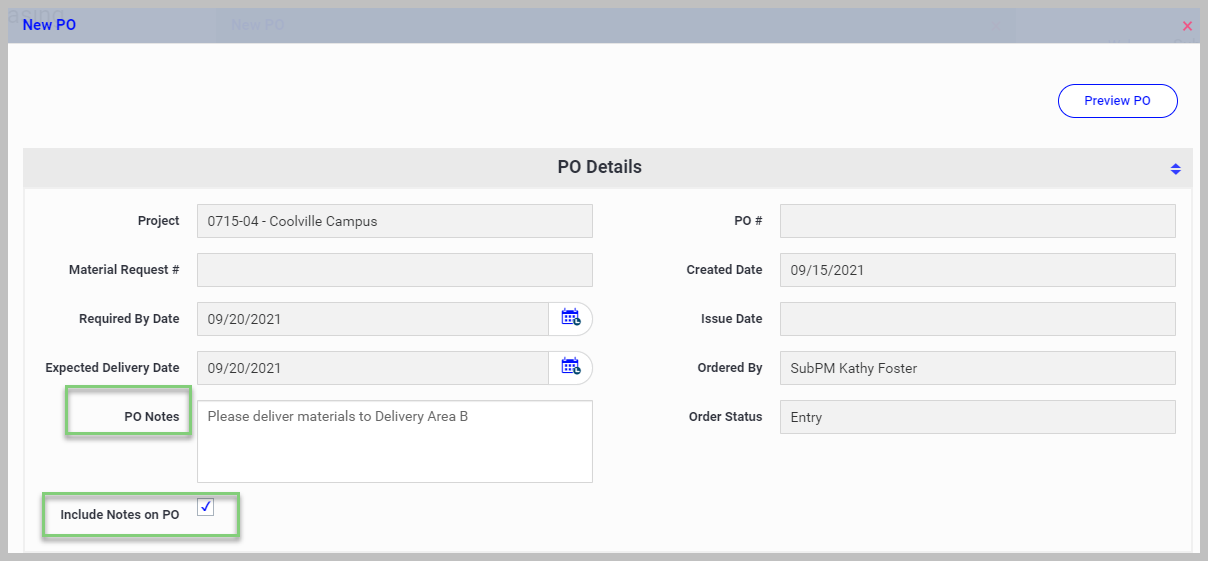 Select a vendor.
To add material and equipment, select a material list and click on the green + sign.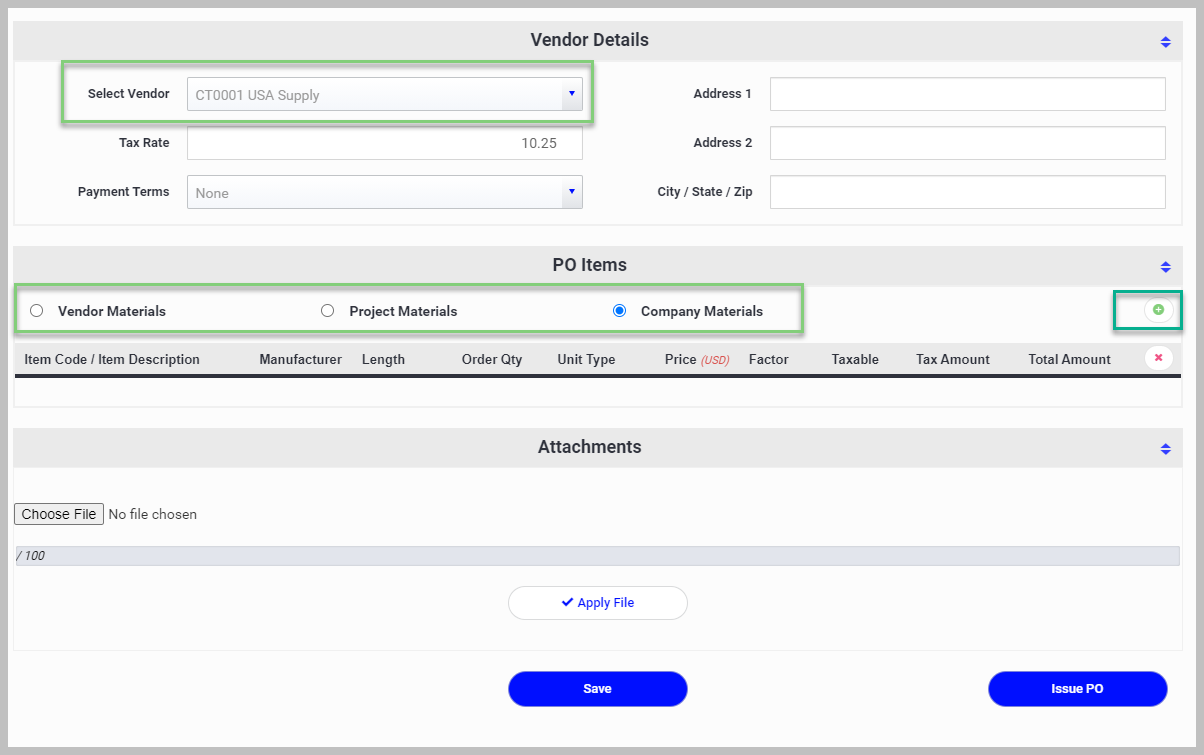 The material form will open and you can either select materials from the dropdown list or key them in manually.
To use the dropdown list (pictured below), begin typing in the search bar and it will begin displaying items that match your entry. As soon as you see the item you're searching for, you can click to select it from the list.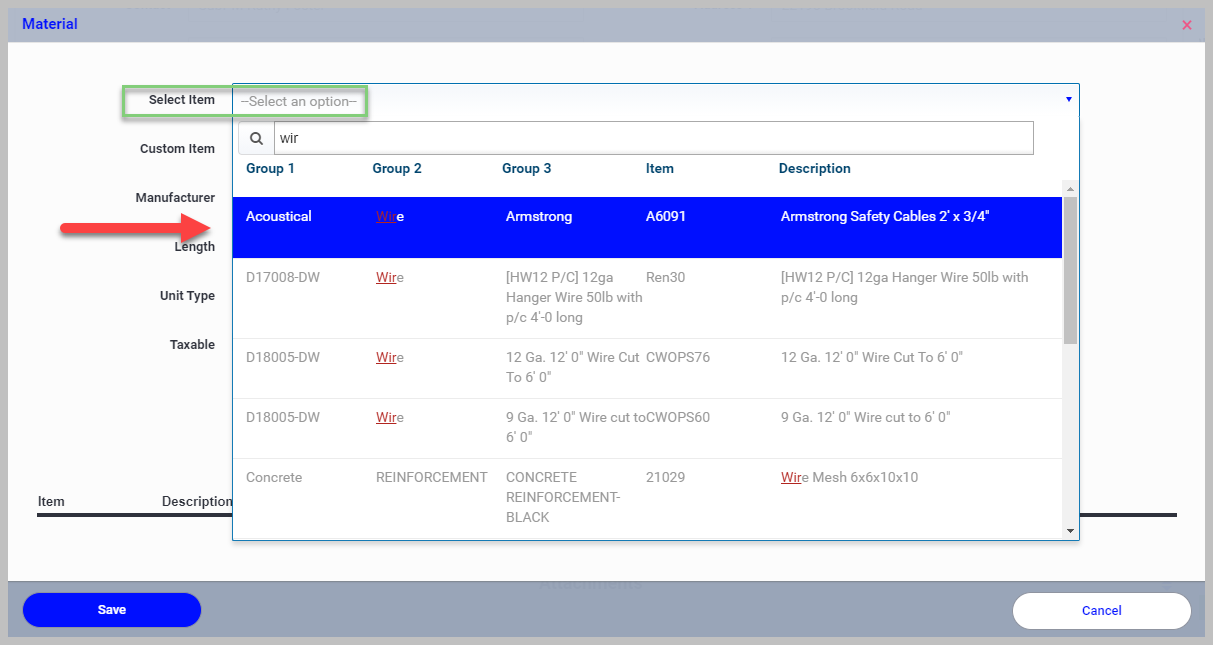 Once an item is entered or selected, enter a quantity and Unit type. If the item is taxable check the Taxable box.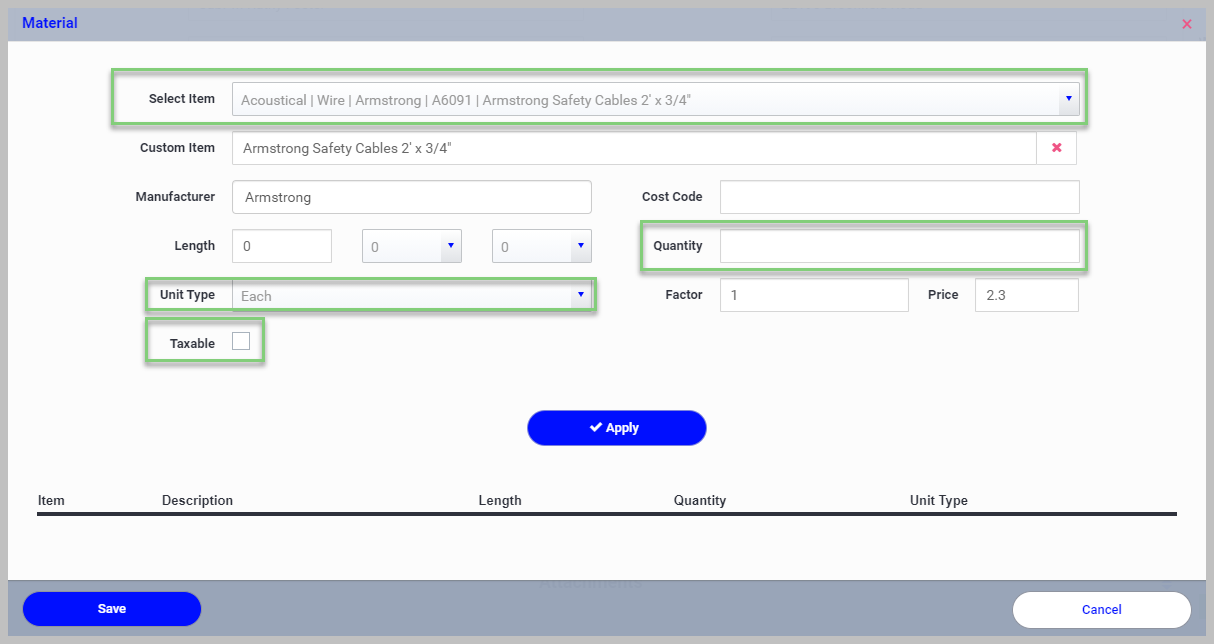 Click Apply to add the item and it will appear in the list below.
Continue adding items as needed.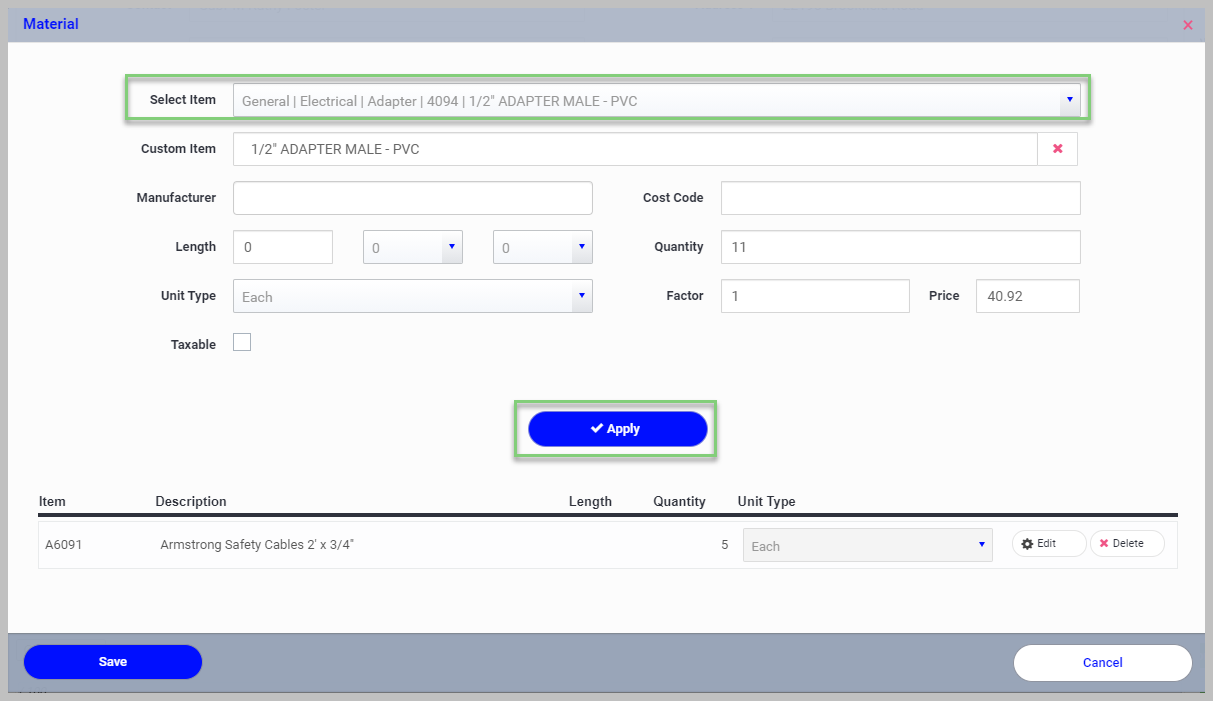 If the item you would like to order is not on the list, you can simply type in an item and description in the Custom Item prompt.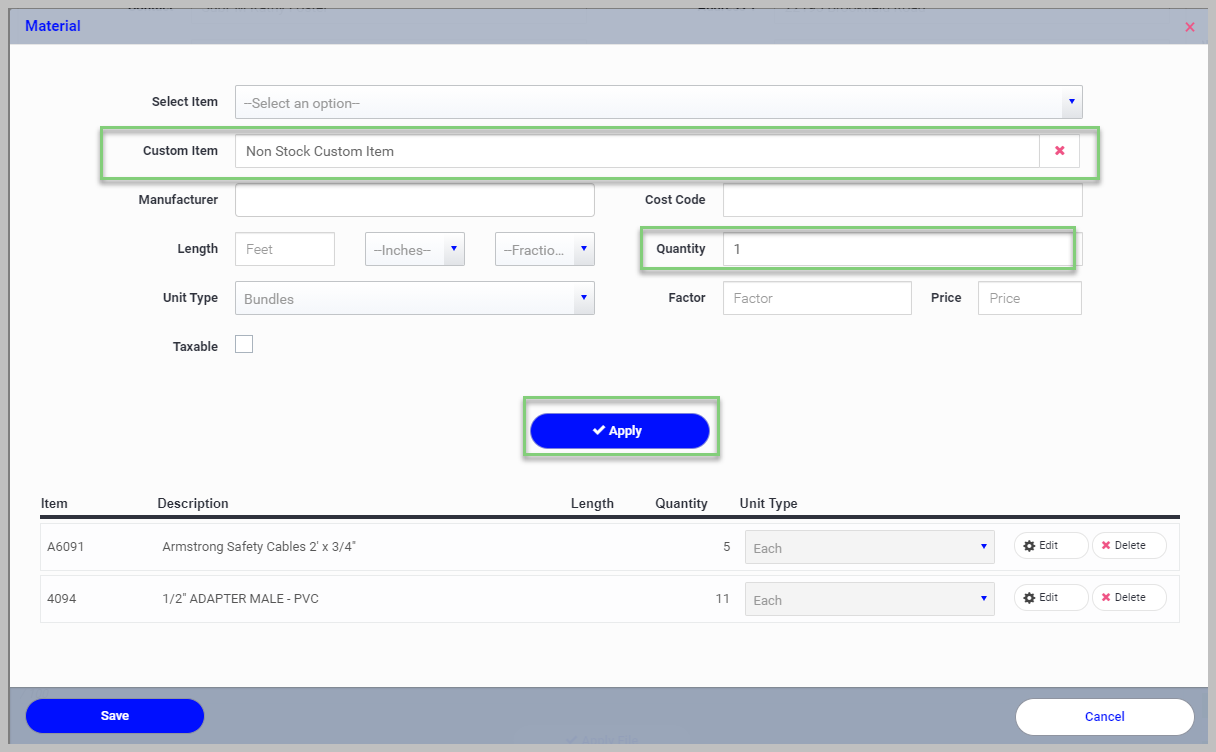 After you have entered all items for the current order, review the details and click Save.
All items will be displayed with Order Qty and a price if one exists in the master file.
Review and override any price variations, tax flags, and prices based on vendor acceptance.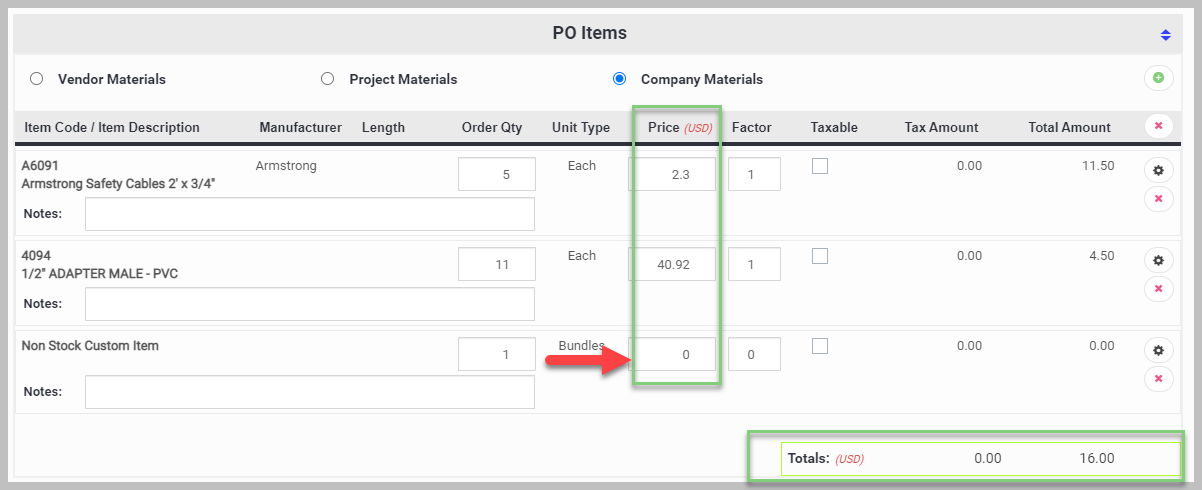 Once all detail is correct and finalized, click Issue PO.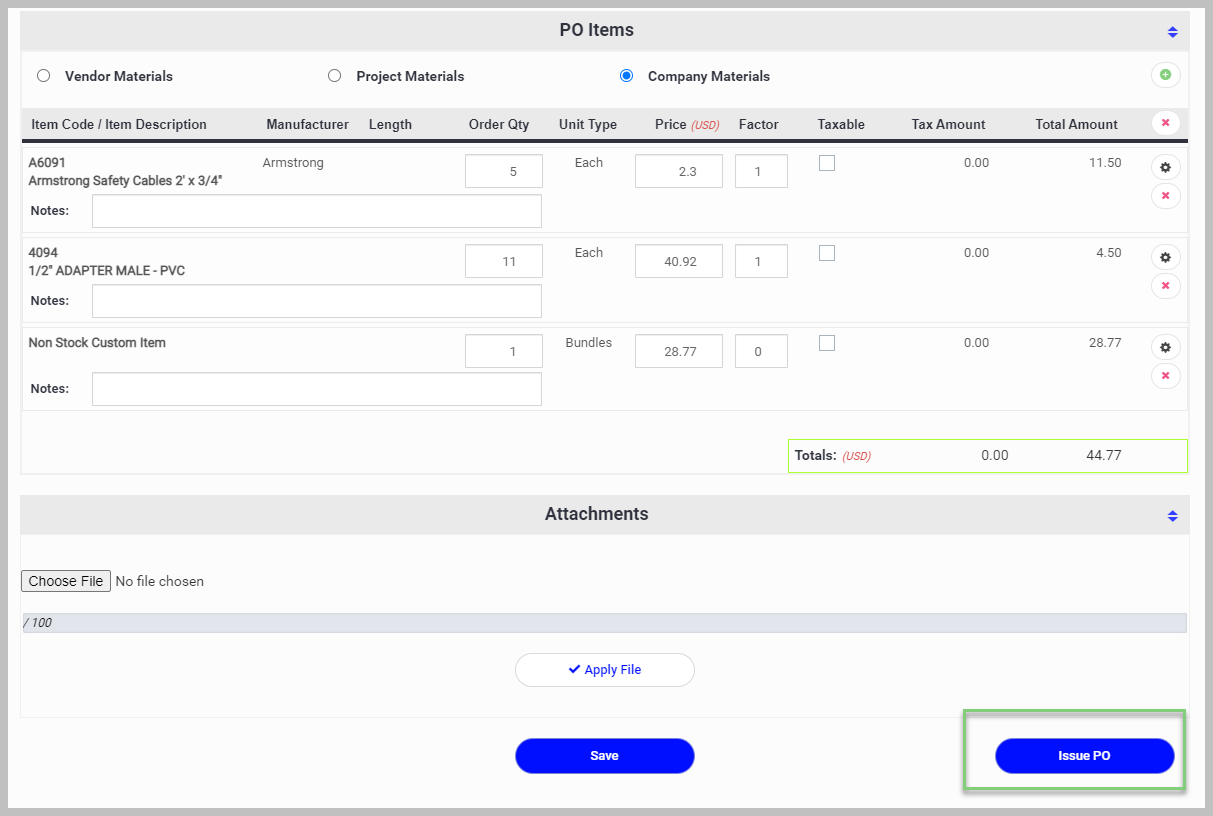 Select PO format and add/change or uncheck vendor and project team email addresses.

Once all displayed selections are verified, click Send to email the Purchase Oder.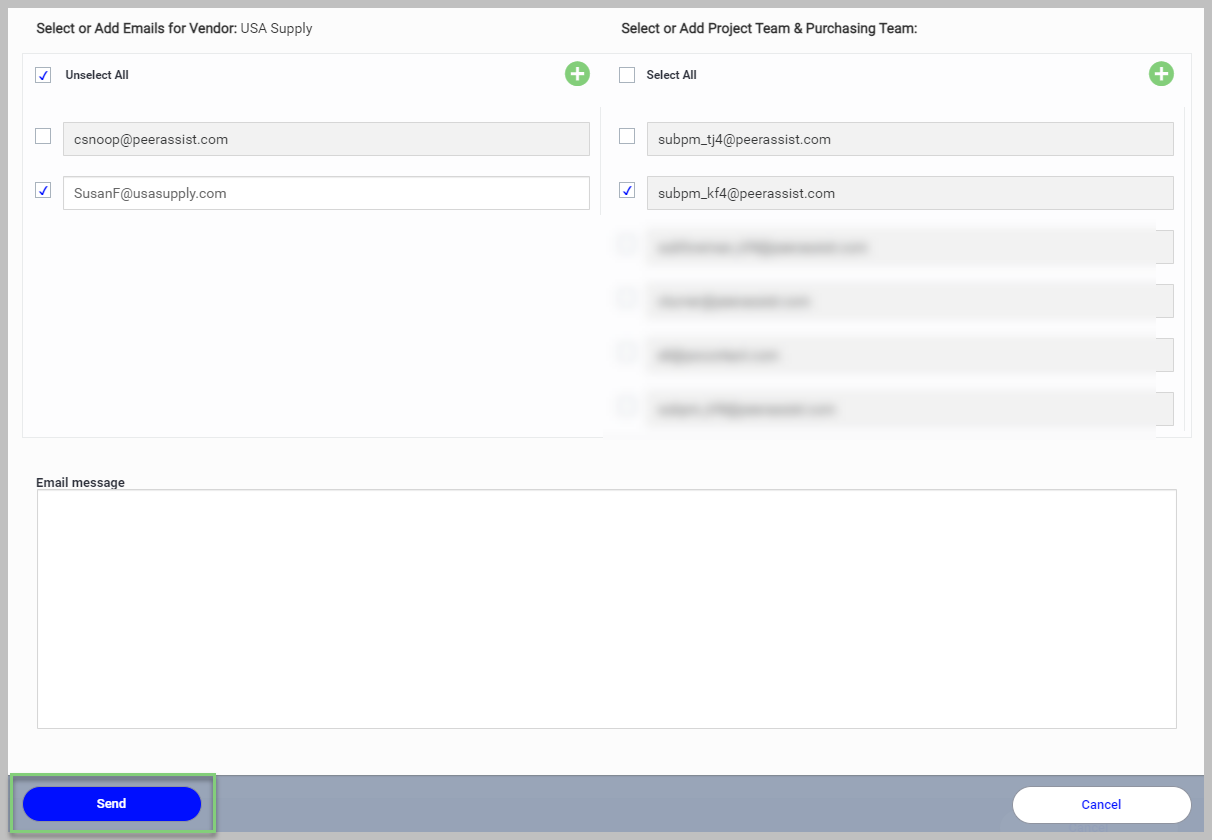 The Purchasing dashboard will be displayed and the Order now has a status of Issued.